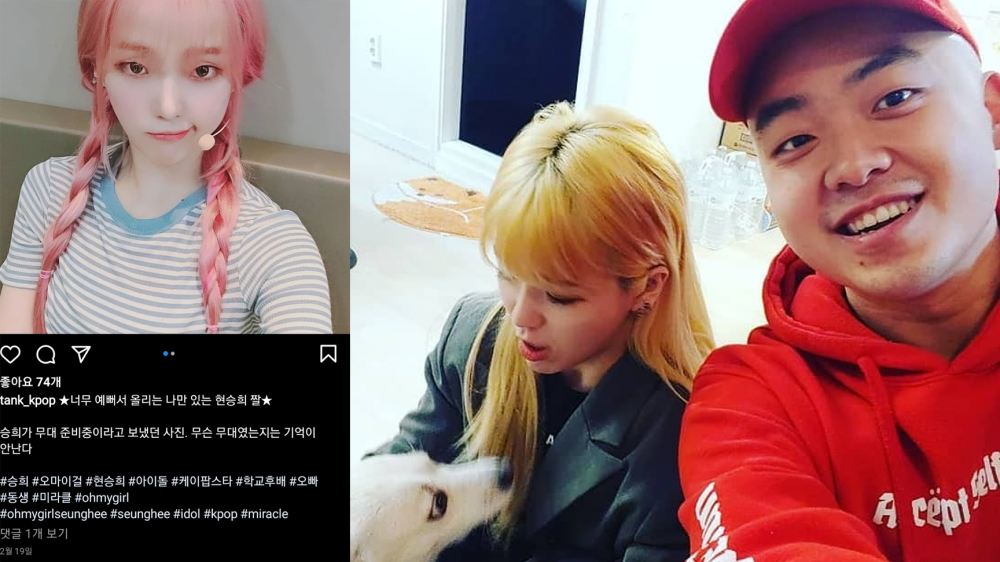 Oh My Girl's fans are furious and disturbed about the past Instagram posts that rapper Tank posted about Seunghee.
Back on February 19th, Tank posted a selfie photo of Seunghee with the caption, "I'm posting this photo of Hyun Seunghee that I only have because she's so pretty. She sent it to me while she was preparing for a stage."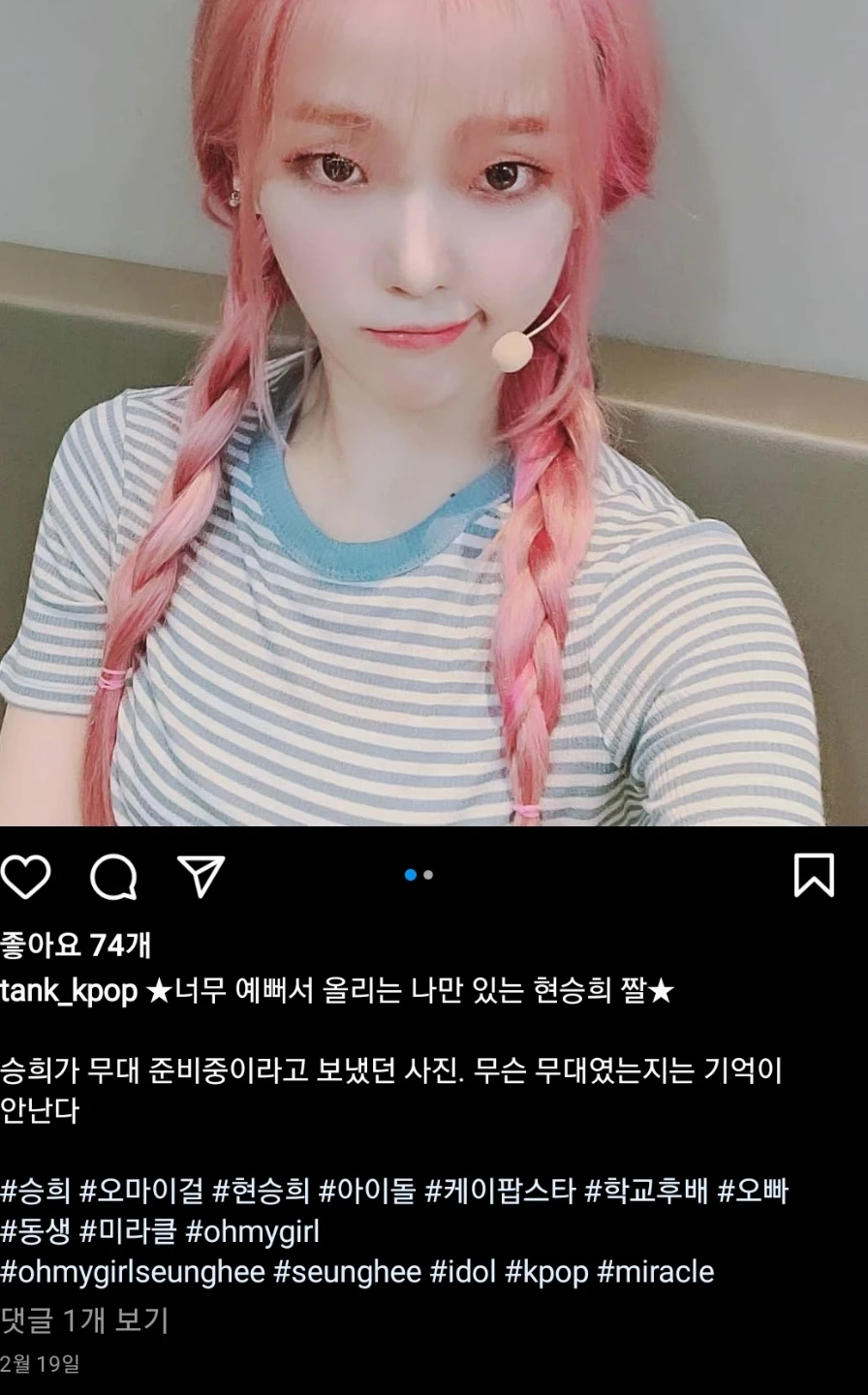 However, Oh My Girl fans revealed that the photo of Seunghee was a selfie that the girl group member posted on the fan club home page on May 2nd, 2020. Seunghee posted the photo for her fans last year, saying she is posting the selfie because she misses her fans so much.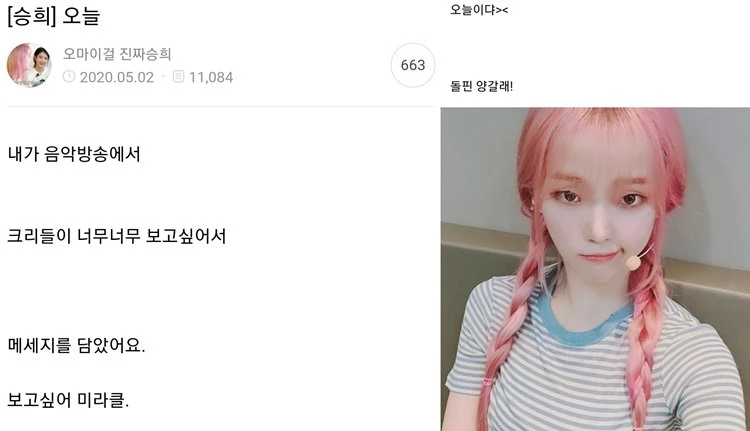 Also, there were other various photos and videos of Seunghee posted on the rapper's Instagram. Tank has been spreading rumors that Seunghee has a boyfriend and is cheating on him. After releasing the diss track about Seunghee, Tank continued to upload creepy Instagram stories in which he would write the captions such as "I'm really going to become the devil," and "Everyone who's cursing at me because of the Seunghee incident, let's meet in person and talk."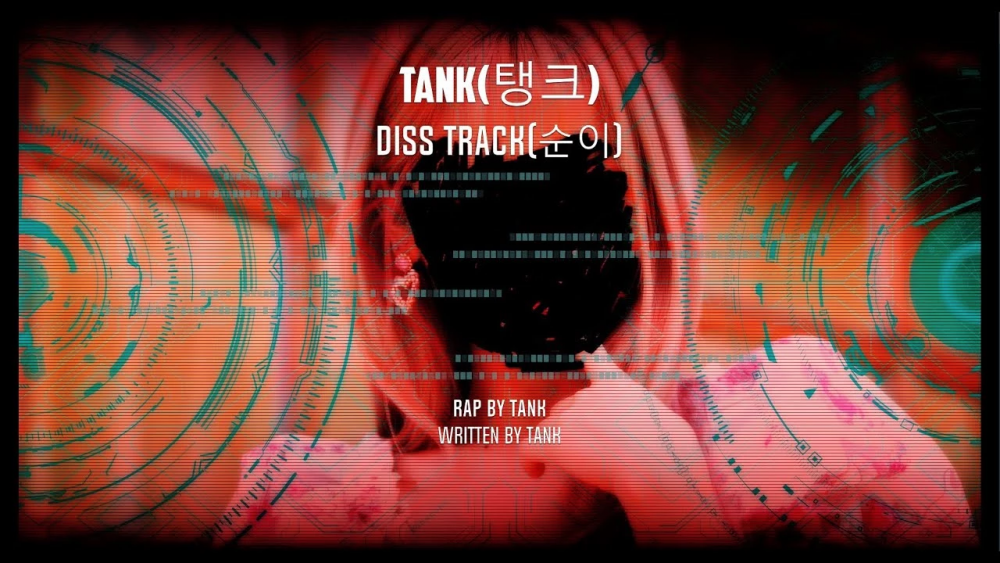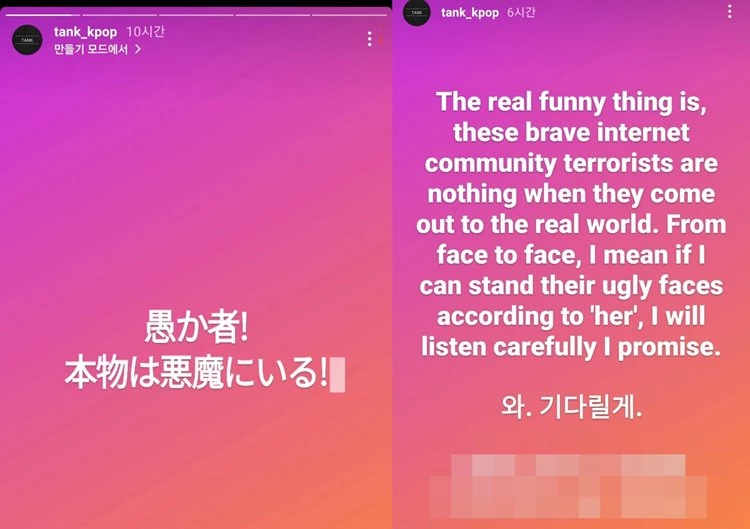 Netizens have been heavily disturbed by the rapper as netizens say that Tank is an "insane individual." Netizens commented, "It's so unfortunate that Seunghee is being targeted by a crazy person," "Seunghee don't worry, everyone is on your side," "This guy creeps me out," "Protect Seunghee," "I'm getting goosebumps, we need to protect Seunghee," "That photo of Seunghee was uploaded on Oh My Girl's fan page last year, but this guy is talking as if she sent it to him privately. When I saw his post I knew he was insane," and "You need to run away if you come across someone crazy like him."