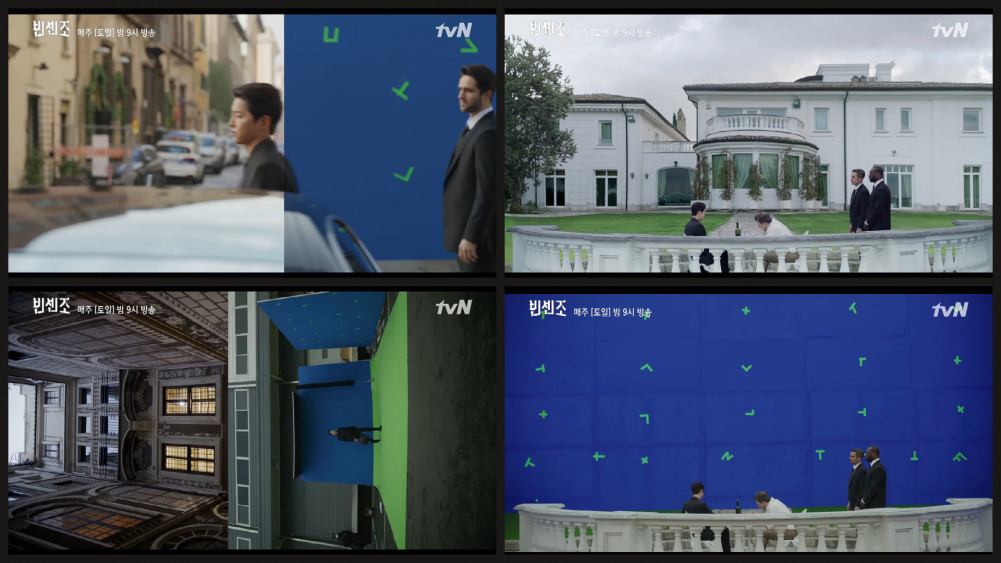 tvN/Netflix's new Sat-Sun blockbuster series 'Vincenzo' starring Song Joong Ki is quickly becoming the talk of the town as it has gained an immense amount of popularity starting from the first episode.
With plot twists and hints of comedy breaks, the drama is quickly gaining love in both South Korea and overseas. Other than the screenplay, there is another aspect that impressed the viewers - the mouth-dropping computer graphics.
The main character, Vincenzo Cassano, played by Song Joong Ki, is a consigliere/lawyer for the Italian mafia. Vincenzo Cassano is a character who was adopted in Italy at the age of 8 and lived there his whole life. So naturally, the drama includes scenes in Italy.
With the COVID19 pandemic taking place worldwide, many viewers wondered how the film crew was able to film abroad. However, it was revealed that the production was never filmed in Italy, and many of the Italian scenes were, in fact, the work of computer graphics.

The scenes are so seamless that not many viewers realized it was all CG. Many thought that the filming might have taken in a place that is similar to Italy with minimal computer graphic work. However, to everyone's surprise, many of the scenes were entirely digital.
Viewers now have another reason to be impressed with the popular drama. Korean fans of the drama expressed how impressed they were by leaving comments saying, "I thought they filmed this before COVID, wow, this is amazing," "The actor's concentration is amazing too, it would have been hard to act in that environment," "This is so amazing," "CG?! that's so crazy," "This is so fascinating. It looked so real," and "This is truly awesome, really awesome."