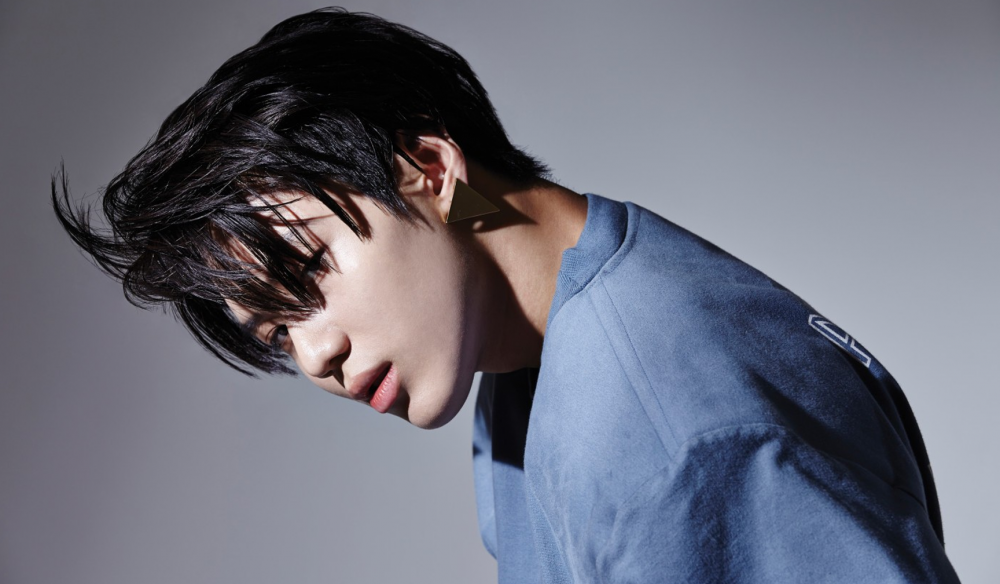 On March 29, SHINee's Taemin surprised fans by logging on to VLive to spend some time talking with them.
He started the live broadcast with the title "TAEMIN IS BACK" and updated fans. Taemin recently made a comeback with SHINee and released their 7th full album 'Don't Call Me.' The boy group is also to hold a concert 'Beyond Live - SHINee World' on April 4 at 3 PM KST.
A few days ahead of the concert, Taemin had logged on to talk with his fans. However, he surprised fans with a hint that he might not be with them in the summer.

During the live broadcast, Taemin said to his fans, "You miss me very much, right? You miss me every day." Then Taemin continued to say, "I think this summer would be okay for you. Because if I'm with you, it's very warm. But this summer will be just warm... It might be better since I won't be with you."

Taemin then continued to say, "Enjoy this as much as you can. Look at me a lot and love me a lot. Aiya. I wonder if I shouldn't have said this after showing up after a long time, but I just wanted to tell everyone first. If I were in your position, I wouldn't like it, so I wanted to tell you first. Smile."
As soon as Taemin said those words, many fans speculated that Taemin will be enlisting in mandatory military service. Being Born in 1993, Taemin is now at the age he must serve the nation by enlisting into the army.
Fans gathered to an online community to share this news and talk about the news Taemin had shared. Netizens commented, "I can't believe this. I think he is going to the army this summer. Omg." "It's so weird that Taemin is going to the mandatory military service. He still seems so young," "Where is he going? no..." "I will miss him so much," "He's going to the army already?" "I think it's so weird seeing Taemin go to the army since everyone saw him since he was so young," "How can we send him away?" and "I hope he goes and comes back fast. We love you, don't get hurt, and don't be sick when you're there."