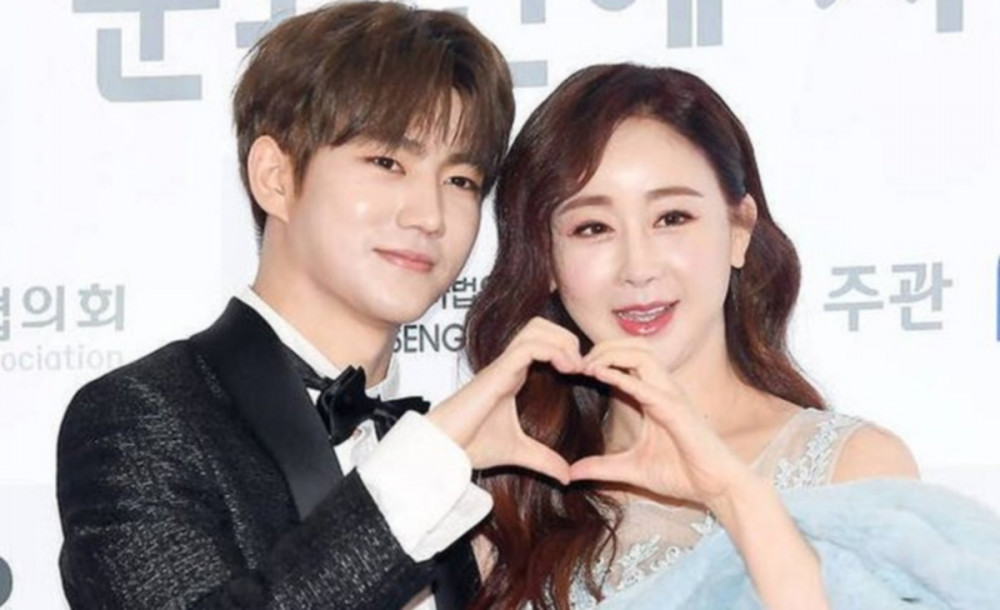 Ham So Won and her husband Jin Hua are reportedly patching up their marriage.

As previously reported, Ham So Won and her Chinese national husband Jin Hua, who's 18 years her junior, faced divorce rumors once again, and the star admitted she and her spouse were in the middle of issues. She then told fans in a live broadcast on Instagram that she and Jin Hua were "going to start again."

According to reports on March 2, an insider told media outlets, "He returned home for the March 1 holiday. I've heard that they've made up their mind to return to how they were when they were newlyweds."

It's reported Ham So Won visited Jin Hwa, who was staying at an acquaintance's home, on several occasions to fix their relationship. They then decided to clear up their misunderstandings and disappointments in each other, and they eventually decided to gather as a family to do their best with one another.

Ham So Won and Jin Hua are parents to 2-year-old daughter Hyejung, and their family gained fame on the popular reality show 'Taste of Wife'.