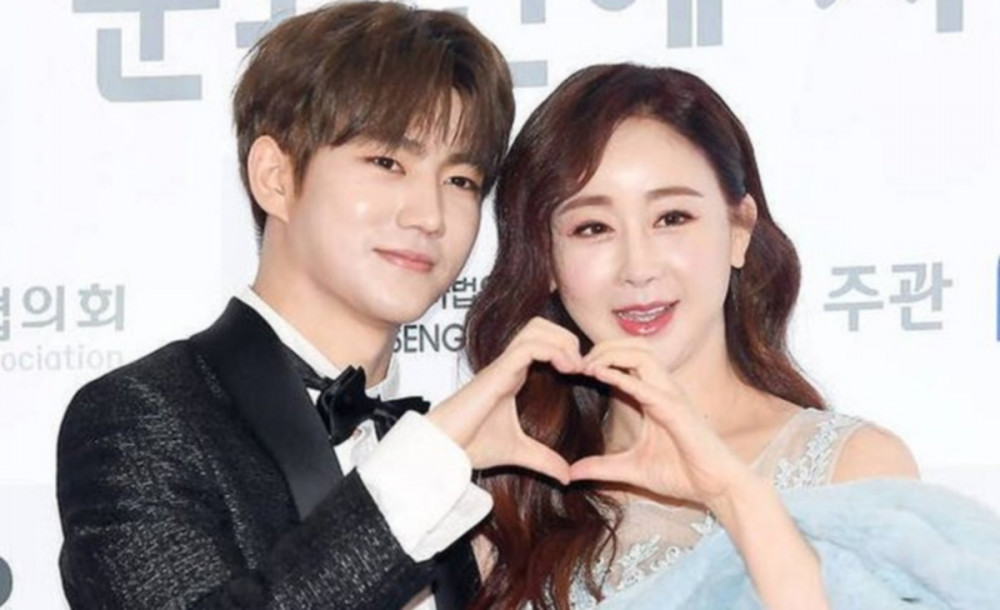 Ham So Won and her husband Jin Hua are rumored to be divorcing.

Ham So Won caused some waves after marrying Chinese national Jin Hua, who's 18 years her junior, and viewers of 'Taste of Wife' know them as the parents of a 2-year-old daughter. However, an insider has revealed to media outlets that all is not well with their marriage, stating, "From what I know, Ham So Won and Jin Hua's relationship has rapidly broken down, and they've decided to go their separate ways."

The insider continued, "My understanding is that Jin Hua decided to split from Ham So Won, and he's been preparing to leave South Korea. His mother-in-law attempted to repair the relationship between the two, but it didn't work out."

After the rumors hit headlines, Ham So Won posted a screenshot of one article on social media, writing, "I don't want to say anything today." She also commented on a now-deleted article, "I have nothing to say. Relationships have their ups and downs."

As for whether they'll be leaving 'Taste of Wife', producers stated, "We haven't head anything about them leaving the show."