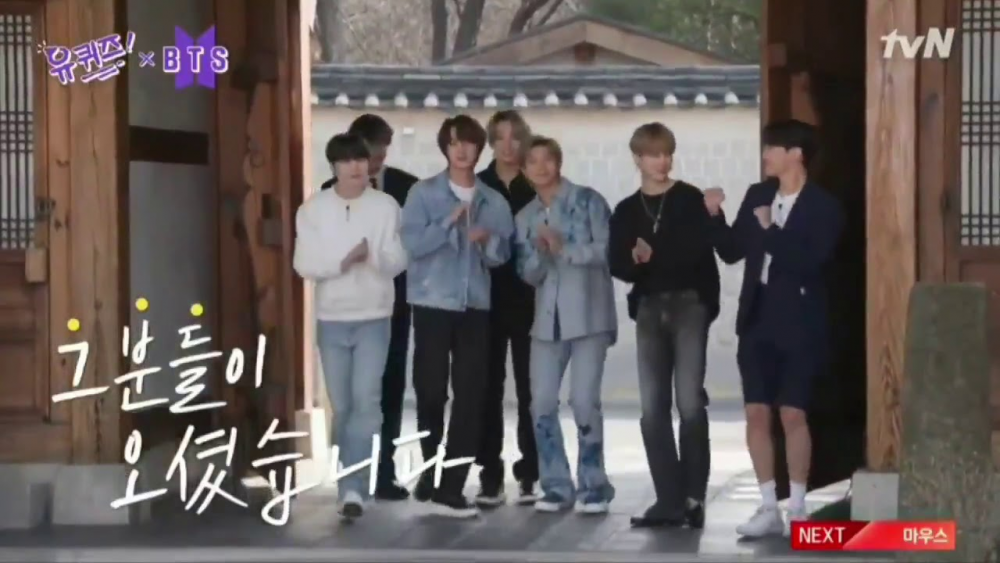 Previously, tvN confirmed that BTS will be appearing on the 99th episode of 'You Quiz on the Block'. All seven members will be featured on the show and the boys plan to show off chemistry with Yoo Jae Suk and Jo Se Ho for about 100 minutes later this March.

Many fans and netizens have been excited to hear the news that the globally popular boy group was to make their appearance on a Korean broadcast show.
On March 17th, tvN finally released a preview of the episode, airing next week. The video was shared in various social media outlets such as Twitter and online communities where netizens gathered to express their excitement.
Netizens commented, "I can't wait for next week! omg," "Finally, they are coming," "I think I watched the preview video thousands of times," "Their entrance is so grand," "I'm speechless," "Look how good looking the boys are," "This episode is going to be so good," "I'm so happy this is finally happening," "Hopefully Jo Se Ho doesn't say anything rude or act out of place," and "I can't wait."