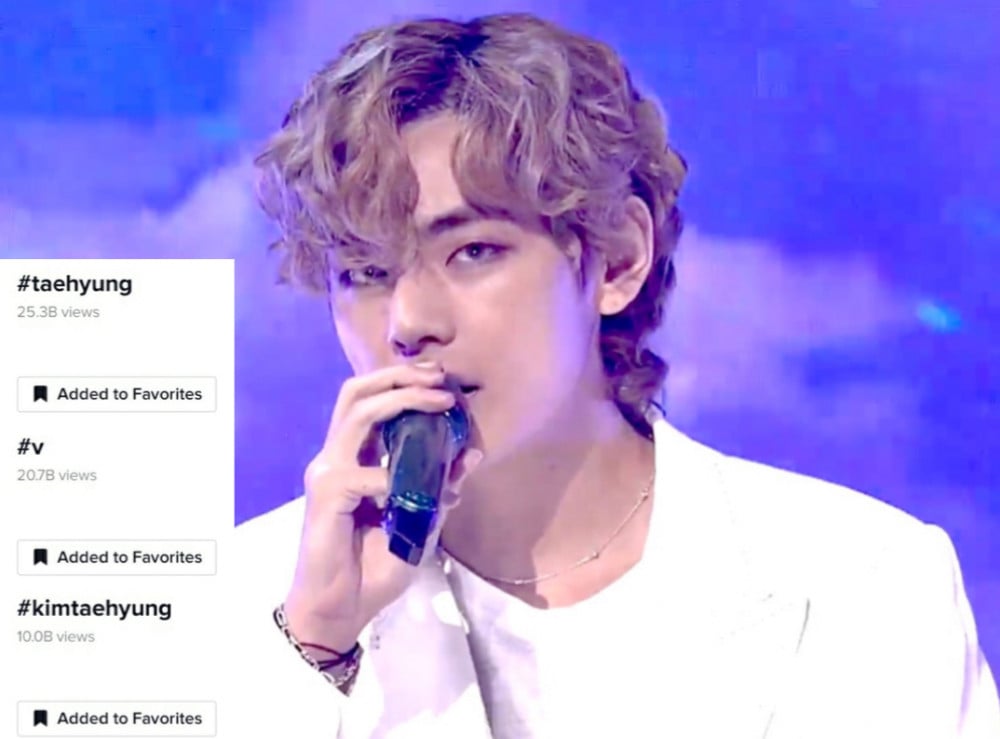 Golden Boy, BTS's V emerges as the only individual to have 3 Hashtags with over 10 Billion Views and 2 Hashtags with over 20 Billion views on Tiktok.

V is a man of many names. Fan often call him by his real name, Kim Taehyung, but he is famously known amongst the locals by his stage name. While being known by so many names might be a limitation for some idols, V is so well known by everyone that nothing can stop him from making and breaking records.
The hashtag #Taehyung has 25.3 Billion views despite the fact that V's real name is not used very often. His stage name #V has over 20.7 Billion views and #KimTaehyung has 10 Billion views.
Dubbed the 'King of SNS,' V's contagious charms are often found guilty of leaving locals mesmerized.
V also has a powerful presence across all platforms, having the most liked post by a K-Pop male artist on Facebook, Twitter, and Instagram. It is a fact well known that V is loved even by people who are not fans of BTS, asserting his organic popularity.
With so many records under his belt, he truly represents his country in the best possible way, and his positive influence over the years has changed the lives of many and made him South Korea's Golden Boy.