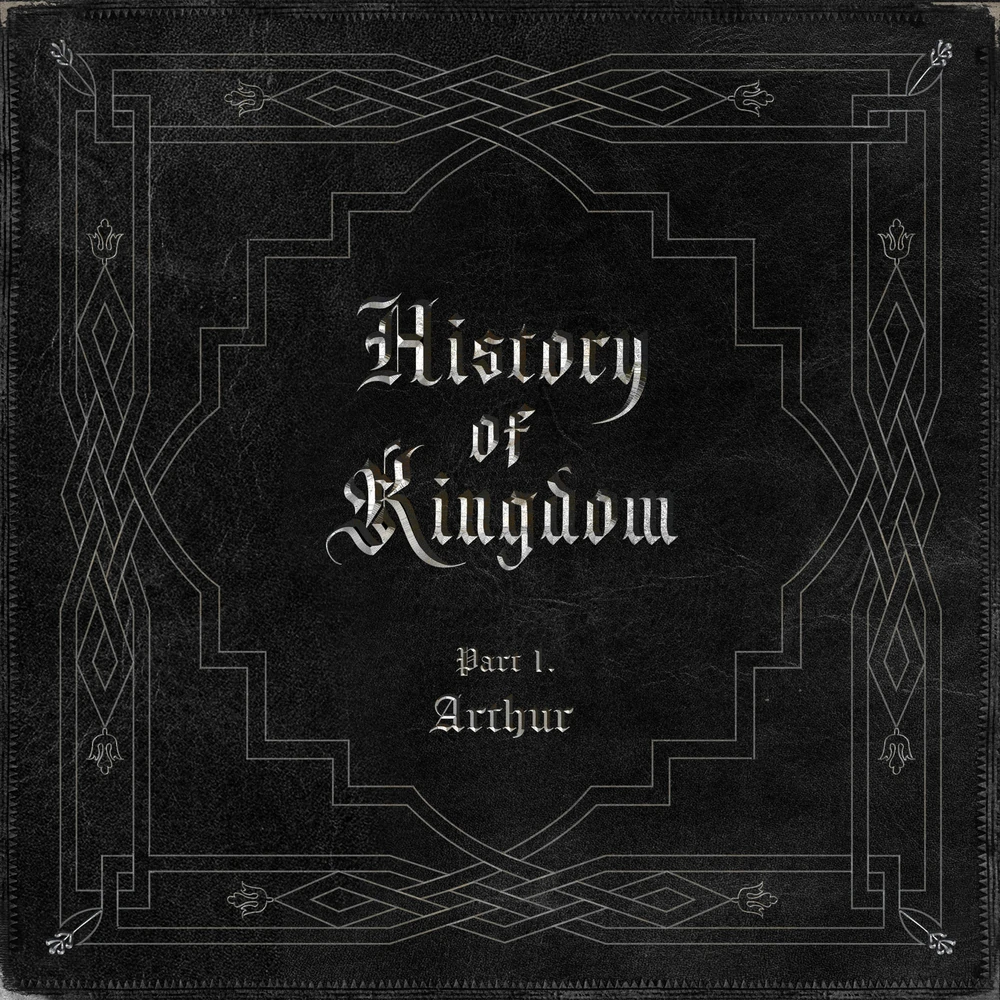 [This review reflects the opinions of the author and not necessarily those of allkpop.]
Track List:
1. Majestic Departure
2. Excalibur
3. Night Air
4. Picasso
5. X
6. Night Air - Acoustic Ver.
7. Excalibur - Instrumental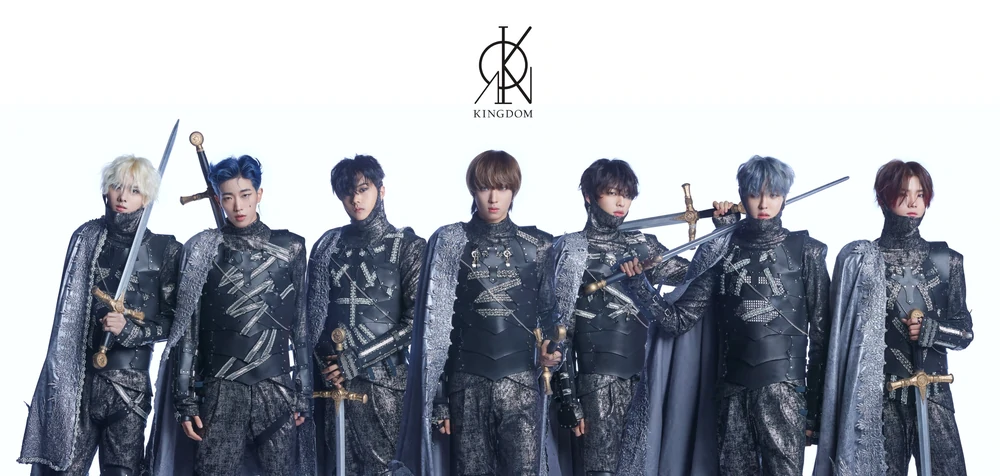 Hear ye, hear ye! New rookies have hit the scene! Hailing from GF Entertainment, K-Pop's latest group, KINGDOM, has emerged with a medieval-inspired debut. History Of Kingdom : PartI. Arthur is the group's very first release, spanning 5 original tracks, an acoustic redo, and an instrumental.
The debut of KINGDOM is one word: epic. "Majestic Departure" opens the album up with an ominous instrumental supplemented with sounds of crows cawing, and a sort of epic chant that feels like Beowulf come to life. This medieval chanting creates an awe-inducing experience at a high volume. I highly recommend listening to this album chronologically to get the most of your experience.
"Excalibur" is the group's chosen title, as it appropriately goes hand-in-hand with their King Arthur-inspired theme. "Excalibur" utilizes a deeply percussive instrumental to evoke a huge amount of drama and power. Every part of this song is big. From the vocals to the song progression to the lyricism- everything feels impactful, like a warranted punch in the face. Even if this song isn't your cup of tea, the concept is unarguably unique.
"Night Air" softens things up with gentle feathery vocals that feel somewhat akin to windswept flowers. There's a simple song progression on this track, but the vocals don't necessarily blend too well into the background, which feels a bit heavy and overly impactful in comparison. The rap portion of this song is a bit more suited to the instrumental than the singing is.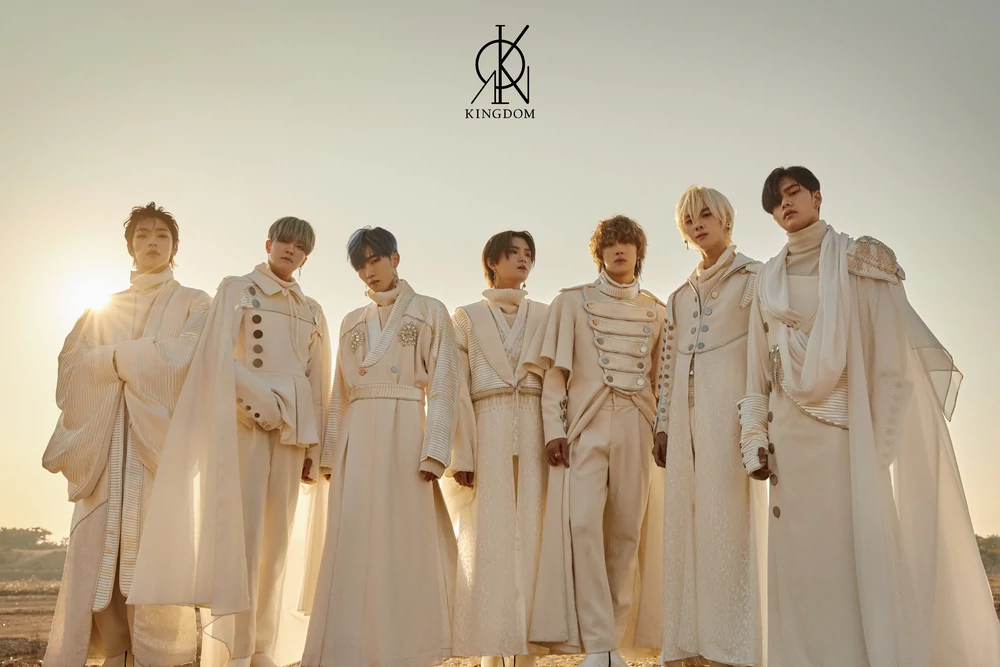 "Picasso" is a classic new era K-Pop sound that has an intriguing vocal arrangement that has extremely purposeful placement of background adlibs. The song is a bit weird at first, given the odd layout of each part of the song, but the song is a bit of an earworm and tends to grow on you over time. This one took me a few listens to fully enjoy and see the appeal. "X" follows "Picasso" as a sweet pop song; however, nothing overtly captures my attention from that track.
The album concludes with an acoustic version of "Night Air" and an instrumental version of "Excalibur." As far as "Night Air" goes, I prefer the acoustic to the original as it seems to showcase the group's talent a bit more. The original track filters their vocals much more heavily, whereas the acoustic version gives the group a chance to highlight their skills. I have a better overall idea of their raw talent from this track. Overall, History Of Kingdom : PartI. Arthur was a hit or miss album with many tracks that surpassed the bar and some that fell a little short.
MV REVIEW
Talk about an epic debut! KINGDOM's MV for "Excalibur" is insanely cinematic. When I say "insanely cinematic," I mean Oscar-level. There's an overload of intense cinematography that tells a deeply intricate tale. The MV is intensely showy and King Arthur/Excalibur-themed. "Excalibur" can be compared to a supercharged Game of Thrones trailer. Frankly, I've never seen anything like this as a debut concept, and I commend the group and GF Entertainment for pulling this theatrical of a debut off. It seems that the company did not skimp out on the budget for this gorgeous MV. Though I personally didn't find the album quite as dynamic as the title's MV- I still feel that the group has much to offer us in the future as they continue to develop a signature sound.

MV SCORE:
MV Relevance…..9
MV Production…..9
MV Concept……..9
MV Score: 9.0
ALBUM SCORE:
Album Production…...6
Album Concept……...6
Tracklisting…………...6
Album Score: 6.0
Overall: 7.5