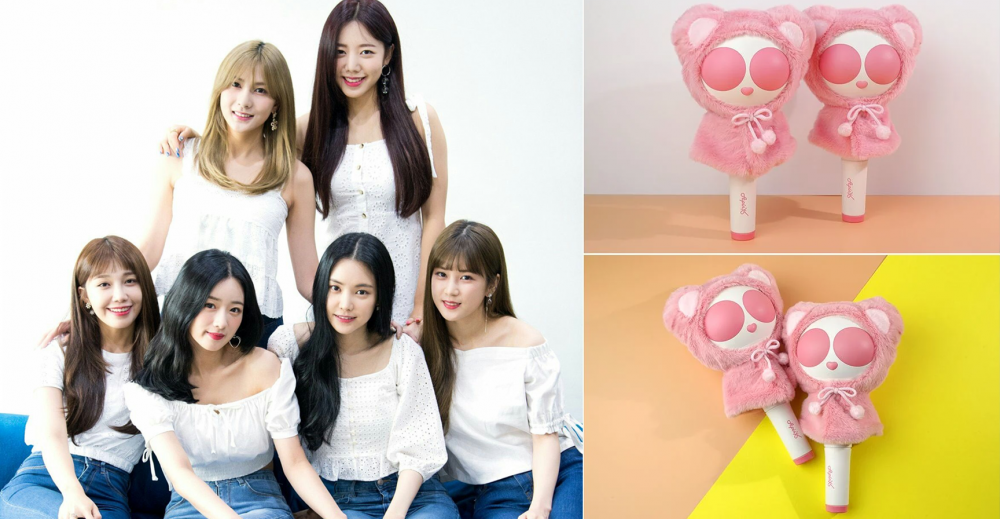 A Pink previously released teaser images inviting fans to their tenth-anniversary celebration.
According to the teaser images shaped like a ticket, 'Pink Carnival' is an online exhibition and pop-up store that will run from March 3rd at 4:19 PM KST to March 28th at 11:59 PM KST. The girl group will also release a special song on their anniversary.
After releasing a few teaser images, A Pink's pop-up store finally revealed the merchandise from their store on March 3rd.
The goods included a cute light stick cover that is in the shape of a small poncho for a bear, cushions, and pillows. After seeing the merchandise, fans and netizens couldn't get over how cute the items were.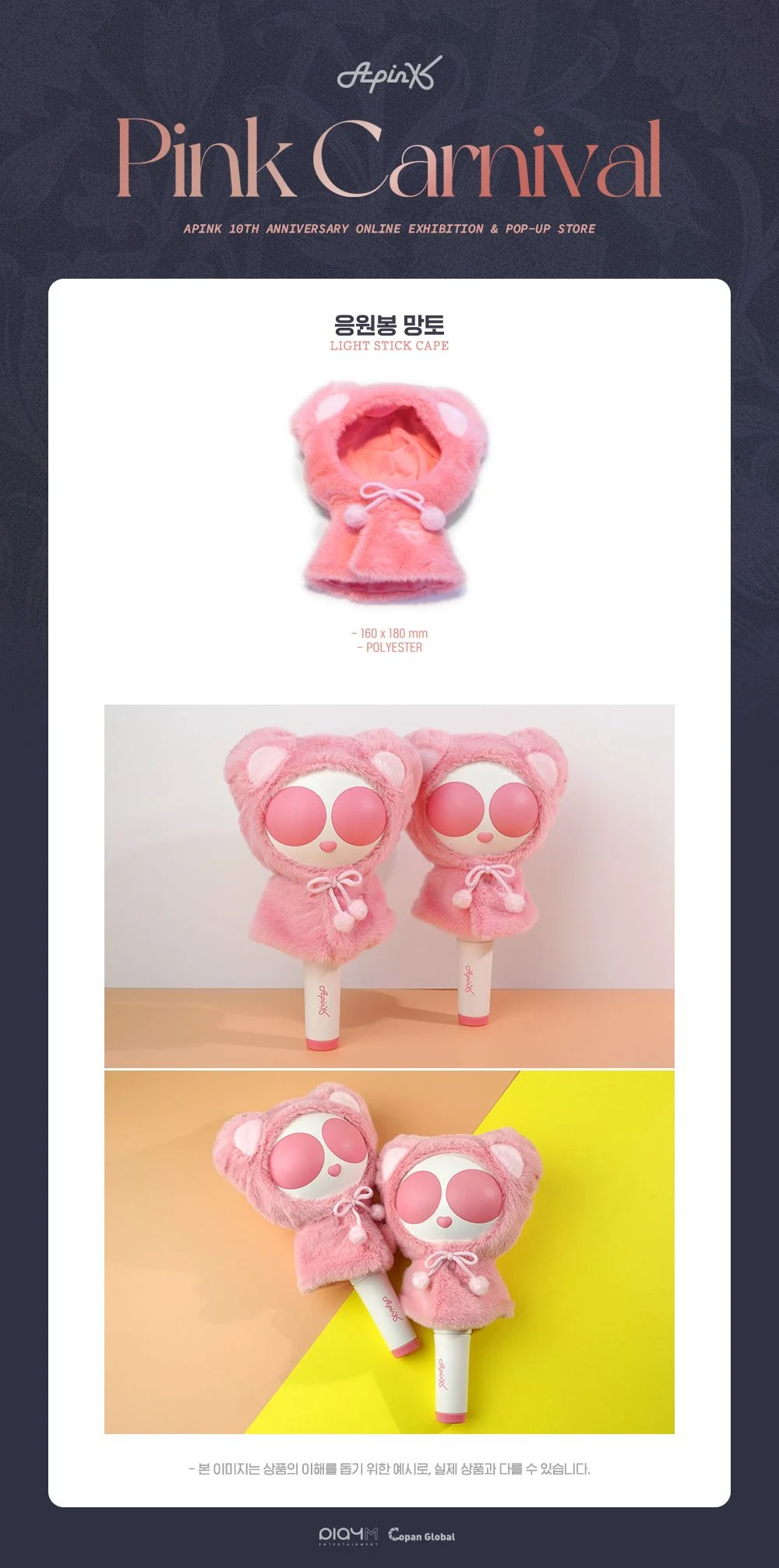 The merchandise photos were shared on various online communities where netizens were able to have a look and leave their comments. Netizens commented, "These are so cute!" "I really want these," "These are so precious that I really want it," "I can't believe it's already been ten years since A Pink debuted," "What is with the cape! it's so cute," and "I really want that lightstick cover."