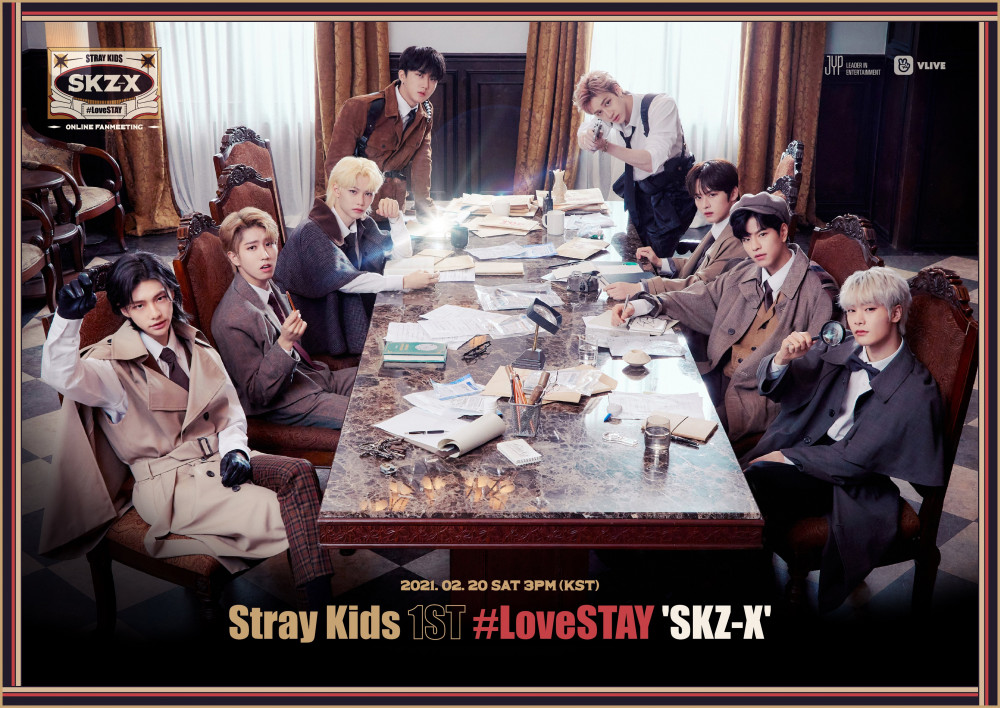 Stray Kids continue to tease for their upcoming fanmeet.
The boys will be holding '#LOVESTAY 'SKZ-X' on February 20th at 3PM KST. Stray Kids became detectives for the fanmeet, and the boys dressed accordingly for the role. It looks like detective work will be the theme of the fanmeeting. Not only that, detective-themed goods will be available for fans.
Check out the teasers below and see if you can figure out what the goods are!