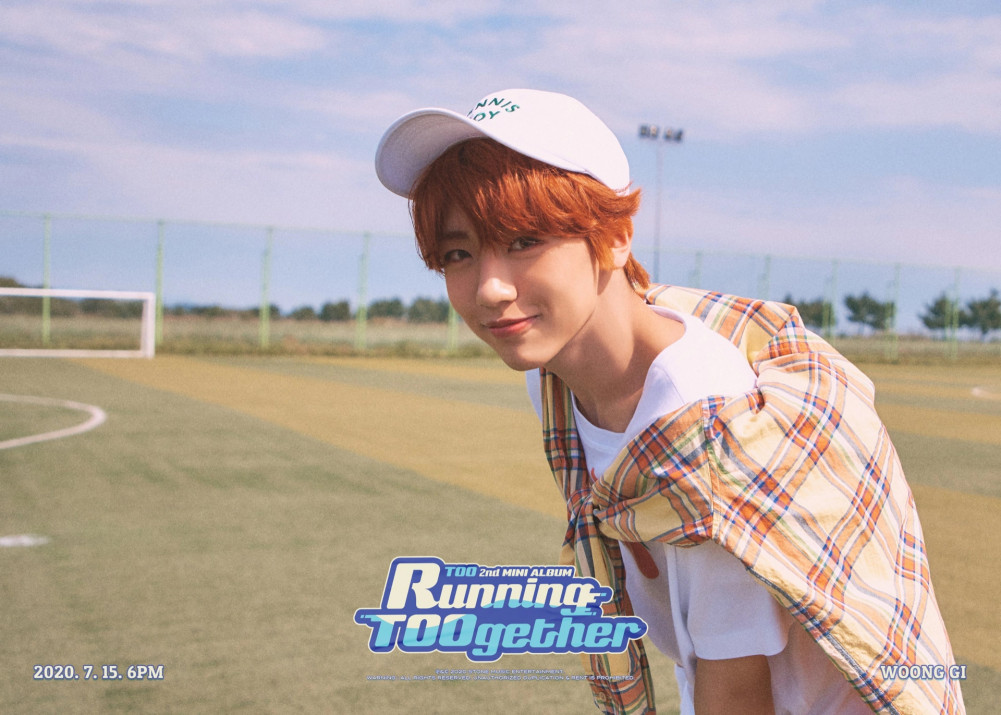 TOO's Woonggi has garnered much attention for his actions.


A student from a KakaoTalk chat room with all the students in Woonggi's college class posted screenshots to make fun of Woonggi for telling them off about meeting up while there was a limitation on meetings of over 5 people. The person in question - 'A' - had apparently talked about having a drinking party. Woonggi had responded, "Hello, this is Cha Woonggi, an acting major. This is the entire '21 class's group chat room, and I think you're crossing the line with your words. And I don't think having a 20-person drinking party in Konkuk University is something to brag about."

Miffed participants had responded, "Just let it go", "So what are you trying to say?", and "Isn't he just telling us to stay locked up at home?". One even made fun of his name 'Woonggi' and instead wrote, "Onggi, do you want to come, too? Should we all meet up together and have fun?" The 'together' phrase used was 'ongi-jongi'. However, Woonggi wasn't taken aback and merely responded, "I said all I wanted to say. I don't think we're being told not to have meetings over 5 people for no reason, so it feels off that you're telling everyone to drink and party."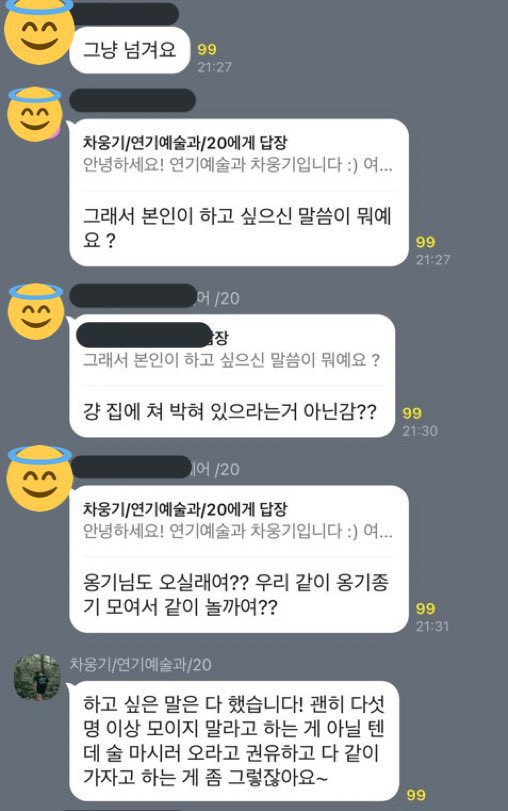 From a report from another student also in the room, it seems like the person's original intent was to make fun of Woonggi. However, the second reporter said, "A lot of people in the chat room fought with those people [that had the meeting], too. I think 'A' also felt like they did something wrong because they cropped that part out, so I'm posting the entire thing. I hope they get their heads straight now..." This second reporter's screenshots show that Woonggi had asked 'A' to be careful with their words after they called someone a 'crazy bitch'.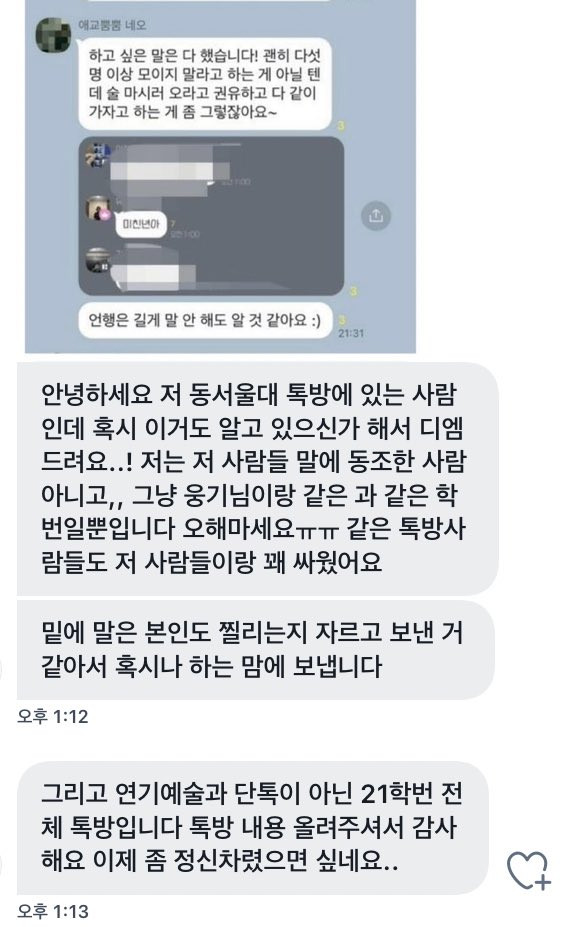 It looks like the original reporter's intent was to make fun of Woonggi, but it worked out the other way. Do you like how Woonggi handled the situation?