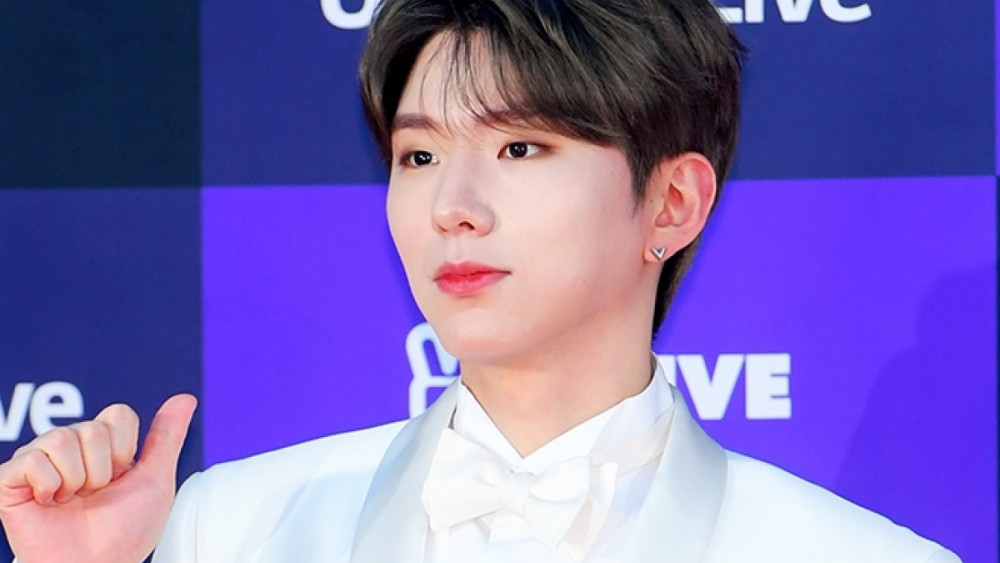 Starship Entertainment posted their official statement regarding MONSTA X's Kihyun's school bullying allegations.
"Hello, this is Starship Entertainment. We are writing to inform our stance regarding our artist Kihyun's recent school bullying allegations online.
We acknowledge the severeness of the case and we are contacting Kihyun's acquaintances and teachers to investigate the allegations. We beg your understanding for the delay in response as we need more time to investigate the issue and we are open to communications as long as the original poster allows.
Separate from the current case, similar allegations were made back in 2015 and 2021. The anonymous writer of those posts admitted to spreading false information and wrote a promise not to recidivate. We did not take legal actions against him then, but we will now take strict legal actions to best protect our artists.
Furthermore, we promise to do our best to protect our artists by continuously monitoring malicious comments and posts spreading false information to defame our artists, and following up with strict legal actions.
Thank you again to all of you who support us and our artists.
Thank you."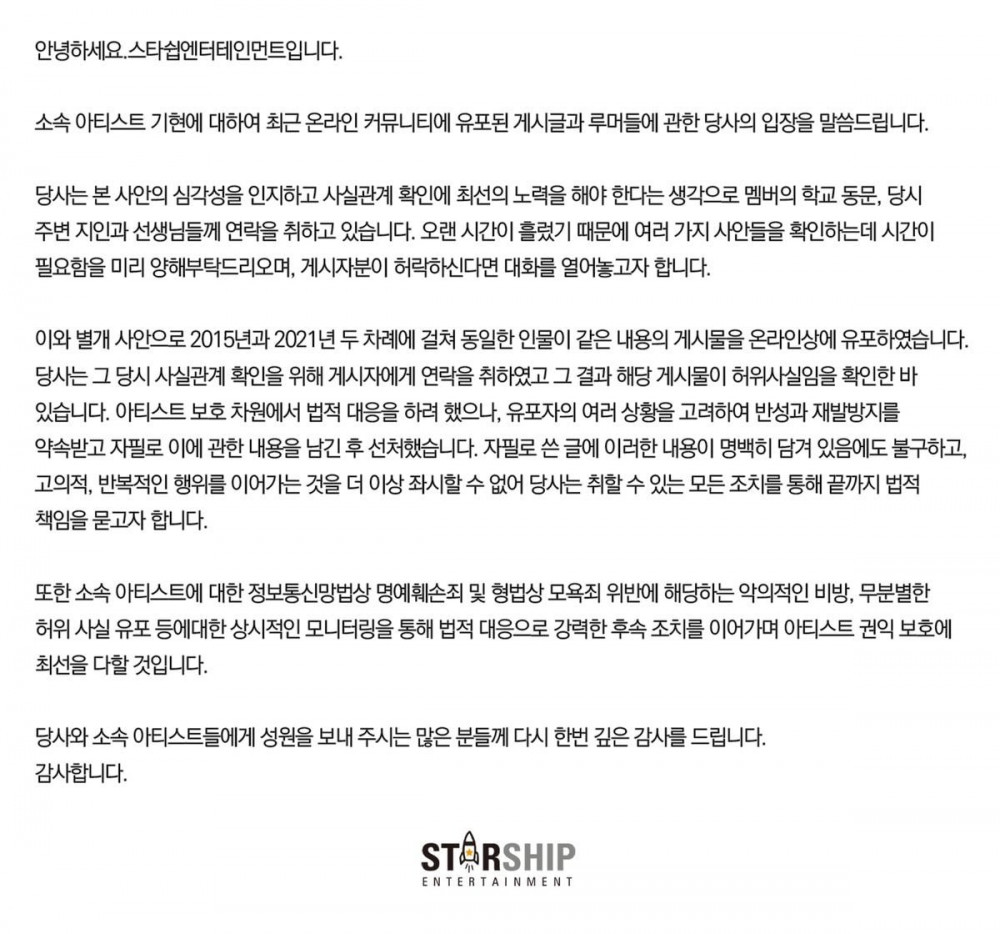 Previously on February 22nd, Kihyun faced a new school bullying allegation. The original poster posted pictures of Kihyun and his self-harm scars as proof of his claim.