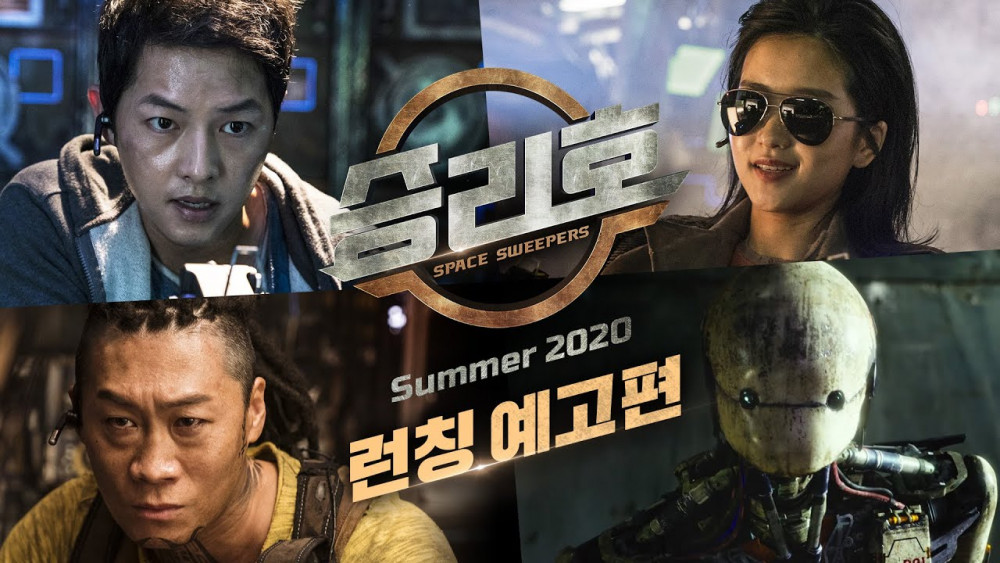 Korea's very first sci-fi action film 'Space Sweepers' topped the streaming chart rankings on Netflix worldwide.
According to FlixPatrol, 'Space Sweepers' took home the first place for the most popular movies on Netflix in the world. Other than Korea, 'Space Sweepers' was the first place on Netflix's Top 10 contents in 16 different countries including Belgium, Bulgaria, Croatia, Estonia, Finland, France, Latvia, Malaysia, Philippines, and Ukraine.
'Space Sweepers' talks about a story of space pirates who collects space junks on a janky spaceship Victory in 2092 when the Earth was devastated. Actress Kim Tae Ri plays the role of Captain Jang, while actor Song Joong Ki and Jin Seon Kyu play pilot Tae Ho and engineer Tiger Park, respectively. Actor Yoo Hae Jin tops off the outstanding lead cast by playing a humanoid robot Bubs.

'Space Sweepers' was originally set to hit theaters last summer, but its distributor decided to take it to Netflix after several delays due to the COVID-19. The film was released via Netflix on February 5th.