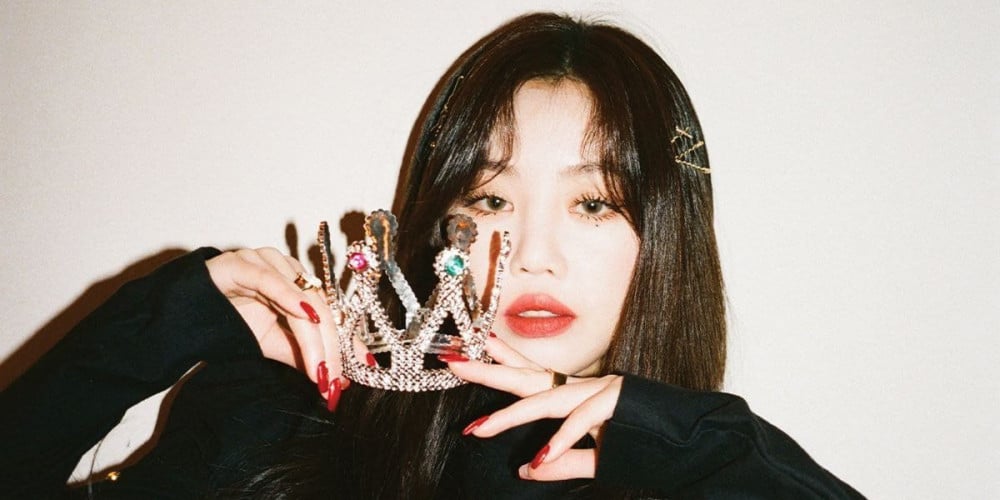 On February 21, some time after Cube Entertainment released an official statement to deny school bullying accusations raised against (G)I-DLE's Soojin, the netizen who first garnered attention for the initial allegations on an SNS community stepped up to solidify their position.
This netizen 'A' has stated that are speaking up on behalf of their younger sibling, who attended Wawoo Middle School with (G)I-DLE's Soojin.
In this second post refuting Cube Entertainment's official statement, 'A' vented frustration at the comment from the label which read, "After confirming with Soojin, we have learned that the online netizen is the older sister of one of Soojin's former classmates; Soojin has also confirmed that in the past, she got in an argument over the phone with her classmate and the older sister, who overheard their argument, also took the phone from the classmate to talk with Soojin."

According to 'A', this phone conversation took place about 9~10 years ago. 'A' heard someone talking loudly on the other end of the phone to her younger sibling, and decided to take over to hear what the argument was about. 'A' recalls that Soojin was angry about her younger sibling owing Soojing 3,500 won (~ $3 USD) for a smoothie they shared in the past.
'A' also believes that Soojin was additionally angry on the phone on this day because at the time, her younger sibling was "trying to distance herself" from Soojin.
Next, 'A' also argued that despite the fact that she initially maintained mostly anonymity when she composed the first school bullying post on an SNS community, Soojin was somehow able to remember exactly who she was.
'A' then also criticized Cube Entertainment's statement which read, "We ask that you refrain from inflicting any more damage on our artists, who are doing their best each day to fulfill their dreams."
'A' claimed, "What about my sister's childhood, when she was physically and emotionally traumatized? So is your artist's dream more important than a civilian's livelihood?"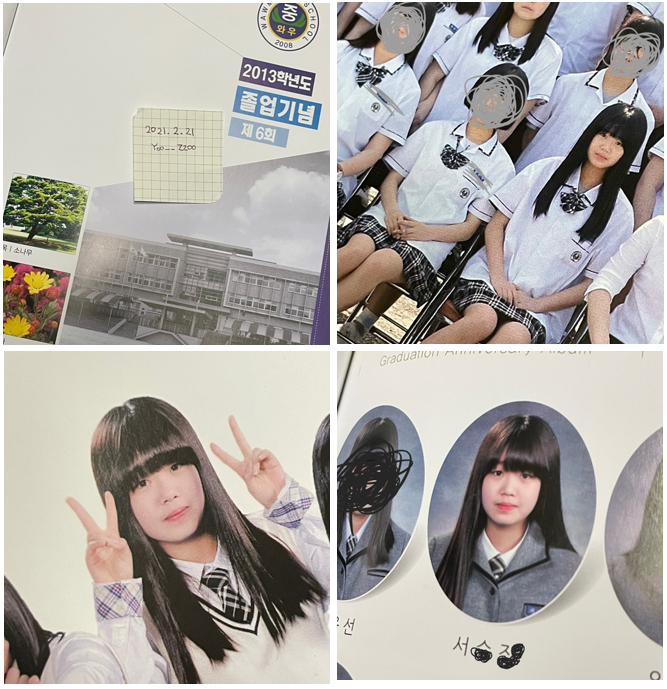 In addition, 'A's younger sibling 'B', the individual who actually went to middle school with Soojin, wrote her personal account of her middle school days. 'B' claimed that she was friends with Soojin briefly as they went to the same tutoring school, but one day, the tutoring school contacted her mother and told her that 'B' seemed to be "associating with" some "delinquents". As a result, 'B's mother forbid her from going to tutoring school the next day, but Soojin kept messaging 'B' and demanded that 'B' show up to tutoring school.

The next day, Soojin then spread the message to the school stating that "'B' is an outcast from now on," and 'B' was then bullied by many kids during school, including "delinquent boys" who were "close with Soojin".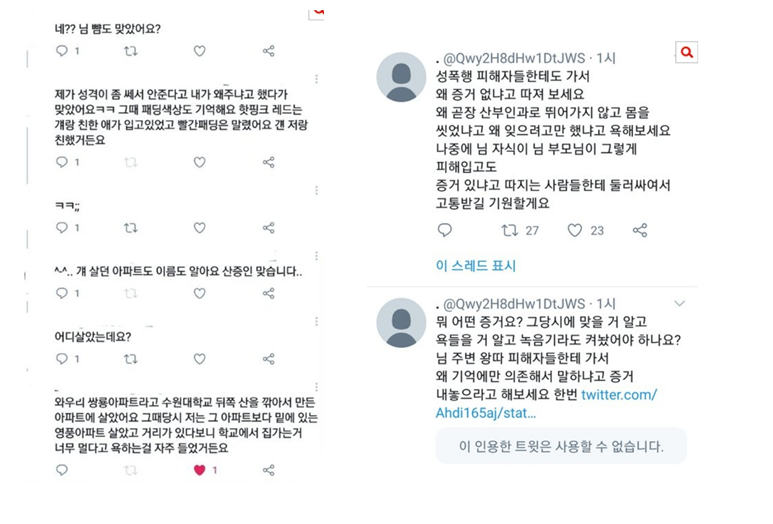 Meanwhile, 'A' also pointed out that some other netizens have begun to come forward to support her case, claiming that they also went to Wawoo Middle School and witnessed the incidents.