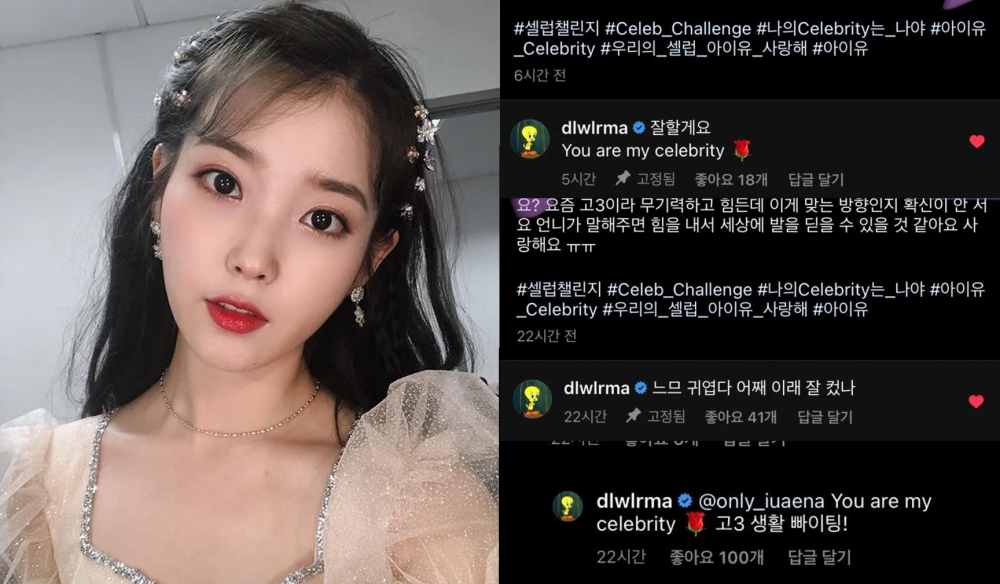 Recently, IU started the "Celebrity" challenge that many stars are participating in. In particular, IU is drawing attention by leaving comments on the social media accounts of the fans who participated in the challenge.
The challenge is for you to post a video clip showing your real/natural self instead of the flashy social media posts. IU kickstarted the challenge with this post:
IU left individual comments after carefully looking at her fan's posts. To the fan who said she didn't like her eyebrows, IU commented, "Your eyebrows are pretty." To the fan who said that the post that IU pressed like on disappeared, IU commented, "This time I left you a comment, so don't disappear, post."
IU continued to leave comments catered to each fan, such as "Breath, Breath," to a fan who said they wouldn't breathe until IU sees the post, and messages of encouragement to the fan who said they were having difficult times.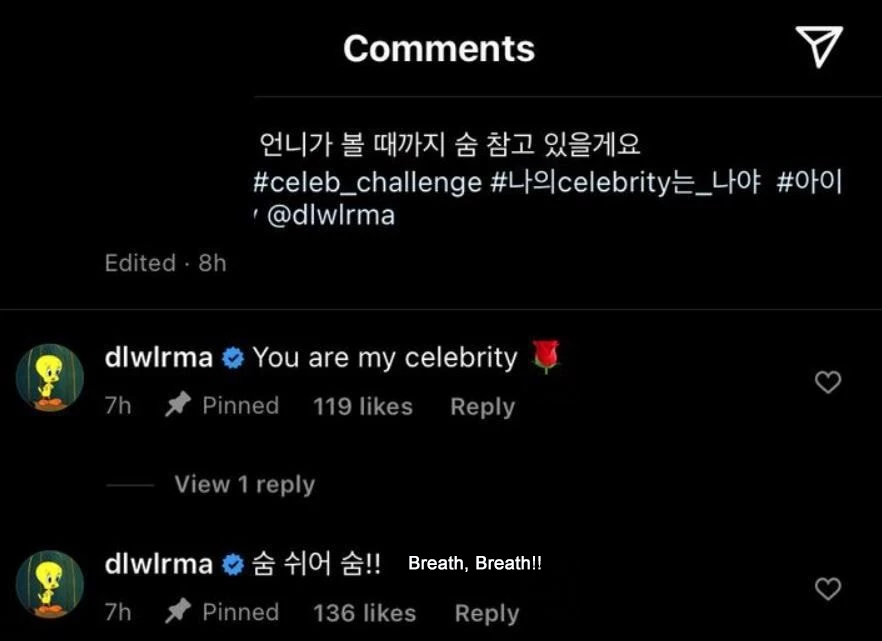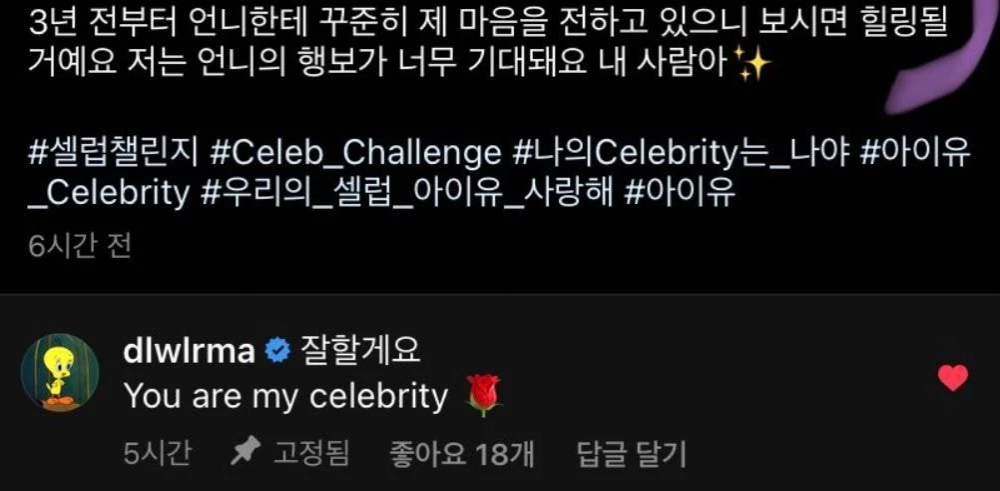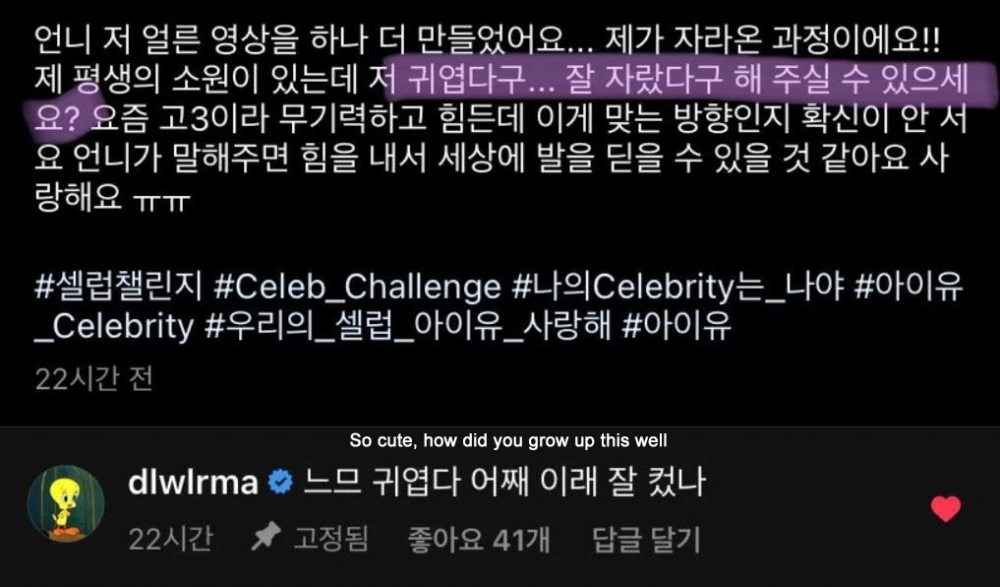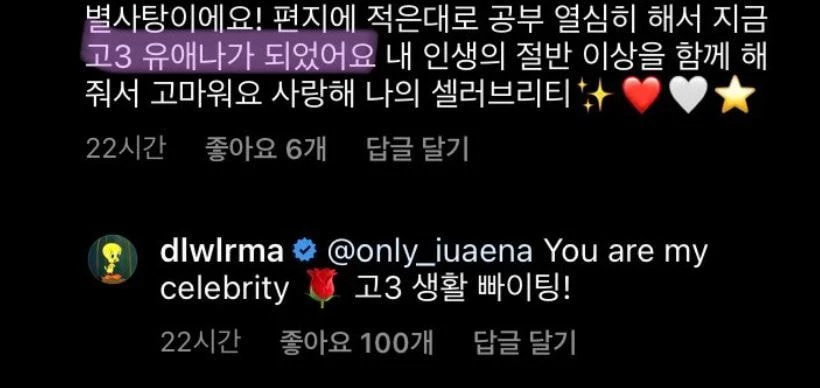 Other than this, IU continued to talk with her fans on her fan's social media pages and the conversations were shared on various online communities.
After seeing IU's interaction, netizens commented, "IU is so sweet," "I can't believe she left comments on ordinary people's accounts," "I saw that she tried to leave comments for everyone who did the challenge," and "She's like a princess."