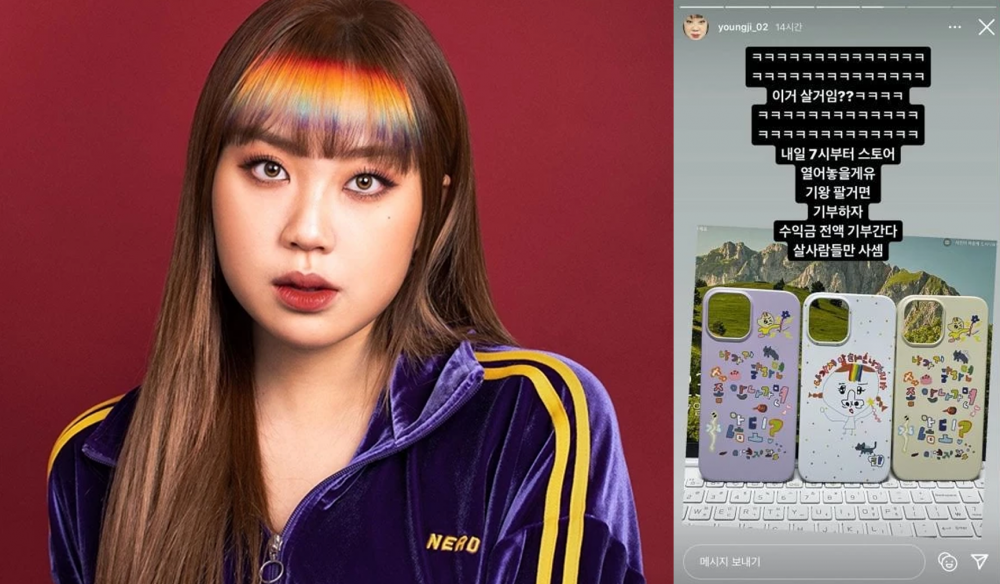 Rapper Lee Young Ji donated all the profit from selling her cellphone goods to 'Fruit of Love.'

According to 'Fruit of Love,' a Community Chest of Korea, on February 4th, Lee Young Ji donated a total of 140 million KRW (~124,925 USD) from selling her cellphone merchandise. The rapper had created cellphone cases with the theme of 'Don't Go Out' that has the messages promoting social distancing to prevent the spread of COVID19.

She revealed the photos of these cellphone cases in December of last year on her social media account.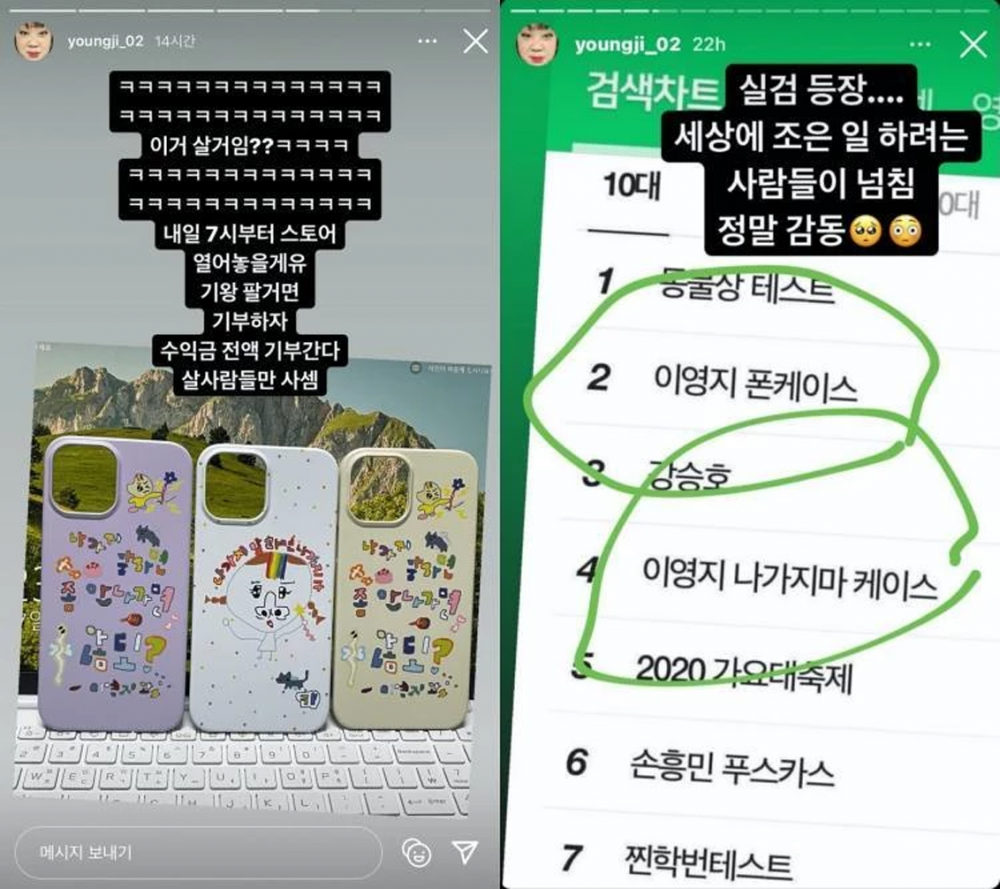 She asked her fans whether they would purchase the cases and stated that she would donate the profit from the cases. She asked fans, "Are you guys going to buy this? I'm going to donate if I'm going to start selling. The people who want to buy just buy," and promoted her merchandise. The messages promoting social distancing included, "Don't go out," "If you're told not to go out, don't go out," and "Can you not go out if you're told not to go out?" These cellphone cases showed immense popularity as they sold more than 100 million KRW's worth of items in just seven hours.

Lee Young Ji also actively suggested the beneficiaries of the donation. The donation will be used to support lunch boxes and psychological support projects for elderly people living alone during the COVID19 pandemic, supporting child psychology for group home nutrition projects and vulnerable family social care, and supporting youth single mothers' self-reliance.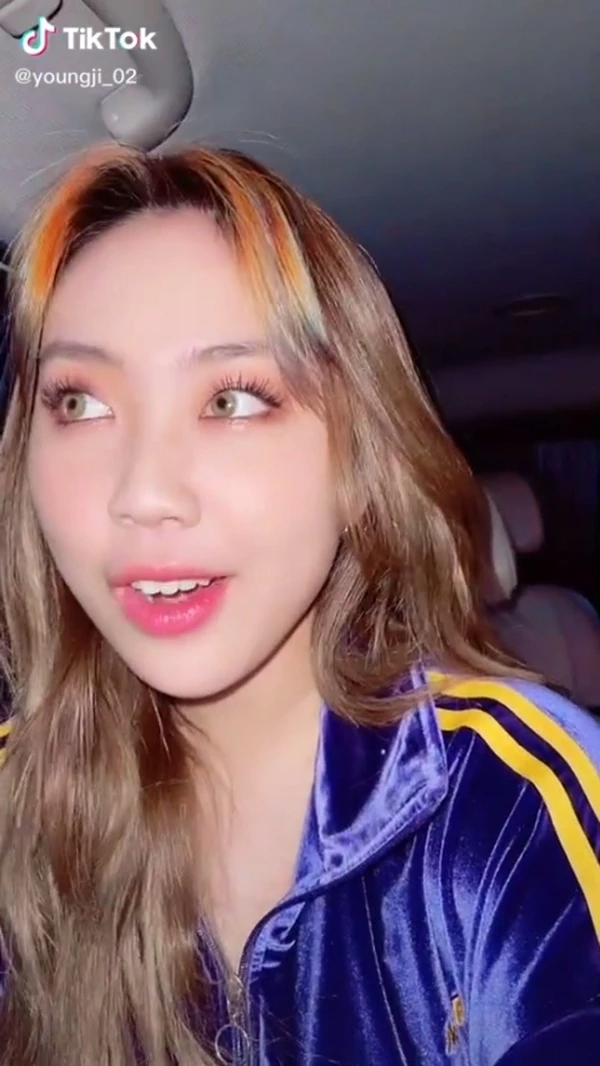 Lee Young Ji stated, "This was all done with everyone who participated in the sharing by purchasing the 'Don't Go Out' cell phone cases. I hope this can help many people in difficult situations as soon as possible."

Meanwhile, Lee Young Ji has been active on various platforms such as YouTube and TikTok after winning Mnet's 'High School Rapper 3.'