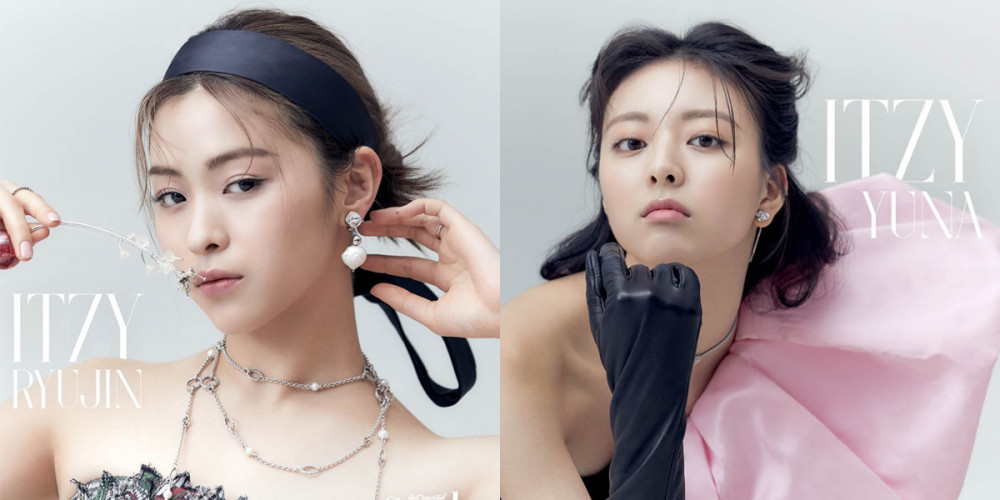 The girls of ITZY tried out elegant, classy styles for the March issue of 'Singles' magazine!
For this pictorial and interview, ITZY reflected on the message of "self-confidence" found in their group's image, identity, as well as their songs. Yeji said, "While it's good to look up to someone and feel that you want to also live out the good traits you see in them, there's no need to 'become' that person. I think it's more about taking the good traits of other people and compiling them in me, like coloring a white piece of paper with a lot of different colors. It's 'I Wannabe me'."
Yuna revealed, "I want to become someone who can be honest, not hide who I am, and live confidently, speaking my thoughts." Lia also shared, "I am a firm believer of 'Live a life where you can fulfill your own criteria'. I think that everyone has different criteria for happiness, success, and failure, and there is no need to abide by anyone else's rules."
Next, Chaeryeong commented, "Since my trainee days, I've tried to absorb the new things I've learned in my own, unique way. I still feel that I should not lose sight of who I am individually."
You can find the full version of ITZY's lovely 'Singles' pictorial and interview in the newest March edition!