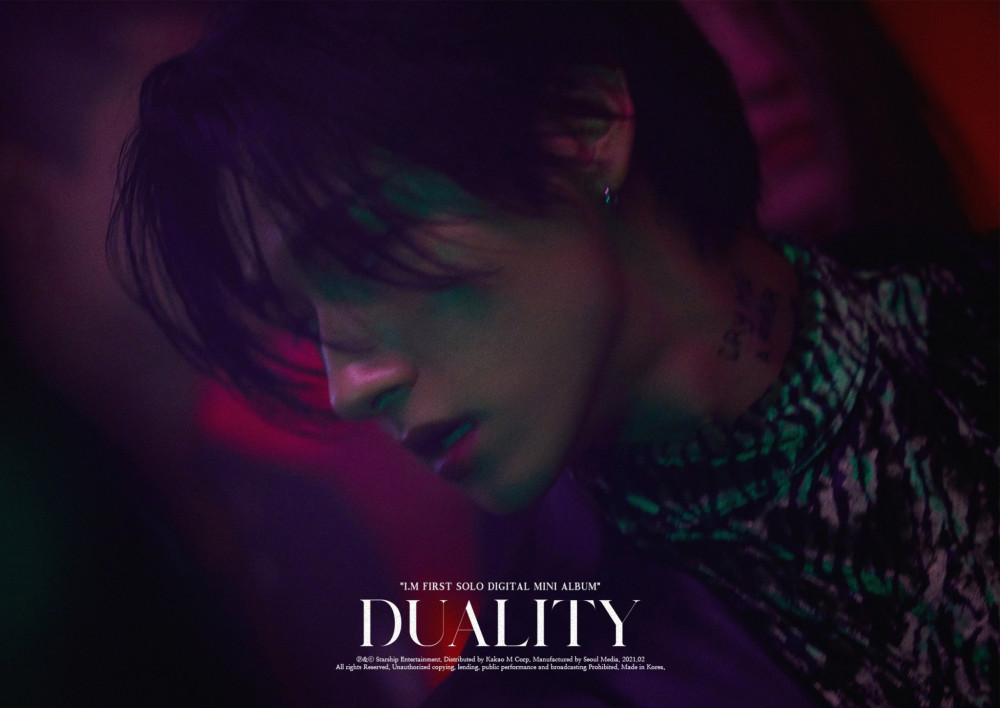 MONSTA X's I.M has dropped a new set of teaser images.
I.M had deleted all of the original teaser images after apologizing for not thoroughly studying the relevance before using certain phrases in his teaser images. 'Duality'. In the teaser images, fans noticed that I.M was wearing a shirt with the inscription "Bismillahir Rahmanir Rahim" in Arabic, which means is a sacred phrase for Muslims that translates to "In the name of Allah, The Most Gracious and The Most Merciful".
Now he's released 3 teaser images again - one of the old one as it did not feature any Arabic, and two new ones which can be seen above and below.

'Duality,' featuring title track "God Damn," is set for release on February 19.