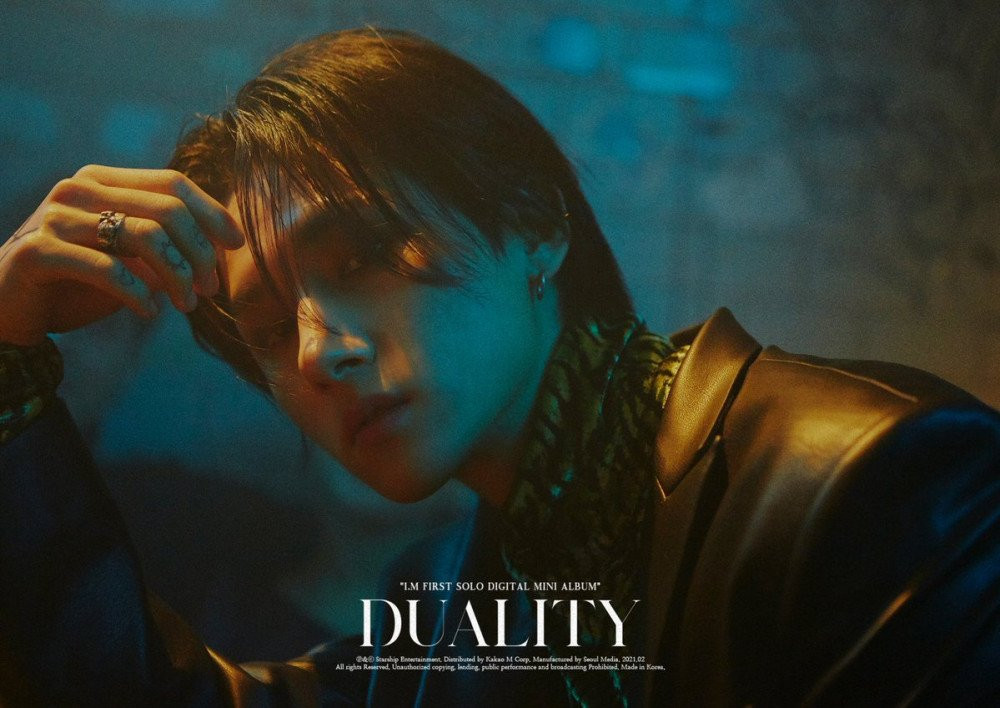 Starship Entertainment apologized for the controversy around I.M's solo teaser images.
MONSTA X's I.M will be releasing his solo debut digital mini-album 'Duality'. In the teaser images, fans noticed that I.M was wearing a shirt with the inscription "Bismillahir Rahmanir Rahim" in Arabic, which means is a sacred phrase for Muslims that translates to "In the name of Allah, The Most Gracious and The Most Merciful".

After hearing of the controversy, Starship Entertainment issued a formal apology, writing: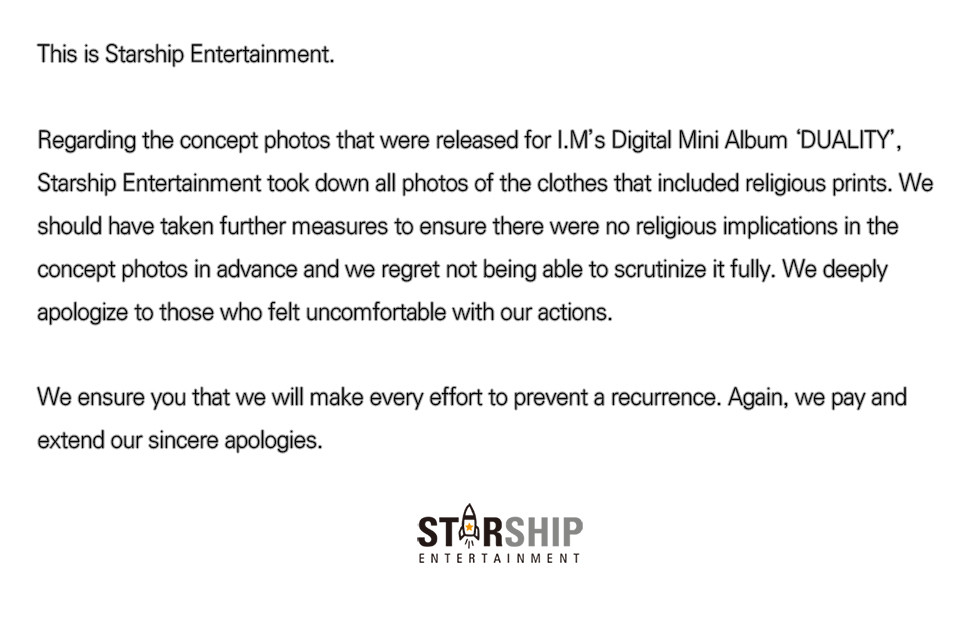 As stated, the label has also deleted all photos of I.M wearing the shirt in question.