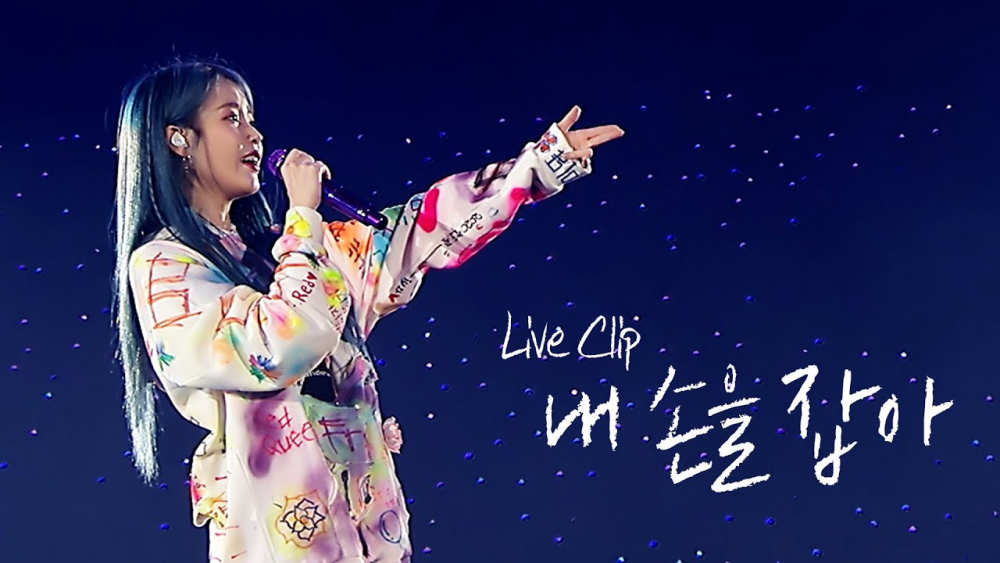 The first song that IU composed and wrote reached the top rankings of various music chart sites after ten years it has been released, setting a new record.

IU's "Hold My Hand," which is the soloist's first composed and written song, ranked at the top of the real-time ranking charts on major music sites in Korea as of February 18th. The song ranks in the top ten on most major music sites such as Melon Music, Bugs Music, and Genie Music. "Hold My Hand" was released in 2011 as an original soundtrack for the drama 'The Greatest Love' and received much love at the time of its release. The song received much love at that time, thanks to its cheery melody and lyrics. However, IU's video of singing this song at her concert belatedly received attention, causing it to rise on the music charts.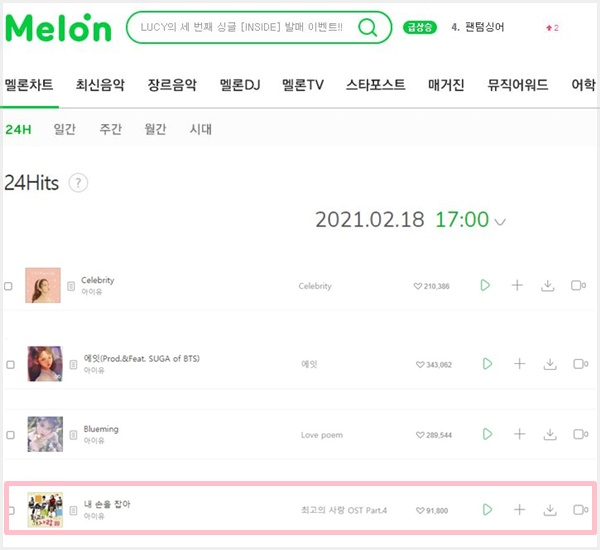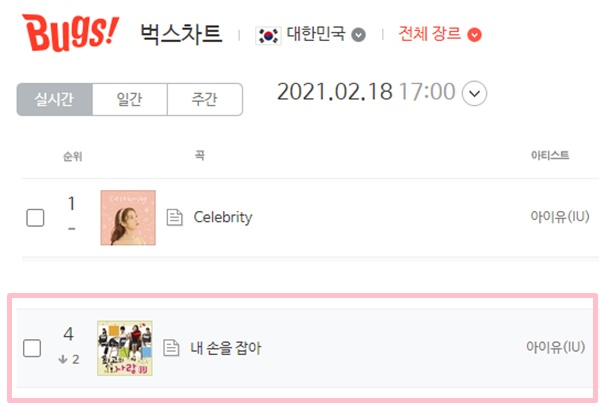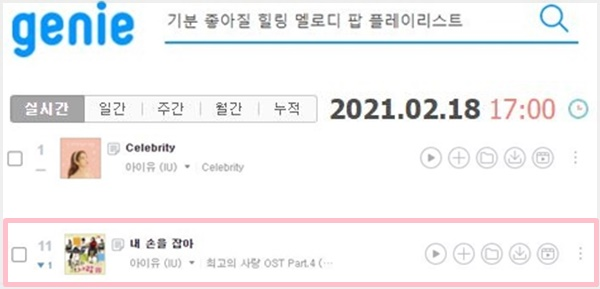 In particular, the lyrics from the song say, "Love is here, you and me. I like you so much that I can't stand it." IU singing this song live at her concert is receiving much love, and some fans have created that lyric part into a short meme and have been sharing it on various social media platforms and online communities.

In response, IU's agency released a full video of "Hold My Hand" sang live during her concert, drawing attention once again on social media and online communities. The clip shows IU being surrounded by fans 360 degrees at the concert and singing the song with them. Currently, the video has over 11 million views on IU's YouTube channel, where the clip was uploaded.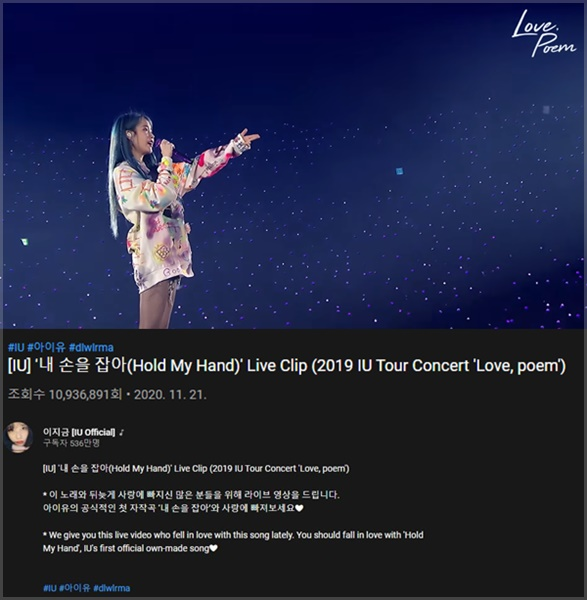 IU, who is already at the top of the music charts with her recently released song "Celebrity," succeeded in climbing the music charts with "Hold My Hand." Also, IU's renowned song "See you on Friday" is achieving a new record as a music powerhouse, with "Through the Night" re-entering the charts late at night.