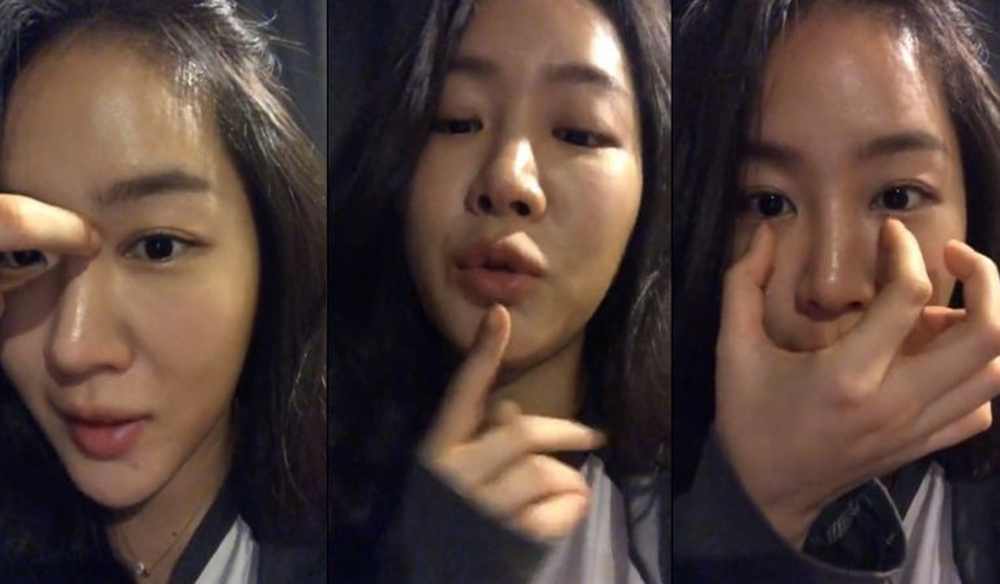 Former Sistar member Soyu recently replied to netizens' suspicions about her getting plastic surgery on her eyes, nose, and chin.

On February 18ty, Soyu held a live broadcast through her Instagram account and communicated with fans. Soyu started the broadcast and surprised fans as she logged on without makeup on. On this day, she took the time to talk with her fans comfortably while lying down.

When one fan wondered if Soyu is planning to collaborate with singer Sung Si Kyung again, Soyu replied, "I want to, but I think Si Kyung Oppa won't collaborate with me again. I'm grateful that he collaborated with me even once."



The most notable topic that Soyu wanted to talk about was the suspicions of plastic surgery. Soyu discovered a fan's comment saying, "It looks like you got a (plastic surgery) procedure," to which she responded right away, saying, "Where do you think I got done? There's a lot of talk about whether I got plastic surgery or not. Tell me where you think I got plastic surgery?"

Soyu then went on to say, "I'll tell you." She explained, "I didn't get any plastic surgery but nose bridge? it's all makeup shadowing" as she moved her nose around here and there.

The one fan asked if she had gotten fillers. Soyu coolly replied, "I didn't get fillers either. Chin? How can I show you guys? I didn't get anything done. I'm not too sure about plastic surgery procedures, but I watch a lot of YouTube and a plastic surgeon said don't get fillers. My eyes were makeup too." Soyu then took the time to closely show her fans her face that had no makeup on.



After, Soyu began laughing and said, "I didn't think I would do this. I didn't get any plastic procedure, but I lost a lot of weight. A lot of people talked about my nose and chin, but I lost fat on my chin."

Soyu further explained that she fears needles, so she's afraid to get any fillers or treatment. She explained, "I have a fear of needles, so I can't get botox and stuff. So I very attentive to my eyelashes and makeup." When a fan mentioned a massage procedure to shrink a person's face and jawline, Soyu asked, "What is that?" and explained, "I can't do anything that would hurt. I hate needles, rats, and ghosts."

Lastly, a fan asked what is the best way to drink, to which Soyu replied, "Alcohol tastes the best when you drink with the people you love," and concluded her live broadcast.