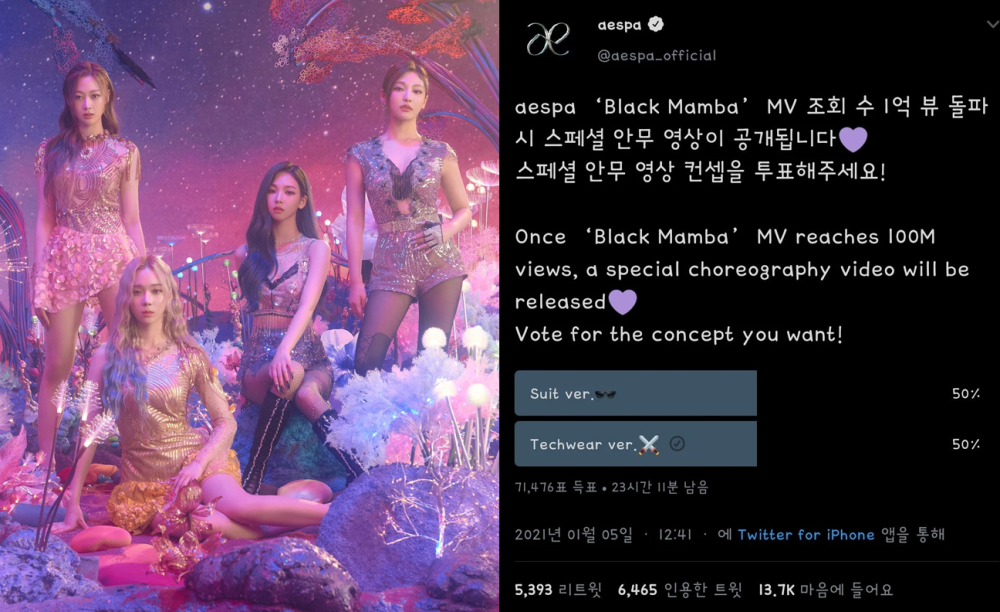 On January 4th, SM Entertainment made an announcement that once aespa's "Black Mamba" music video reaches 100M views, they would release a special choreography video and started a poll. As of this writing, the "Black Mamba" MV is at 95M views.
The poll asks the fans if they want to see a suit version or a techwear version of the special choreography video celebrating their achievement.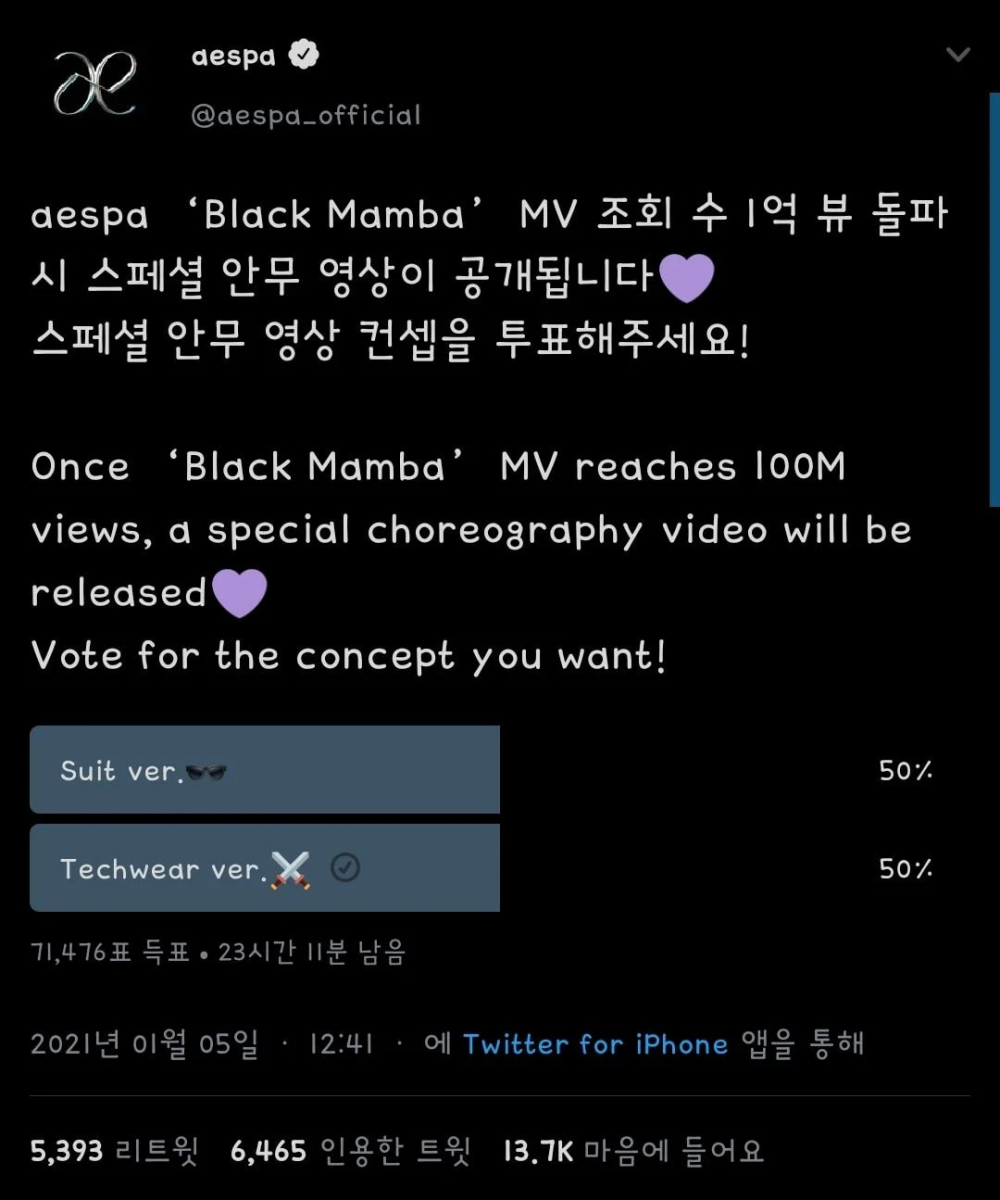 As of January 5th, the votes are split an even 50/50 as fans can't decide on which concept they would want the girl group to wear. The poll results were posted in an online community in which a Korean netizen stated that Korean fans are trying to increase the votes for the Techwear version of the dance choreography video.
The poll is still open and will end soon. Korean netizens are continuing to put in their votes as they comment, "I really want to see them dance in the Techwear not suit," "Why not release both?" "I think suits are too cliche, so definitely Techwear," "I think they will wear a suit concept later too," "Now the Techwear is in the lead, lol," "I think I like both, I'm happy with whatever," "I'm not their fan, but I still voted, lol," "I think a lot of fans want techwear," "What is techwear? lol" and "I'm happy with both."