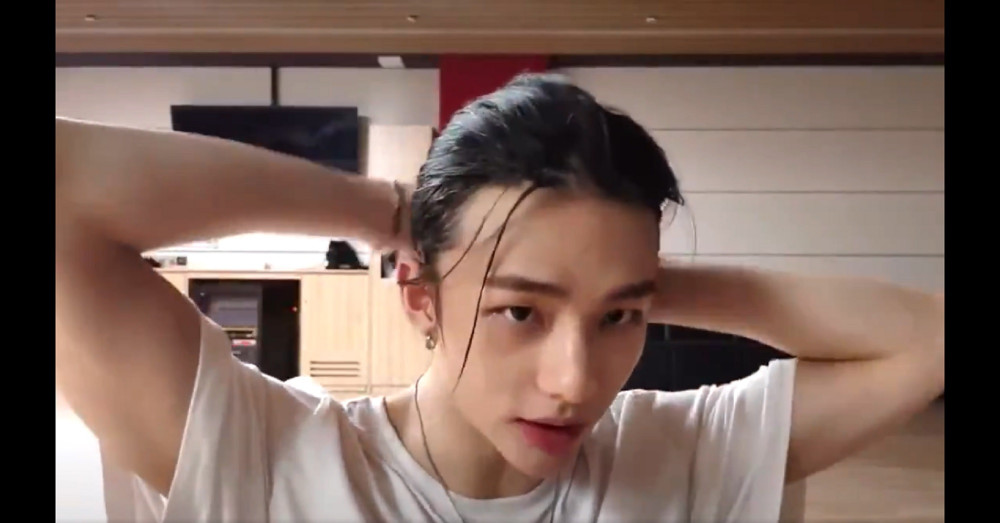 A short clip of a male idol tying his hair has gone viral on Twitter.
On January 16, an edited clip of Stray Kids' Hyunjin tying his hair surfaced on Twitter, which received over 10k retweets within several hours. The uploader of the clip wrote: "This is a clip that proves how a woman's heart can also flutter and fall in love after seeing a man tie his hair...".
On online community forums, netizens agreed and left reactions such as:
"I personally don't like long hair on idols no matter what but this man...I love it"
"Every time I look at him he's like a 2-dimensional anime character!"
"Please come out in dramas, Hyunjin..."
"So elegant"
"I am a woman and I wish I looked like Hyunjin"
"I can't believe I'm sitting here playing this clip over and over again, a male idol simply tying his hair..."
Stray Kids' Hyunjin has perfected this long hair since the group's promotions for 'God's Menu'. Do you also love long hair on Hyunjin?