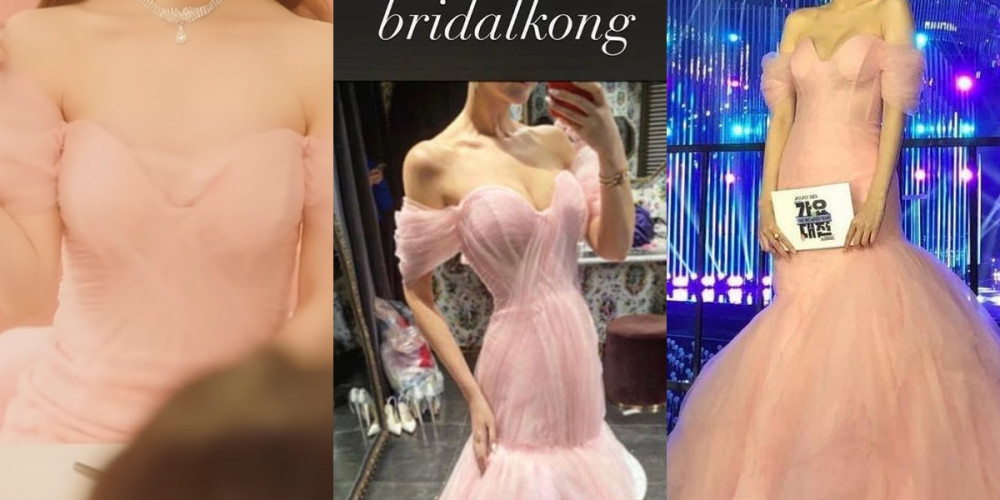 Netizens are in love with how beautiful this pink dress looks on two different idols.
The dress is by Bridal Kong, a Korean wedding fashion brand that has long been loved by celebrities for their formalwear. April's Naeun donned the dress first when she was one of the MCs for '2020 SBS Gayo Daejeon'. She wore her dress in a low ponytail and drop-down earrings, emphasizing her neck and shoulder line by putting on no necklace. IU wore the dress recently in her "Celebrity" MV, where she styled it with a hairband and a fancy necklace.
Netizens think Naeun had a more elegant, formal look as the dress had added toile on the bottom to give it more volume and she paired it with minimal accessories. On the other hand, IU brought forth a flashier yet more lovely look as she made the dress less revealing by covering the cleavage line and pairing it with a hairband. All the same, netizens love the way it looks on both Naeun and IU.
You can check out the dress on both idols below.