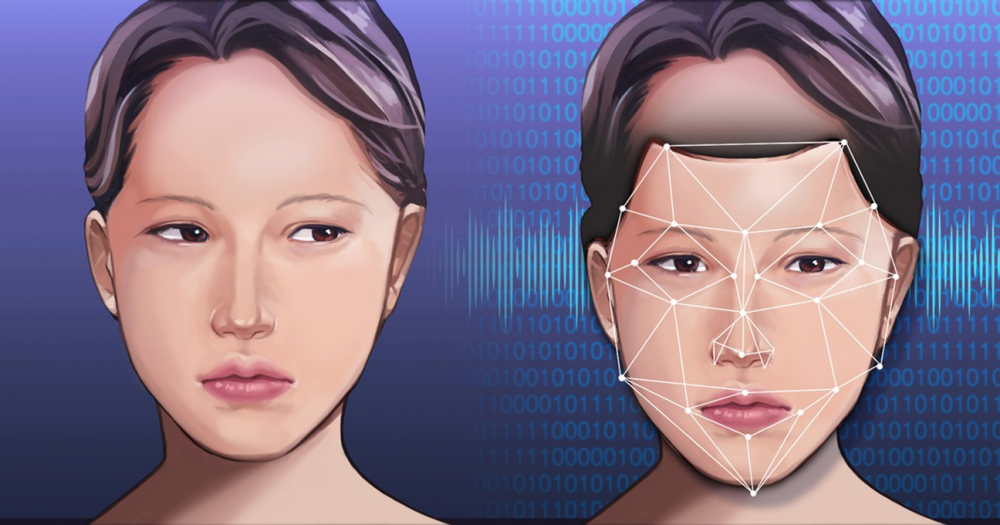 Recently, illegal filming and manipulated photos and videos related to a member of Momoland spread online, and their agency warned to take strict legal action.

On January 11th, MLD Entertainment made a statement saying, "We will take strong legal action against all distributors, including those who illegally filmed the videos, through the cooperation with the police and overseas law enforcement agencies. We will also take legal action to punish them for violating the special law on sexual violence and infringement on privacy."

There has been an increasing issue with illegal filmed videos and also Deepfake videos of idol members spreading online. A Deepfake video is replacing a person's face in a pornographic video using artificial intelligence technology.

With the increase of these problematic content increasing online, there has also been an increase in petitions for strict punishment for those who produce and distribute such Deep fake videos. Recently, a petition was posted on the Blue House bulletin board and received over 160,000 signatures in just one day.

On January 13th, a petition with the title "Please strengthen the punishment against individuals who create and distribute 'Deepfake' videos that cause female celebrities to suffer" was posted on the Blue House National petition website and has been supported by over 164,000 as of 11 AM KST, which is less than a day it was posted.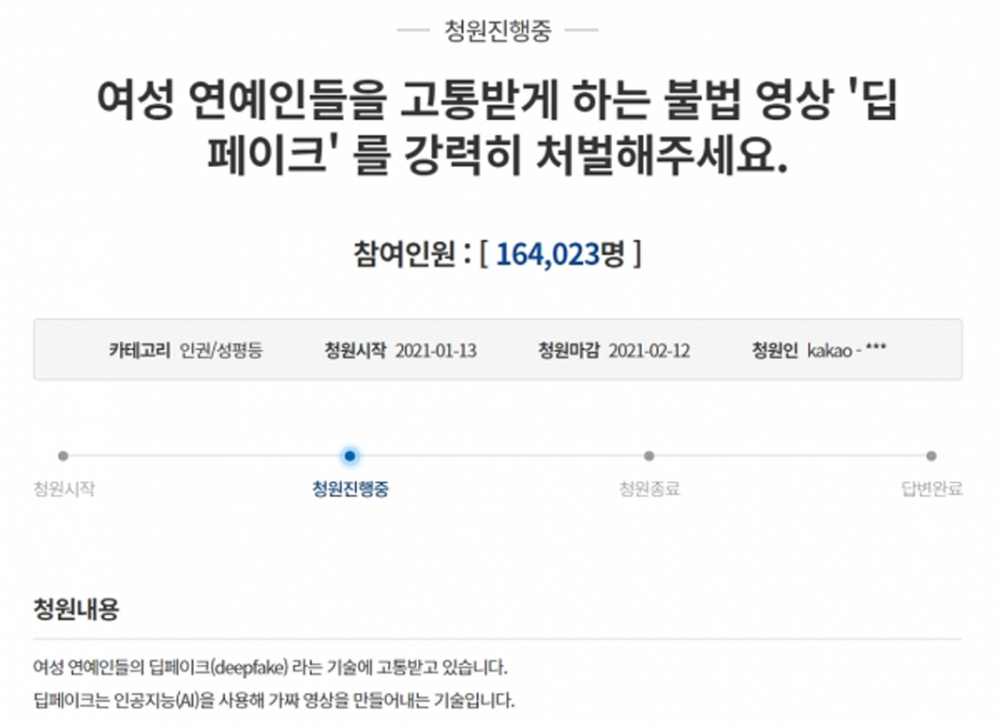 The petitioner wrote, "Female celebrities are suffering from advanced technology used to create Deep fake videos. In particular, most of the victims of Deepfake videos are Korean female celebrities."

The petition stated, "Deepfake videos are sexual violence. As Deepfake videos are distributed online through various social media platforms, female celebrities suffer from an increasing number of malicious comments, including sexual harassment comments."

They continued to explain, "Among the women who have been affected by these videos include underaged female celebrities who are new to the society. We urge a strong punishment and investigation on Deep fake sites and users on them."




Under the current law, producing and distributing false images such as Deepfake is a digital sex crime. According to Article 14-2 of the Special Act on Punishment of Sexual Crimes, a person who edits and distributes a photograph containing a person's face or body in a form that may cause sexual desire or shame against the person's will is sentenced up to five years in prison or a fine of up to 50 million KRW (45,525.11 USD). A person who produces or distributes such material for profit shall be sentenced to not more than seven years in prison.

However, the issue is criminals who produce Deepfake materials are sentenced far less than the punishment stated in the current law. According to the formal standard of the actual sentence given to individuals who edited and distributed such videos were only given six months to one year and a half in prison. As a result, many are calling for more severe punishment.