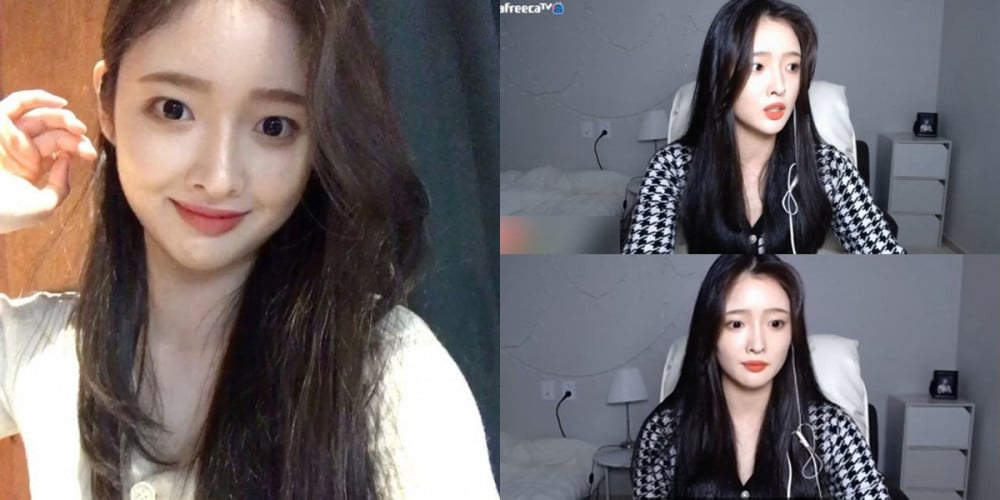 Back on January 11, girl group DIA began trending on certain search engines after a former member of the group, BJ Eunjin, mentioned her past activities during one of her Afreeca TV broadcasts.
During her live broadcast, she read a comment from a viewer which read, "Do you know that DIA suffered damages because of you?" She refuted this comment with, "Why did DIA suffer damages? I was the one who suffered."
She then said later on, "Wow, I made DIA trend on search engines. Even though I'm not a member anymore." Reading more comments about DIA in the chat box, Eunjin remarked, "Is this really hurting them? No, right?" Other viewers also asked Eunjin questions like, "What if DIA had appeared on 'Radio Star'?" and said, "I don't think we would have become famous anyway, because none of us were funny. 'Radio Star' wouldn't have wanted us. Not that we were trying to go on it. We were really not funny."
Afterward, netizens created a buzz on various portal sites surrounding BJ Eunjin and her comments about her former group, DIA. On January 12, BJ Eunjin posted the following message via her Afreeca community: "After I left the group, some fans became anti-fans and attacked me with malicious comments, comments that shouldn't be said, accusing me of harming the group. But at the time, I had to leave the group because of my health, and it was an inevitable situation. I did not leave the group because I wanted to. I had my own issues I was dealing with and it was a hard time for me. I left my longtime dream of becoming a singer. In that sense, yes, I think I suffered. But I'm not content seeing people making up lies about what I said, and using that to attack me. My life is my life. Whatever I choose in whatever situation, it is my life so please just stop being in my business; I would appreciate it if you just paid more attention to your own life in that time. Even if I say DIA's name in my broadcasts, that is none of your business. If you don't want to watch, that is your problem. But if you really can't stand it that much, fine, I won't talk about DIA anymore, so please f*** off."
Eunjin left DIA back in 2018 due to health issues, just 3 years after her debut. In November of last year, the former idol began her career as a BJ on Afreeca TV and a streamer on YouTube.