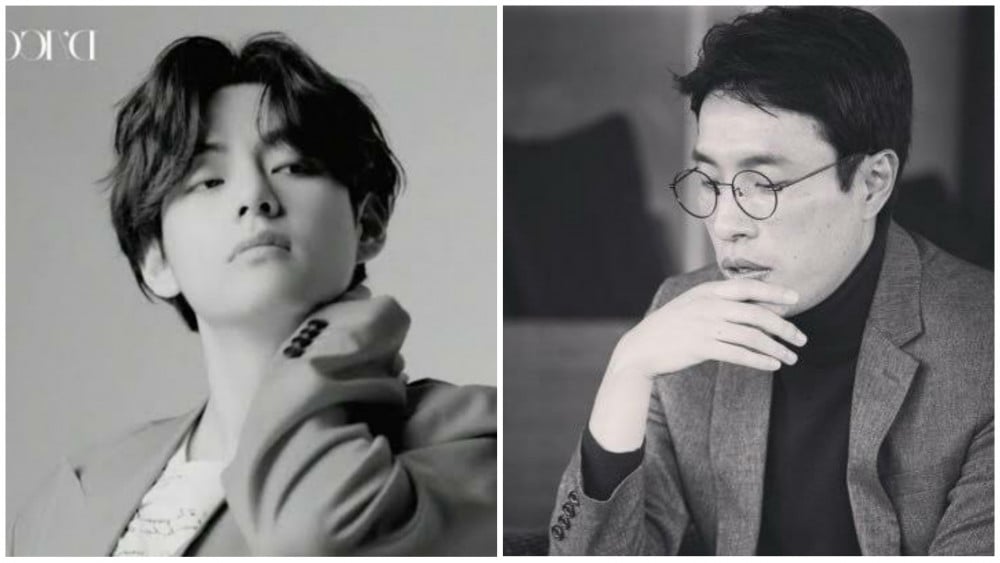 BTS member V has always been a favorite among critics, even gaining attention from Grammy voting committee members. The latest addition to this long list of admirers of V's voice is an acclaimed critic and member of the Selection Committee for Korean Music Awards, Kim Young Dae.

In a detailed review that sheds light upon the individual contributions of the 7 members of BTS to their success, Kim Young Dae talks of V with a great appreciation of his contribution to BTS's musical identity.
The renowned critic starts by expressing his grief and frustration over his inability to hear V's solo song 'Inner Child' from 'Map of the Soul; 7'. 'Inner Child' was originally made by V as a stadium anthem, an experience that can only be complete when the artist and the fans resonate together with the music. With a sense of melancholy that the fans could relate to, he confesses to enjoying this 'Hymn of Youth' and the 'Beautiful confession of V's past' through the headphones.

He goes on to talk about how V is distinguished for his unique individuality, a quality, that can not be quite attributed to other members in BTS's group endeavors. He writes, "BTS's charm is not being remembered with a specific voice, but there is something extraordinary about V's voice nonetheless. His innate tone and tone in itself establish itself as an important musical identity of BTS."

V is the only baritone vocalist in BTS, with the others being tenors and Kim Young Dae acknowledges envying V's pastel baritone, calling it "Low, but not too much, full of volume and texture with crusty clarity and most of all, V has a soulful voice which can not be easily copied."


He further walks us through the different shades of V's voice spread across BTS's discography. He writes, " 'Singularity' is a sensual and captivating song that cannot be heard elsewhere. This unconventional neo-soul song intrigued a new interest in V as a vocalist. V's emotional outcry from 'Epilogue; Young Forever,' a song that can be said to be BTS's identity itself, and fervent voice from 'Save Me' shined in the most important moments of BTS. V's low, stable, yet pure voice becomes an essential element to keep people listening to the music by establishing trust in songs like 'DNA' that have musical narrations."
He confesses to listening to V's solo releases like 'Winter Bear' and 'Scenery' as an attempt to understand the complexity of V's vocals fully and coming to the conclusion that his charms are not limited to his serene vocal or bass tone, but the refined expression of his feelings and sensitivity contribute greatly to them.
He adds to his conclusion in a rather poetic manner, stating, "It is as his voice is performing a movie soundtrack, trying to deliver the emotion of the song calmly."
This is not the first time that critics have been seen massively praising V.
'Blue & Grey,' which was written, composed, and produced by V for BTS's 'BE' album, was praised by critics worldwide and even caught the attention of Lim Hyung Joo, a well-known South Korean operatic pop tenor and Grammy committee voting member. He shared that his favorite song was 'Blue and Grey,' which moves his heart without great criticism or reason and he listens to it on infinite repetition.