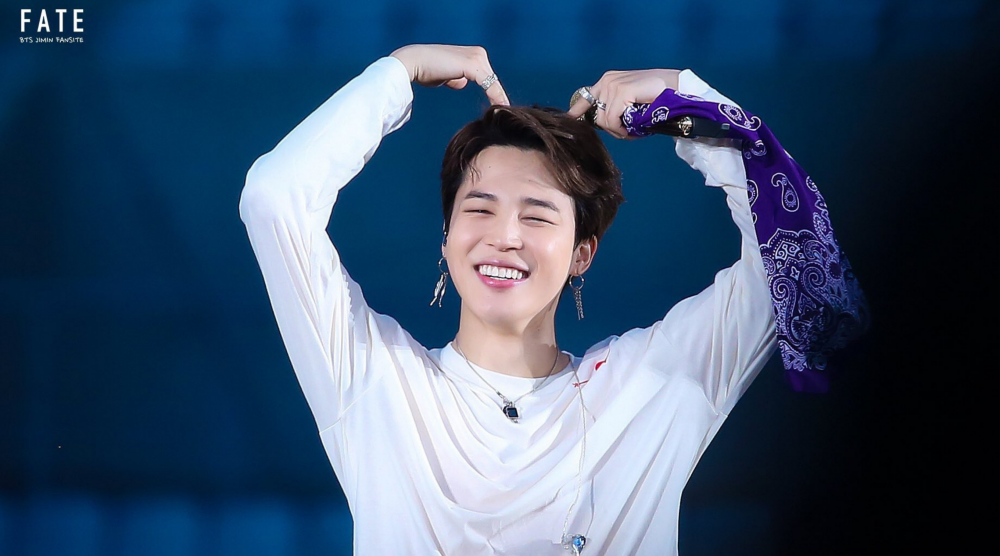 "Angels can recognize an angel's voice."
BTS Jimin drew attention after several videos of babies being drawn to Jimin's angelic voice and found comfort and peace from it have been recently shared on social networking sites.
In one of the videos posted by user @rabiaraouf on Titktok with the caption, "my nephew falling in love with Jimin over and over again," an adorable baby gets amused whenever he sees Jimin's "Dynamite" bridge from its music video and as soon as he hears Jimin's soft and smooth voice. It is apparent from the video that the baby showed no emotions while he watches the video, but his face instantly lit up as soon as he sees Jimin on the screen and hears his voice.
The video has likewise been posted in a Korean online community and some of the netizens' comments are:
"It's amazing how the baby likes Jimin's voice."
"Babies recognize angels."
"Sounds cute, the voice of an angel is."
"Jimin's voice is healing."
"My heart is happy when an angel sees an angel and laughs."
Further, many videos from all over the world have been shared on SNS showing that Jimin's solo song "Serendipity" put the babies to sleep, made them smile, or stopped crying. Jimin's voice is soothing like a lullaby.
Check this thread for videos.
Several years back, there have been numerous posts about the effect of Jimin's solo song "Serendipity" to young kids.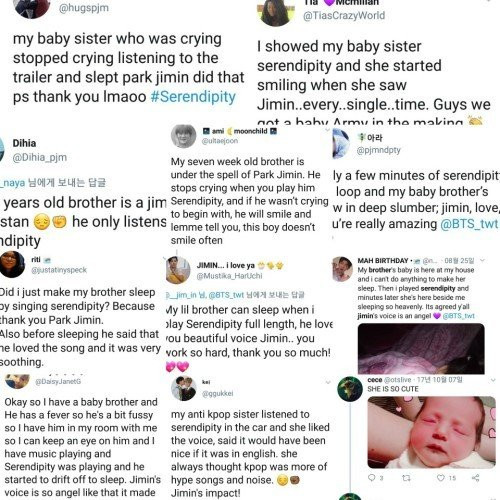 Jimin's fans surely come in all ages. The Jimin Effect proves that a fan doesn't even have to be able to talk to enjoy Jimin's lovely and angelic voice. Jimin's voice is so smooth and calming that it is safe for the young children to listen to all day.
Jimin, on the other hand, is always so fond and thoughtful of young children. He intelligently uses his platform to spread awareness, promote the welfare and advocate for the safety of young children worldwide.
Jimin recently took part in the "Sorry Jungin" campaign in South Korea and became one of the many celebrities who significantly contributed to the global spread of the awareness campaign, seeking justice for a 16-month-old child who died at the hands of her abusive adoptive parents.
Finally, see and appreciate the hereunder thread of various times that Jimin showed his soft spots for kids, whether they be young children whom he worked with or some fans who get the chance to interact with Jimin. In return, these kids have nothing to say but only good things about Jimin.