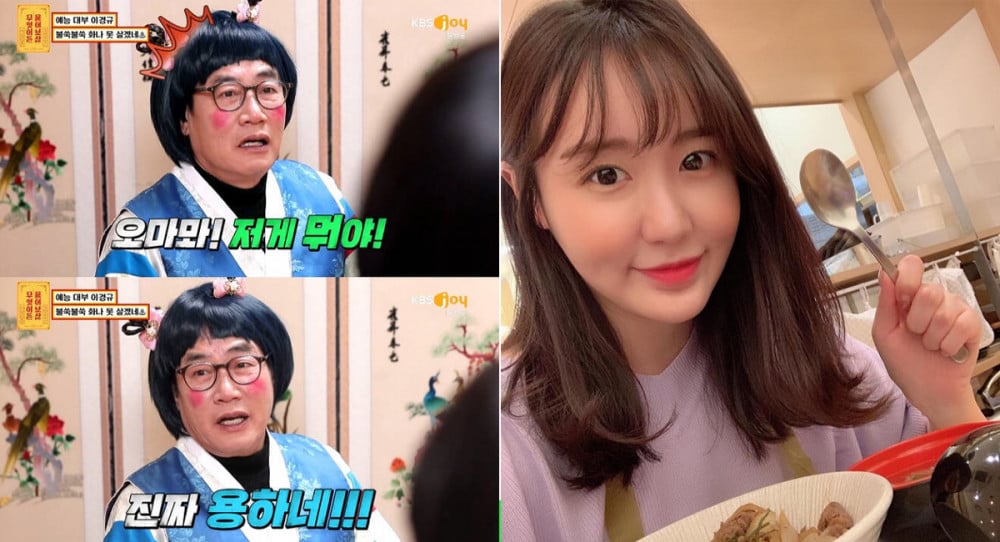 Back on the January 11 broadcast of KBS Joy's 'Ask Us Anything: Fortune Teller', comedian Lee Kyung Kyu visited Lee Soo Geun and Seo Jang Hoon to ask for advice from a pair of renowned fortune tellers.
During this episode, Lee Kyung Kyu drew a fortune telling flag from a pile. The flag showed the image of a bride and groom, and Lee Soo Geun predicted, "You must have good news coming up in your family this year." Lee Kyung Kyu was visibly surprised at this, and commented, "This is a really practiced place."
Seeing Lee Kyung Kyu showing so much surprise, Seo Jang Hoon jokingly said, "It must be Ye Rim getting married!", to which Lee Kyung Kyu chose to remain silent.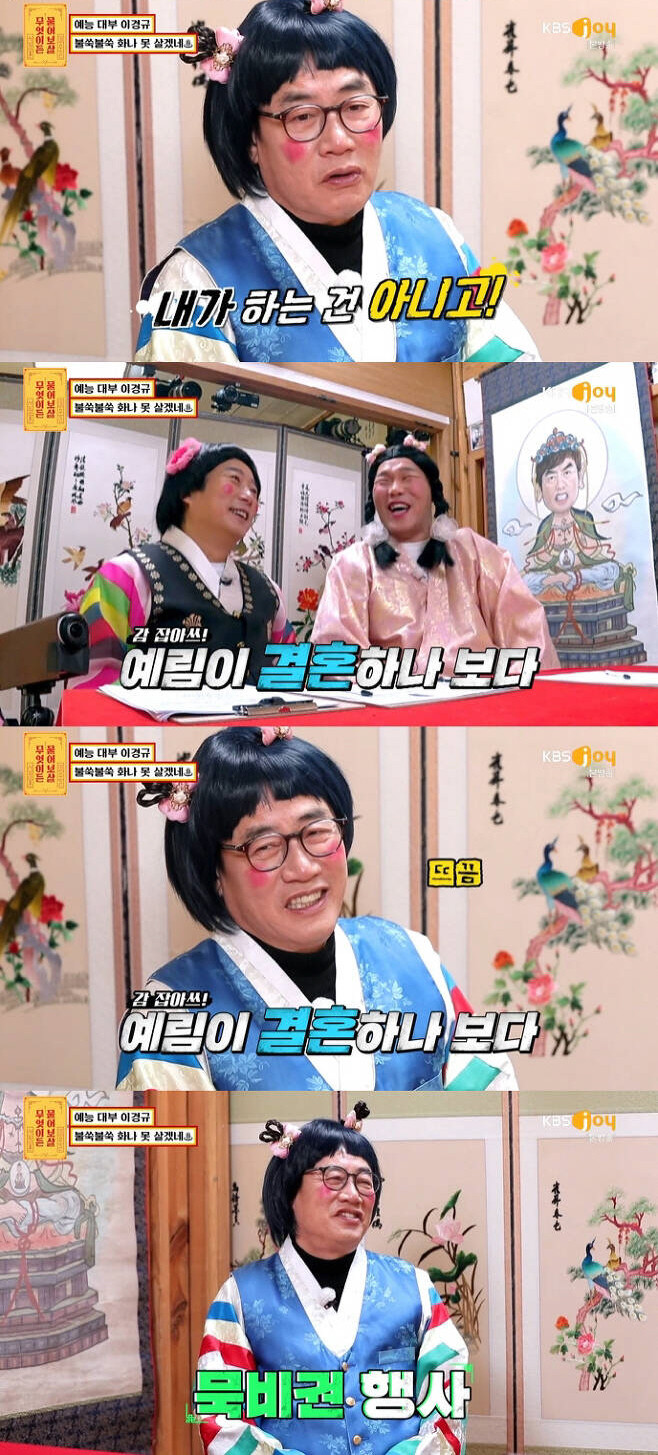 Lee Kyung Kyu's daughter Lee Ye Rim is well-known by the Korean public, as she consistently appeared on TV through programs such as family variety shows, joint CFs with Lee Kyung Kyu, etc during her childhood. After becoming an adult, Lee Ye Rim debuted as an actress, appearing in dramas like 'My ID is Gangnam Beauty' and 'Rookie Historian Goo Hae Ryung'. She has also been in a public relationship with soccer player Kim Young Chan since 2017.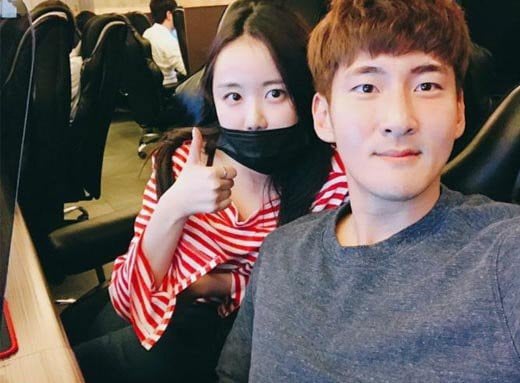 On January 12, Lee Kyung Kyu personally spoke with news outlets over the phone to address his reaction on 'Ask Us Anything: Fortune Teller'. He said, "It's true that my daughter Ye Rim is preparing to get married in the second half of this year. Lee Soo Geun and Seo Jang Hoon really hit the mark. Nothing was planned with them, the fortune was totally real. I had no idea it was going to make news headlines though."
He continued, "My son-in-law-to-be is a great soccer player and he's very honest. I'm very satisfied with him. He's good to me as well." Furthermore, Lee Ye Rim also briefly spoke on the matter by wittily adding, "I suppose if my father says it's happening then it's happening."
Congratulations to the whole family on the good news!