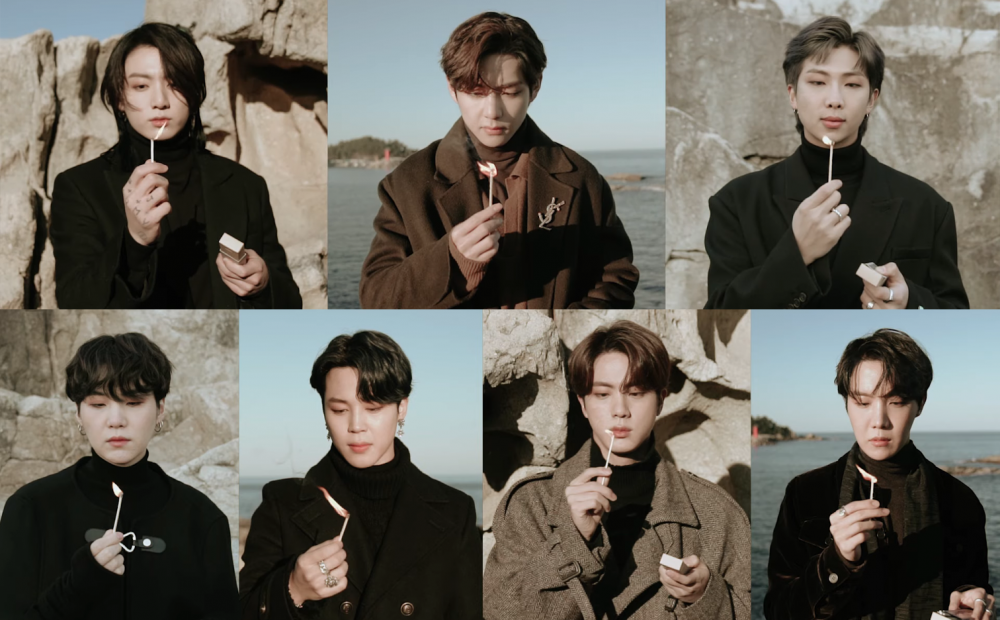 On January 26th, BTS released a teaser video for the 2021 Winter package.
The video clip showed the seven members enjoying the winter snow as they prepare the 2021 winter package for their fans.
Many fans noticed the film location being at the Jumunjin Beach, where BTS's "Spring Day" music video was filmed as well as the acclaimed drama 'Goblin' was filmed.
As soon as the teaser video was released, fans took it to social media such as Twitter to share their excitement as they shared various captured content from the clip. Some even used their talents to edit the BTS winter package teaser with the 'Goblin' introduction clip.
Quickly, the keywords 'winter package' and 'BTS' trended worldwide, and the web has been filled with photos of the seven-member K-pop act.