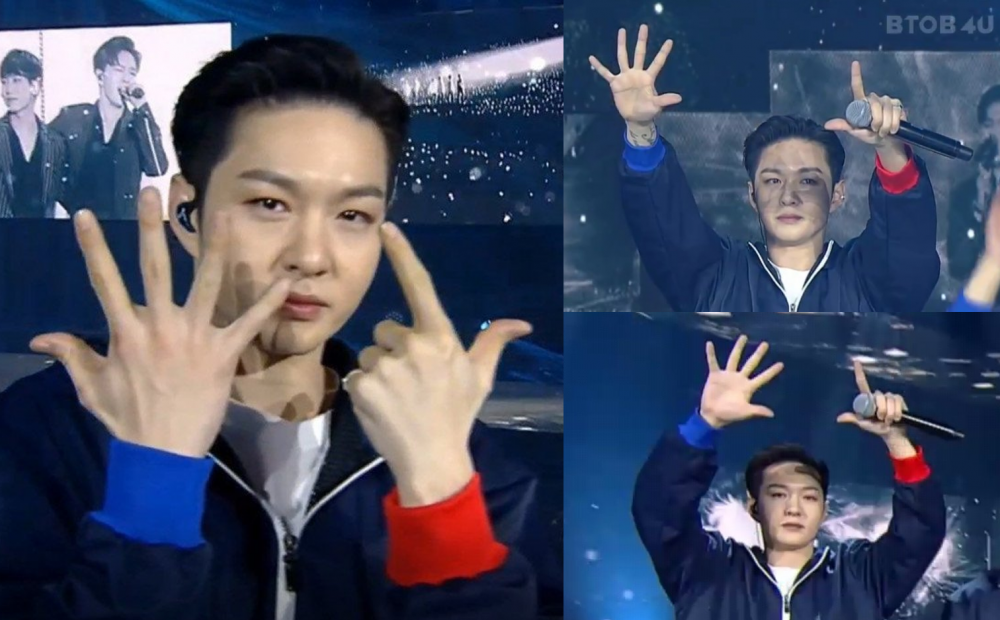 BTOB's Changsub has posted an explanation on his social media following the controversy over the gesture he made during the group's online concert recently.
On January 25th, Changsub posted a length writing on his Instagram explaining why he had lifted up seven fingers during the group's online concert. He wrote, "The emotions and many thoughts that I had been oppressing and pushing down had burst out once the music for 'Out Concert' began playing."
He continued to write, "It was a gesture from the heart expressing, 'Let us all not forget 'us' from that time but to engrave our hearts forever. I hope this heart is not distorted."
He concluded his message by saying, "I hope that we are remembered in my heart and everyone else's heart. I will grow into a better artist and a better person as BTOB and as Lee Chang Sub. I want to thank Melody (BTOB's fandom), who has always trusted in us and walked with us. I love you."
Fans who have read Changsub's letter expressed their hearts as well, leaving comments such as "Thank you for leaving these words for us," "Thank you, we will be by your side forever," and "Thank you for saying these words at least."
Meanwhile, Changsub was embroiled in a controversy as many netizens were uncomfortable when seeing him putting up seven fingers during the concert in support of the seven members of BTOB while member Ilhoon had left the group over a drug controversy.