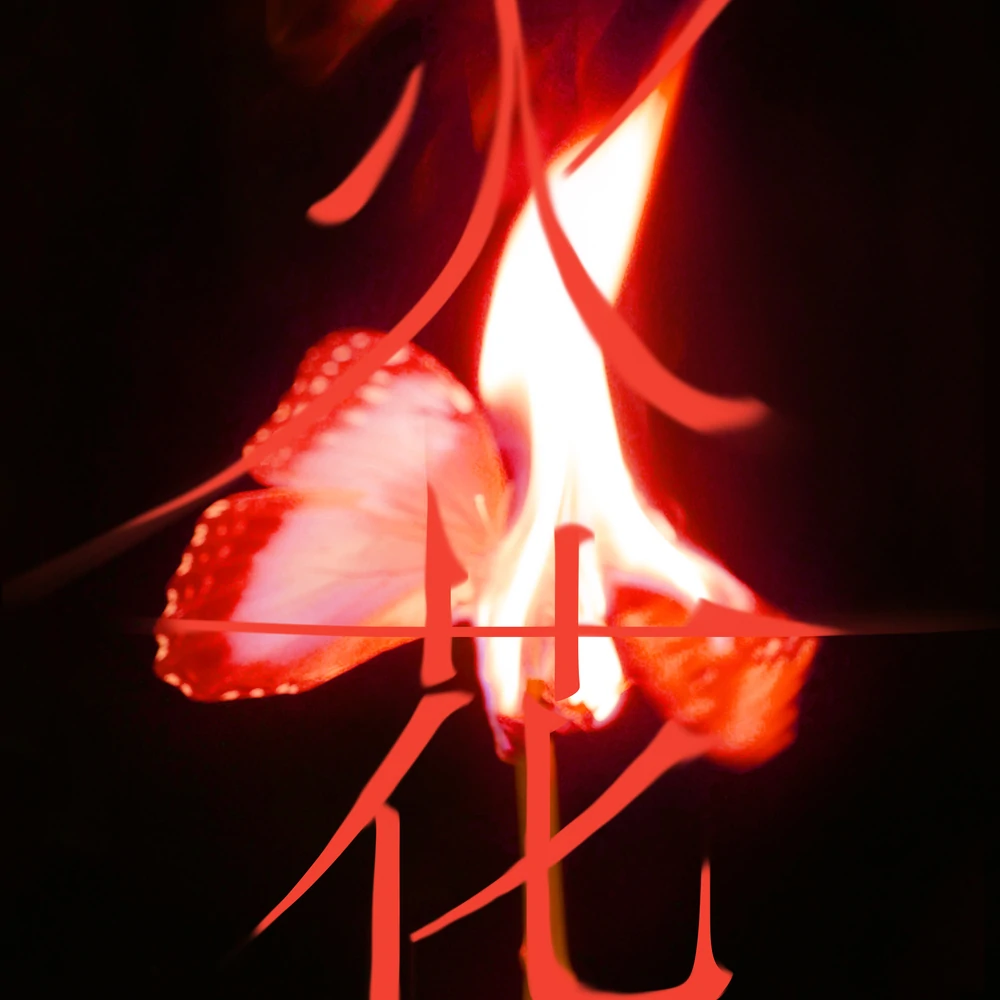 [This review reflects the opinions of the author and not necessarily those of allkpop.]
Track List:
1. HANN (Alone in winter)
2. HWAA
3. MOON
4. Where is love
5. LOST
6. DAHLIA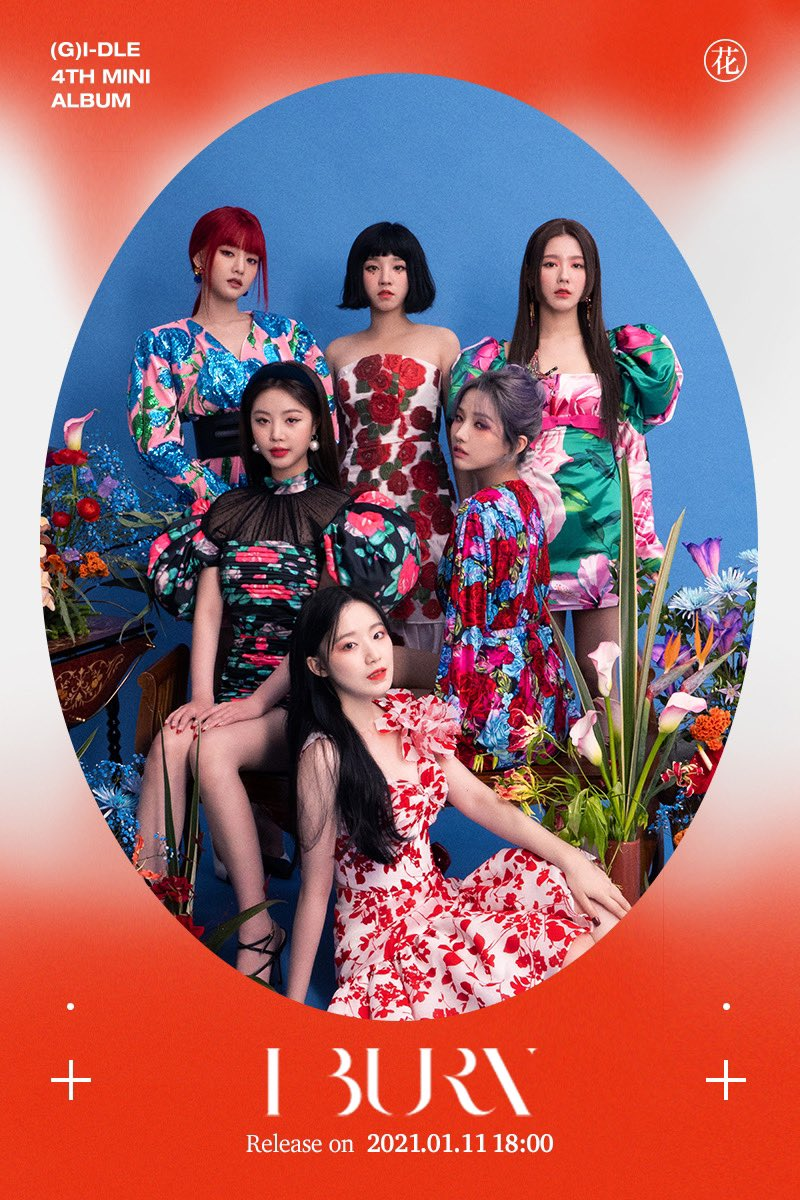 The talented ladies of (G)I-DLE have returned with their fourth mini-album to date: I burn. This album boasts 6 new tracks of varying sound that was an absolute pleasure to review. Let's get into it!
"HANN (Alone in winter)" is the song's introductory track. Eerie, haunting, and mysterious, the song is dramatic and captivating. (G)I-DLE has delivered well on their vocals, and the song sets the stage for the rest of the album very well. "HWAA" is the group's title track and is a high-intensity tropical house sound. The vocals just before the chorus really help to punctuate the song's progression and is overall a great title. "HWAA" maybe some of the most challenging work from the group thus far.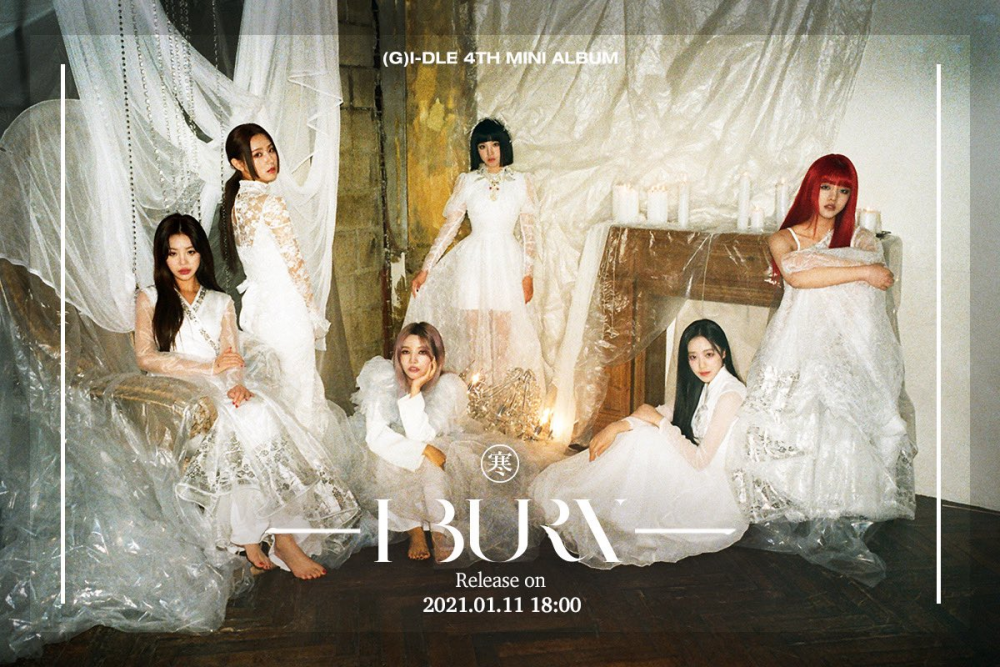 My least favorite track on the album is next: "MOON." The song is wispy, and the vocals are lovely on a mid-tempo pop beat, but the song doesn't seem to capture my attention like the first two tracks did. Even though it's not my favorite, I can't say the song offended me in any way beyond the way the words were drawn out in the chorus.
"Where is love" has been a common question asked by K-Pop groups in 2021. A nice showcase of upbeat, bouncy, and funky disco mixed with EDM gives the song's progression a nice feel. The focal point of "Where is love" is, without a doubt, its powerful rap performance.
"LOST" has a bit of nostalgic flair to it, but the song is a bit stagnant in tempo. Overall, I'm a fan of (G)I-DLE's singing style, and their soft and wispy vocals really make this particular song work. Ending with "DAHLIA," the album comes to a close, with this song being my favorite song on the release. Though I'm not certain what it means for love to be 'dahlia,' the overall sound is lovely, and the delivery is out of this world.

MV REVIEW
The MV for "HWAA" by (G)I-DLE) starts with a snowy scene and a huge tree. The song and MV are very literally related, but the MV's strong point is the insane visuals and captivating performance. Additionally, outfits were extravagant, and makeup was on point. There's incredible attention to detail in this MV that's hypnotizingly enjoyable to consume. It seems that there is a real level of intensity to the MV that's unique and gorgeous. I can't really find anything negative about this MV. Overall, its storytelling ability is really attention-grabbing.
MV SCORE:
MV Relevance…..10
MV Production…..10
MV Concept……..9
MV Score: 9.67
ALBUM SCORE:
Album Production…...8
Album Concept……...8
Tracklisting…………...8
Album Score: 8.0
Overall: 8.83