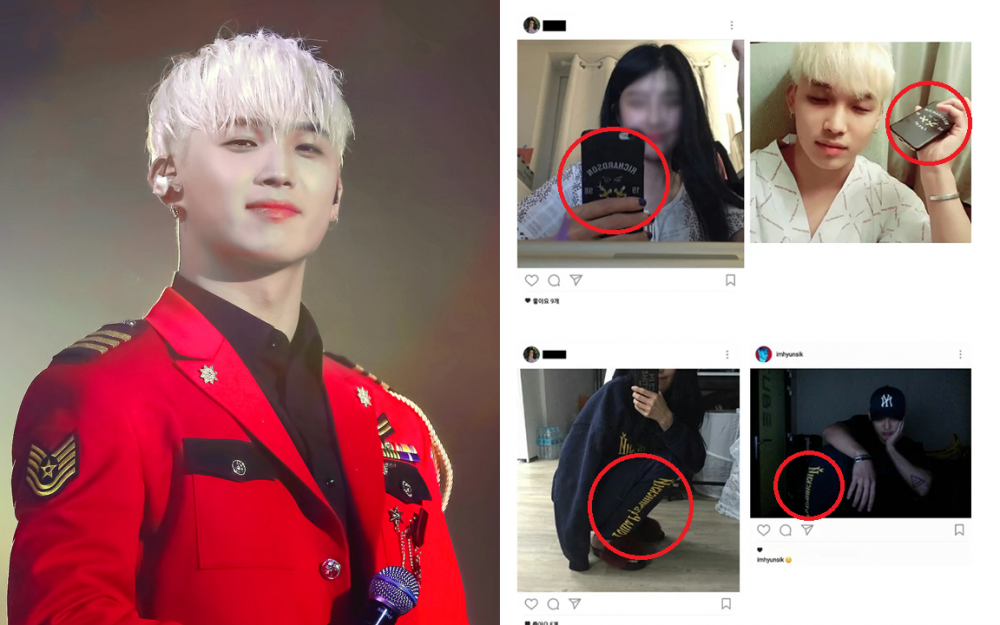 With the recent controversy over another BTOB member, a different controversy with another member from years back is gaining attention once again.
A few days ago, it was reported that member Ilhoon was being investigated on charges of smoking marijuana for the past five years. Since then, BTOB has become the center of discussion as many netizens continue to mention the boy group's name.
One netizen posted on an online community a series of photos of a social media account belonging to Hyunsik's alleged girlfriend. The netizen claimed that Hyunsik was following an account that also followed him back. The netizen also uploaded various photos of instances in which the female had items that Hyunsik also owned.

The photos included some evidence to the speculation that Hyunsik was dating. The netizen claimed that Hyunsik was actually having a "lovestagram" in which he openly showed photos that match his girlfriend's to express his affection towards her subtly. In the photo where Ilhoon is holding a Lobster roll, he even captioned the photo, "Lobstergram."
The netizen who made the post revealed that there was one photo in which Hyunsik took a photo with a female claiming to be BTOB's stylist and that stylist was speculated to be Hyunsik's girlfriend.
Other netizens flocked to the online community to discuss the photos as some claimed that this controversy was from over three years ago. Still, netizens left comments mentioning the recent controversy saying, "This post is just bringing old news because of Ilhoon's recent controversy," "It's okay if he's dating. It's been almost ten years since their debut," "They've already broken up lolol, how old is this post?," "Is there a BTOB fan who doesn't already know this?," "BTOB has no other controversies. They're all so clean, so the only bad thing they can find was this controversy from four years ago," "Wasn't this controversy proven wrong years back?" and "This won't make much impact, it'll be forgotten by next week."