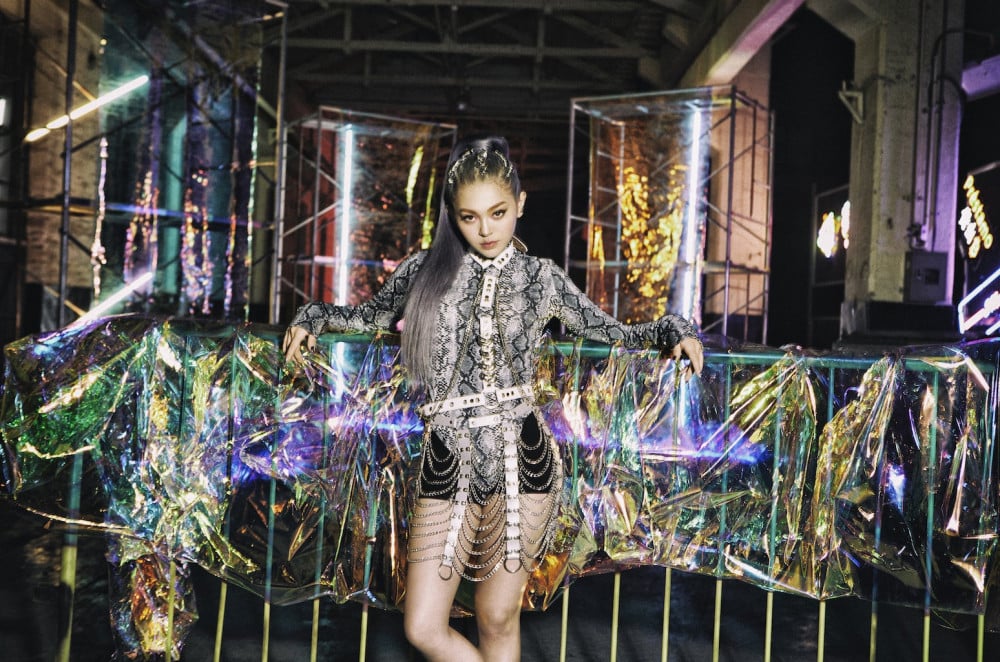 Solo artists are oftentimes veteran idols that have broken away from well-established groups for their individual promotions, but there also exists a number of idols that have been soloists all along! With so many artists, it's hard to figure out just how many soloists there are! allkpop has compiled some of the best individual performances from the Simply K-Pop stage so you can put your knowledge to the test. From indie artists to well-known idols, let's see how many of these solo idols, you know! Warning: some of this is going to be hard!
10. KANTO
Kanto (칸토) is a soloist and rapper under Brand New Music. He debuted in 2013, but few actually know of him and his great music. The songs featured in this spotlight performance are "Favorite" and "No More Love." Both songs reflect two different stages of love.



9. Hong Eunki
Eunki was formerly part of the project group RAINZ, but has since made his debut as a soloist in 2019. Eunki has a signature vocal style that is smooth and pleasant to listen to! Eunki has a lot of musical range and can go from dreamy to trap in the blink of an eye.
8. Lee Junyoung
Some veteran K-Pop fans can recall with Jun joined U-Kiss as the group's youngest additional member. Like Eunki, Jun also had his solo debut in 2019. Jun showcases a mature style with an equally mature track in his spotlight performance!
7. Kei (Kim Jiyeon)
Kei or Kim Jiyeon is the main vocalist of LOVELYZ. When not under her role in LOVELYZ, she goes by her real name and croons with her sweet signature vocals. Kei is talented beyond belief and a rising soloist to keep an eye on as the industry evolves.
6. SEJEONG
Sejeong may be known to some as an actress, but this Jellyfish Entertainment idol is much more than that! Sejeong was formerly a member of I.O.I and is a member of the girl group gugudan. She even is in the sub-unit, SEMINA! Still, Sejeong manages to make time for solo promotions that are deep in meaning and inspiring to listen to. Her sweet, wispy voice is to die for.

5. ZELO
ZELO was formerly a hugely popular member of B.A.P, but since then has debuted as a soloist and independent rapper. He made his official debut as a soloist in 2019 and showcases a fun and modern approach to hip hop. Both songs in this spotlight performance highlight ZELO's charisma really well!
4. Kim Donghan
Kim Donghan is a member of WEi, as well as a former member of the project group, JBJ. However, this OUI Entertainment artist has become a soloist as of 2018! Donghan's on-stage energy is unrivaled, and he has no problem captivating a crowd. If you don't believe, watch his performance for yourself!

3. Han Seungwoo
A recent soloist, Han Seungwoo of VICTON, is now promoting his newest mini-album, FAME, as of this year. Formerly of the project group, X1, Seungwoo showcases his signature versatility through his performances of "Reply" and "Sacrifice." His visuals aren't bad, either!
2. Kang Daniel
This one is your freebie! Most folks know who Kang Daniel is due to either his past relationship with TWICE Jihyo or as the most popular member of Wanna One. Kang Daniel debuted as a soloist in 2019, but has since released a lot of music with features from several other notable artists.
1. AleXa
AleXa is one of K-Pop's most powerful soloists. With a deeply intense gaze and strong on-stage presence, ZB Label's AleXa is a surefire way to get into female solo acts if you aren't already obsessed. Her performance for her song "Revolution" is particularly striking.
Let us know in the comments how many of these solo artists you know and which performance of these was your favorite!

[Disclosure: This article is sponsored by Arirang.]