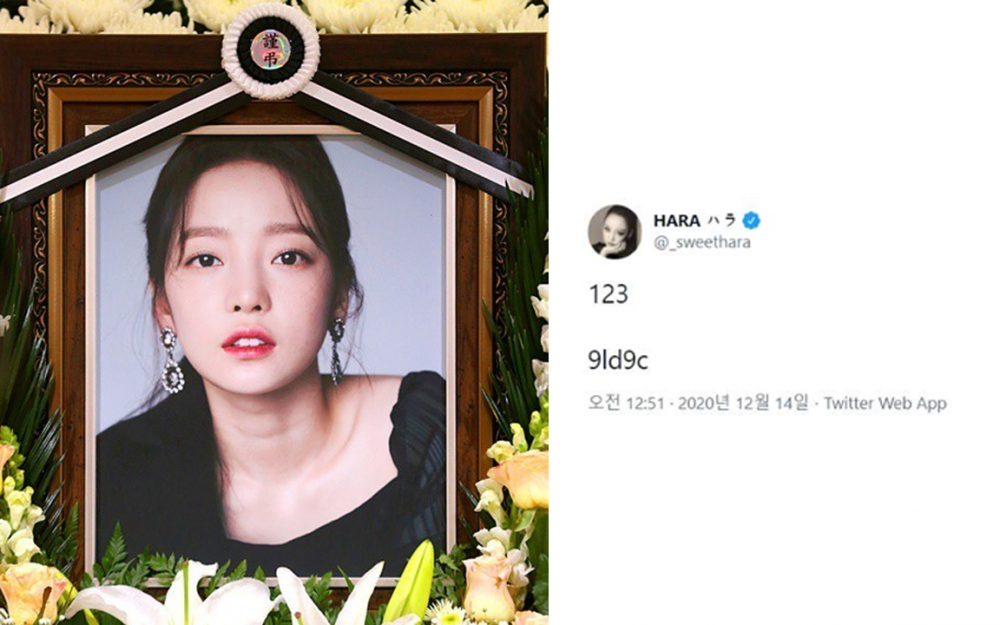 The late Goo Hara's Twitter account was suspected of being hacked.
On December 14th, a mysterious message "123 9ld9c" was posted on Hara's Twitter.

The tweet was made at 12:51 AM KST as fans expressed their bewilderment and speculated the account was hacked. Unlike Twitter, Hara's Instagram account has been converted into a memorial account where fans can visit to commemorate the late artist.
Meanwhile, the late Hara debuted as a member of the girl group KARA in 2008. She received much love and attention by releasing many hit songs with the group.
Hara continued her music career as a solo artist after KARA disbanded. She tragically passed away in November of 2019.