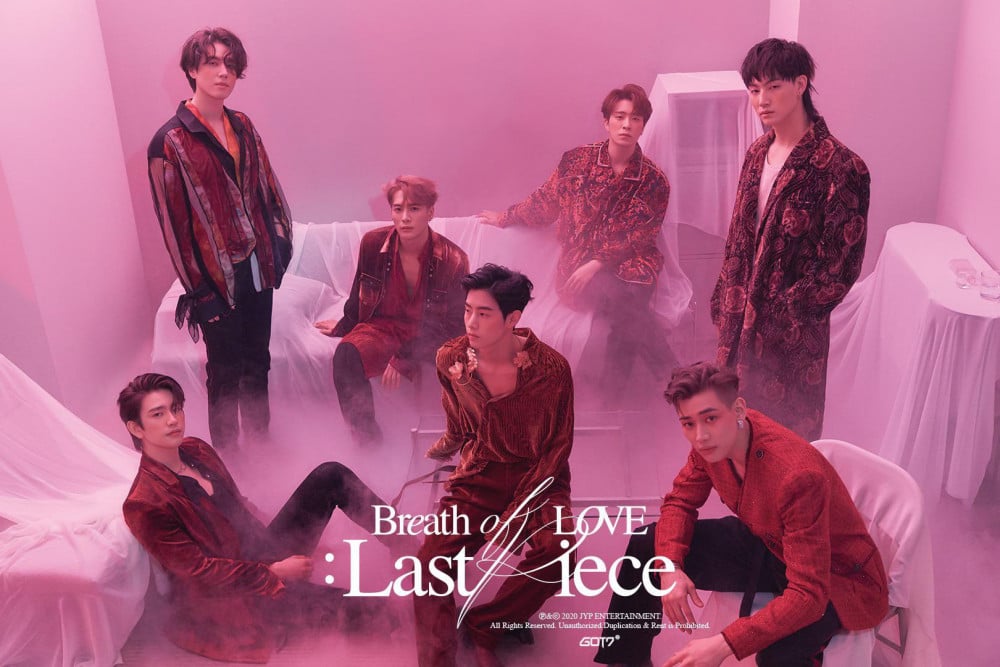 November 30th marked the comeback of GOT7 with their full album Breath of Love: Last Piece. The album is a self-composed love poetry to the fans who are the most important piece of GOT7. The album was preceded by a pre-release titled 'Breath' a week prior.

Even just before the comeback, it was apparent that Ahgases were disappointed and upset with JYPE and GOT7's managing division, Division 2. There was almost no promotion given to GOT7's comeback as well as no MV teaser, which is usually the norm in Kpop.

A few days ago, GOT7 had also gone viral among Korean netizens due to international fans having to learn Korean as the company did not provide subtitles for the majority of the posts and contents featuring GOT7.

Despite the long-awaited comeback of the septet, the official Instagram account failed to post anything about the comeback and thereby failed to promote GOT7 on one of the most influential platforms.

Now, few hours after the comeback, fans have begun to notice that the album is said to release on December 2 on iTunes in various countries. This has rightly angered the fans. Upon contacting iTunes, the fans were told that this blunder in the album's release date is out of iTunes's control and can only be fixed by the company.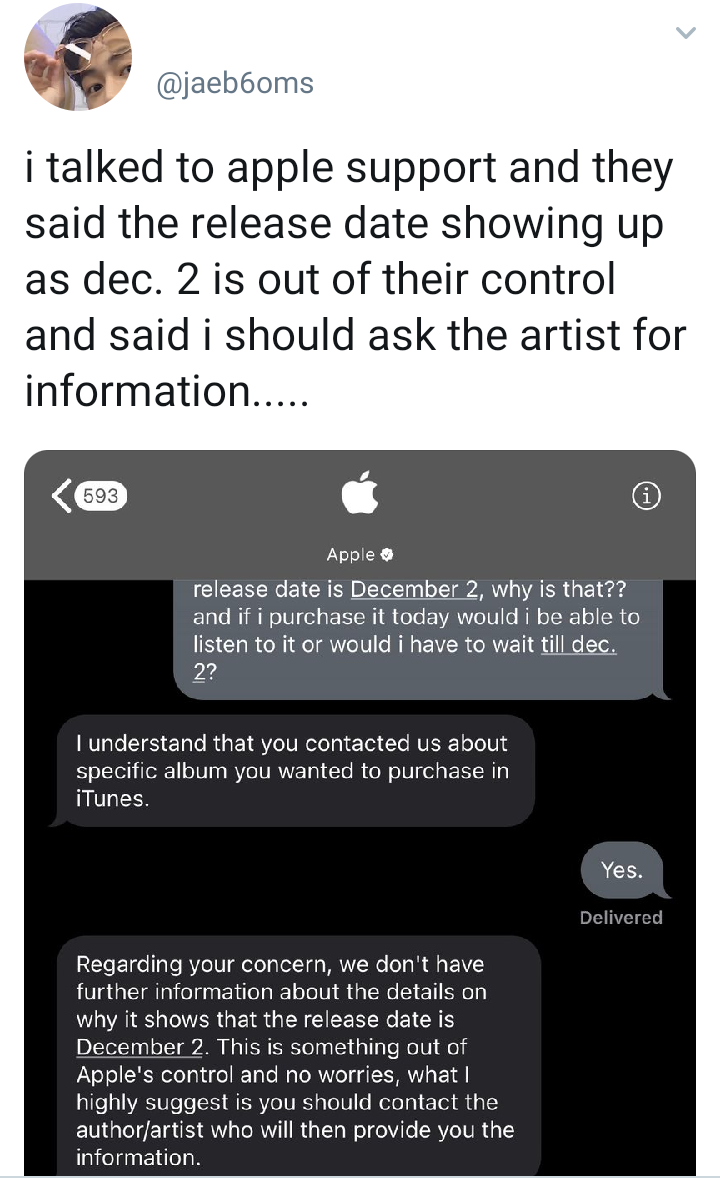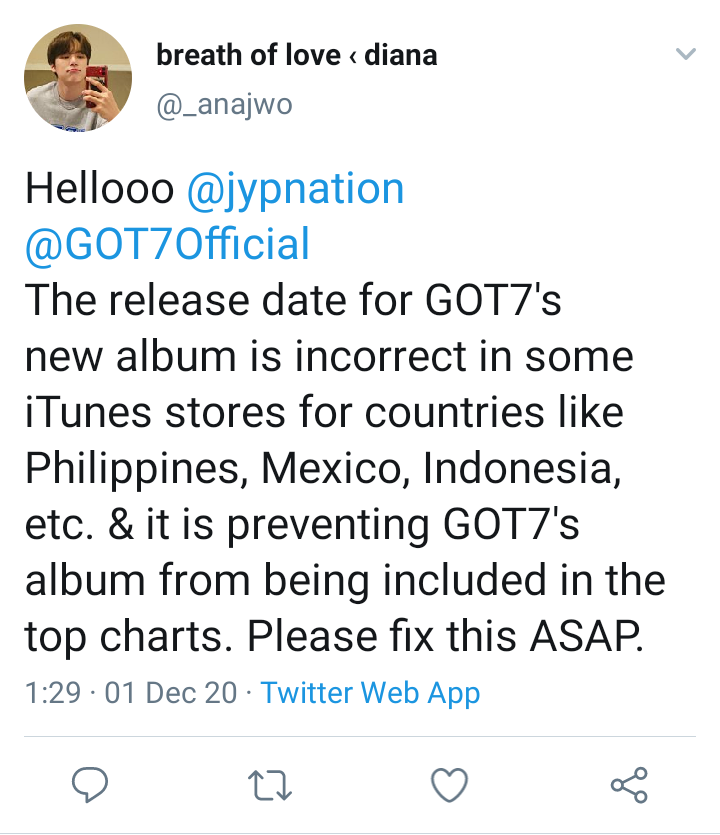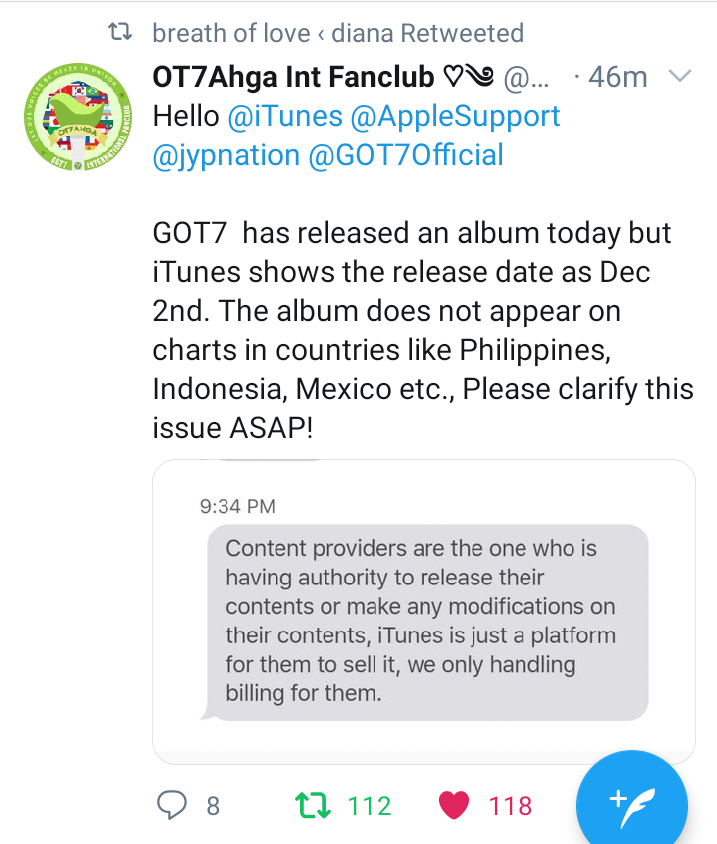 Fans are also upset at the company due to the unavailability of JYPE to restock GOT7's album, which has quickly gone out of stock because of which the fans couldn't buy the albums despite wanting to. GOT7's fans are also disappointed due to the company's lack of effort to print and restock more albums despite knowing the purchasing power of GOT7's fandom.

Ahgase has been asking JYPE for proper promotions, subtitles, US links, creative freedom and equal treatment for GOT7 for quite some time but JYPE has yet to respond to the fans.

Despite the lack of promotions, GOT7 has created history by becoming the only JYPE group to ever chart in the Top 5 of US iTunes with their latest album as well as the 4th KPop group and 2nd boy group to have reached #1 in iTunes songs chart as well as in iTunes albums chart. At the time of this article, GOT7 is #1 in Genie charts, #1 in iTunes of 15 countries, and #1 on Worldwide trending Music Videos.