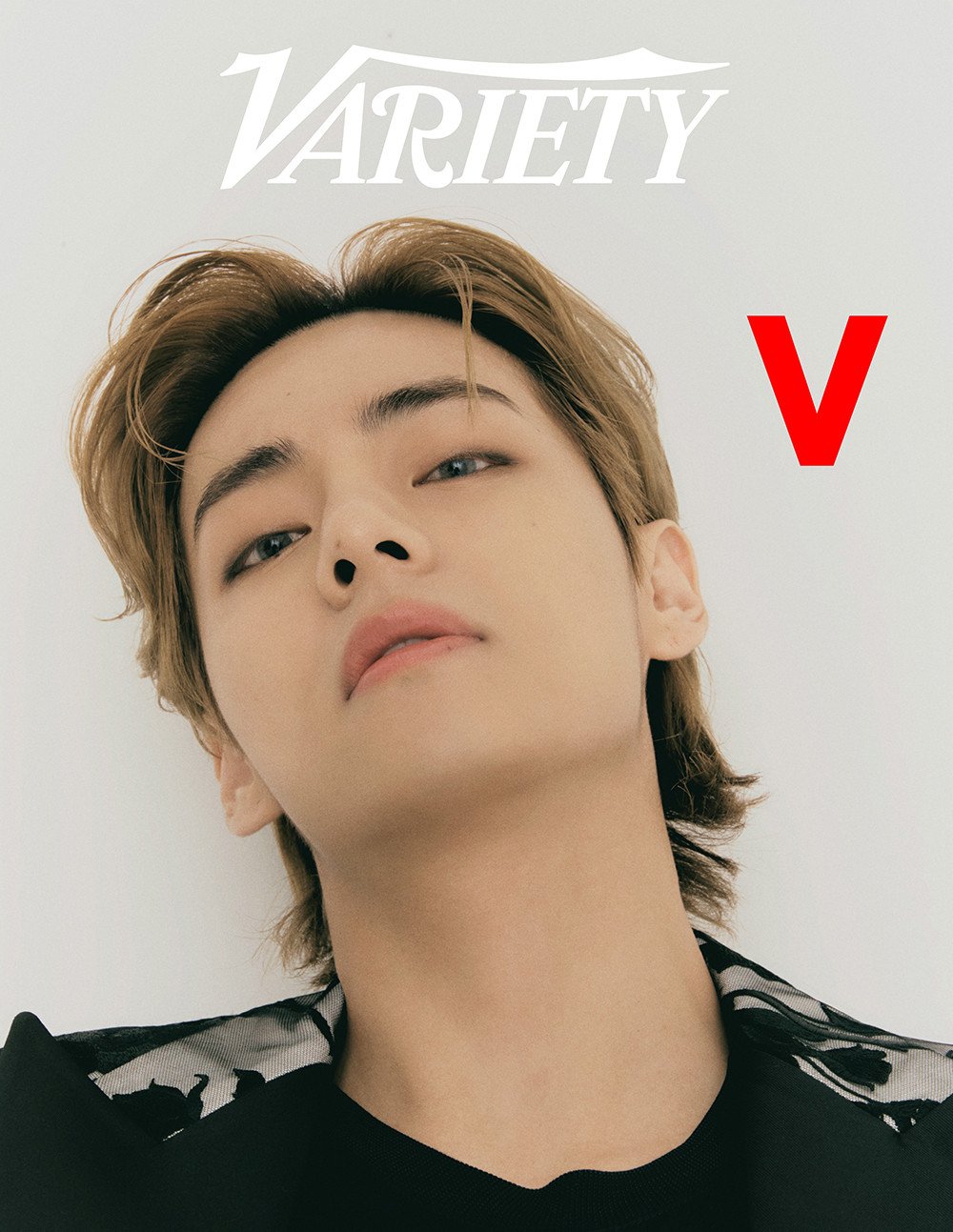 The much-teased cover profile of BTS by the renowned media outlet: Variety was finally unveiled on Wednesday (Sept 30). With multiple covers and an article targeted specifically for Grammy voters, Variety brought their A-game to the table and created quite a stir on social media.
In particular, member V who is widely known as the "National Visual" of South Korea stunned all with a close-up picture of his face and to no surprise, the social media flooded with praise for the star.
The solo cover of V shared by the media as well as the ones reposted by multiple news and chart-based accounts on Twitter was flooded with inquiries about the heartthrob as well as disbelief over his mesmerizing visual.
While the saga of V capturing the hearts of non-fans has become an almost everyday occurrence, fans could not help but gush about how effortlessly he attracts new fans into the fandom proving his title as the "Stan Attractor" of the group. In addition, many were also pleasantly surprised to know that several non-fans already knew V by his name thanks to the countless amount of times he has gone viral.
Moreover, the BTS ARMY was also quite pleased as one of the biggest questions among the fans was finally answered.
To the unversed, in mid-August, V shared a mirror selfie of him in a dashing suit. While the tweet went on to break some major records on Twitter, the question of what V was dressing up for remained a mystery. In the usual ARMY fashion, there was a new theory every day. The majority of the fans were convinced that it was for his first-ever mixtape while others theorized based on the patterns of the suit that it was for a performance of "Blood Sweat and Tears" on the Jimmy Fallon Show. Regardless of the fact that not many guessed correctly, fans were left gasping for air as V stunned with his striking visuals on the magazine cover.
With the Variety issue, V has not only once againproven his position as the "official fan recruiter" of BTS but also that he has become a household name across the globe thanks to his undeniable charisma as a singer, performer and his unrivaled visuals.