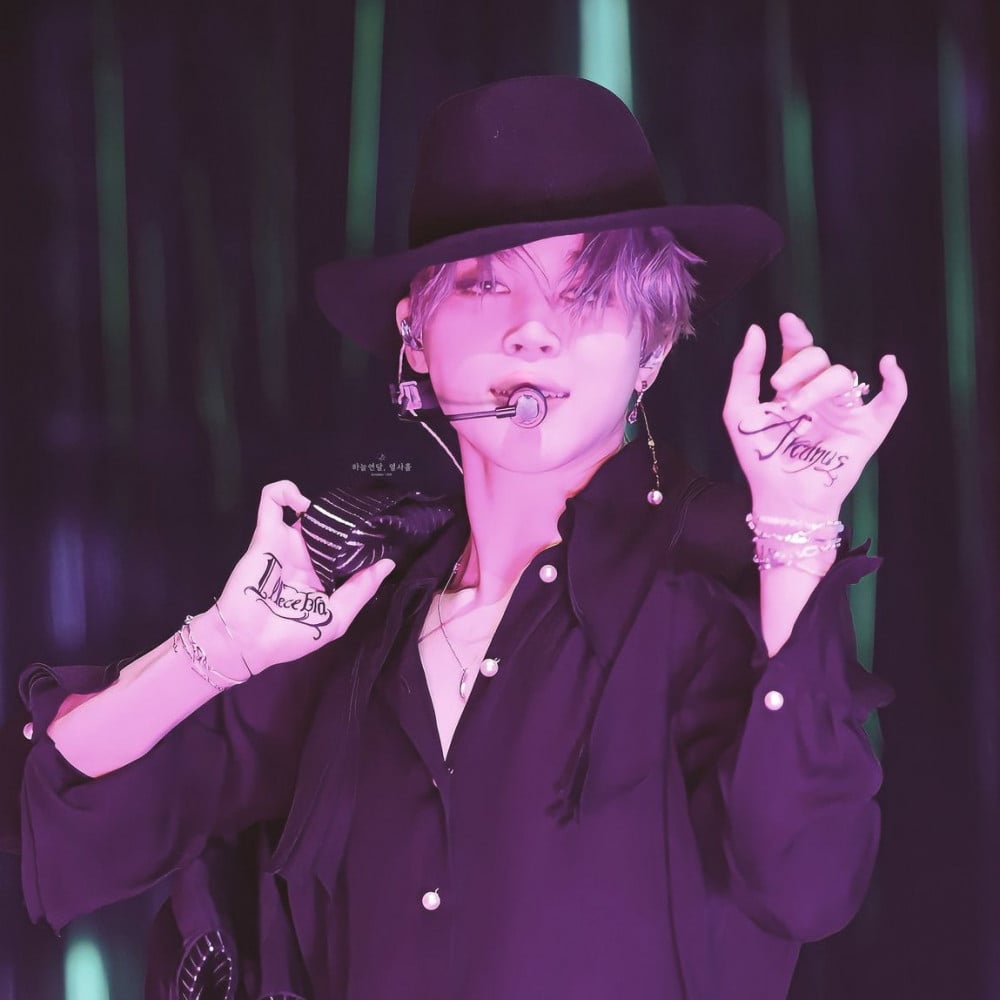 BTS Jimin once again proved his SNS power as he heated up public forums and swept the fans away with a stunning photo of the"Filter" stage from BTS's online concert, MOTS ON:E.
On October 23, BTS announced on its official Twitter that it has posted on its official Facebook the Map of the Soul ON:E Photo Sketch.
Among these photos, one, in particular, caught the attention of the netizens. A post about Jimin's photo immediately trended at #6 under the "Hot" posts category in a popular Korean public forum.
The photo was captured during Jimin's solo stage for "Filter" on the second day of the MOTS ON:E concert. Jimin was wearing an all-black outfit, which he later on changed into an iconic purple suit. The photo perfectly captured Jimin while dancing gracefully and made it appear as if it was meant to be a still shot. It shows his gorgeous dance lines and stunning facial expressions during the performance.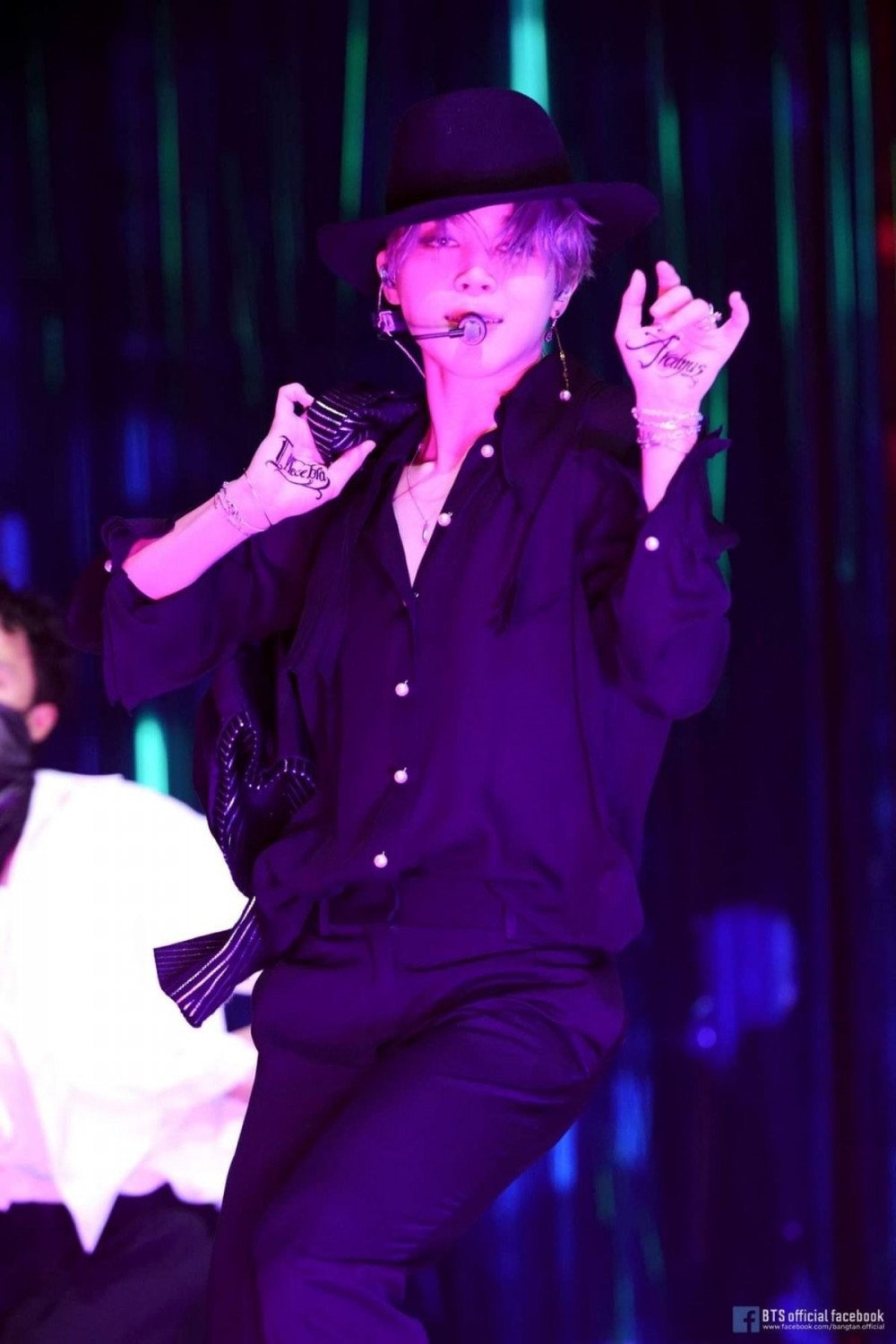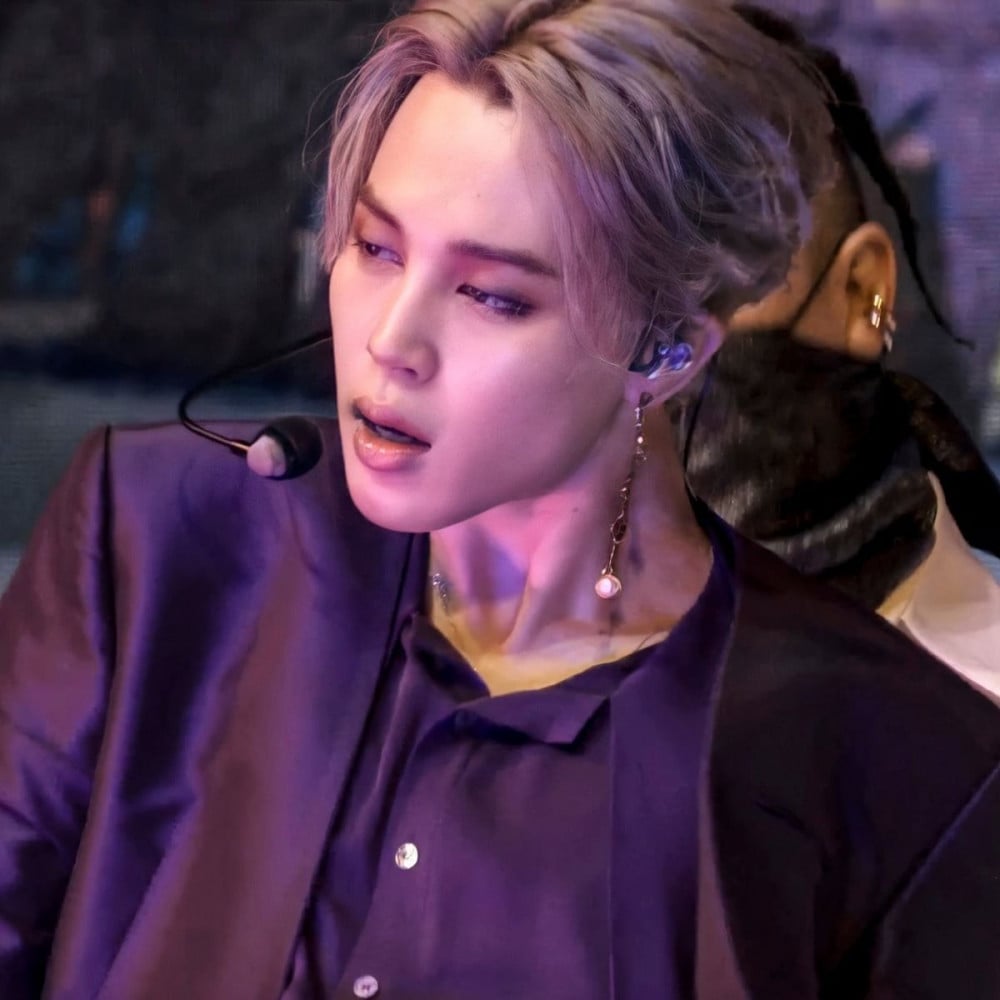 The photo is even made more beautiful as it clearly shows Jimin's artistic and exquisite hand markings of Latin words Illecebra and Arcanus, meaning temptation and mysterious, respectively.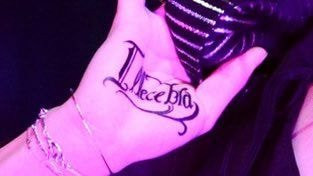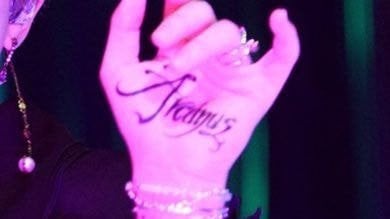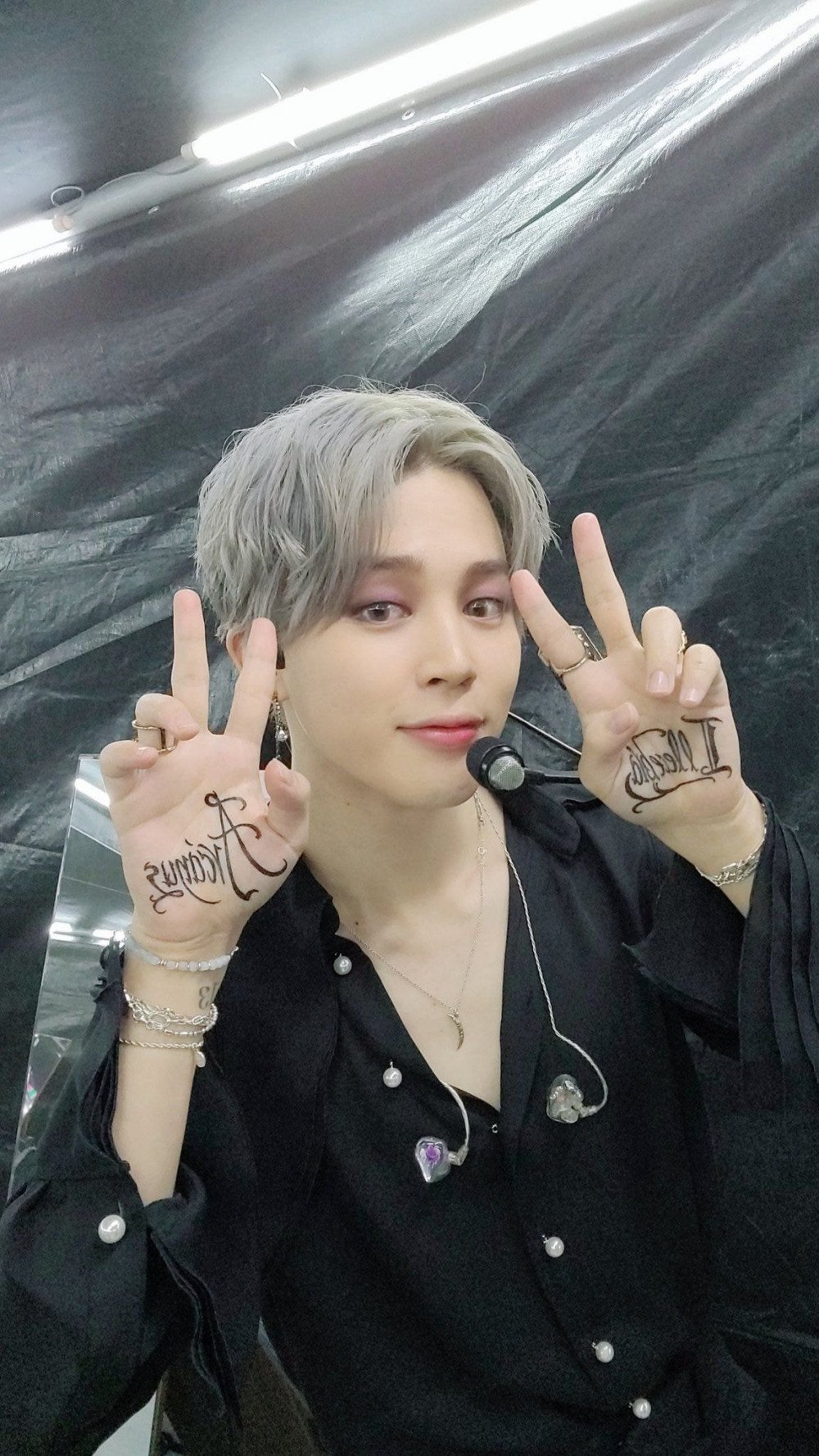 Some of the comments from the captivated netizens are:
"It's like a movie still cut. It came out very attractive."
"Jimin is flirting with me again."
"Visuals, facial expression, gesture, outfit, perfect without missing anything."
"Jimin's eyes on stage are dreamy, hazy, sexy, and fascinating. Really born celebrity, a complete work of art Jimin."
"An original craftsman, but the real filter lyrics were perfectly portrayed on stage."
"I don't like men with makeup, but this one's got real taste. Especially when you look at it with that song, it's so attractive, and it goes well with makeup."
In other news, "Filter" continued to receive love from the public and dominates charts and music platforms. It has surpassed 94 million streams on Spotify, the world's largest music streaming platform on October 23, and remained to be the highest streamed Korean solo song in 2020 on said platform.
"Filter" also remained the BTS solo with the highest Gaon digital points of 215,577,762 and had the highest index gain in all solo tracks. Filter ranked 8th on Gaon Digital Index Chart while Jimin's self-produced song "Friends" ranked 7th.
Lastly, "Filter" ranked 16th most popular BTS song on Youtube globally for the past 28 days, and it is the only solo song which is included among top 20 BTS's songs on said platform.
Jimin's extraordinary live performance of "Filter" undoubtedly attracted more interests inthe song. During his live broadcast on October 20, Jimin described the "Filter" stage as ambitious and he prepared so hard for it. The amount of hard work Jimin has put into it was shown from how good the performances were. In response, it received great reviews from both fans and non-fans, including experts, producers, famous video reactors, and vocal coaches.