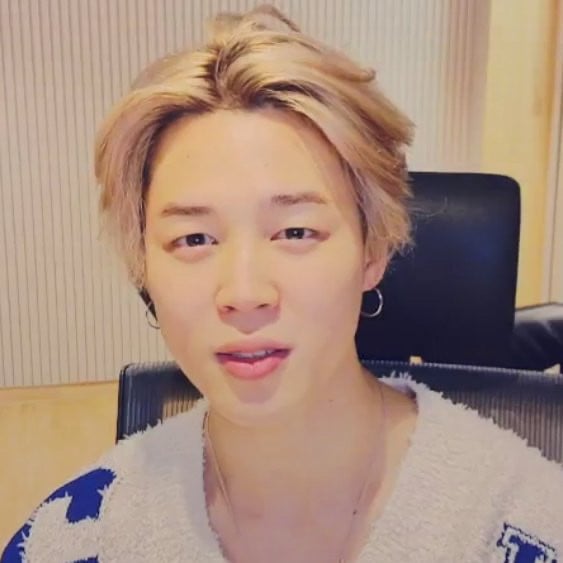 BTS Jimin always keeps his promises. On October 13th, his birthday, he told the fans that he will meet them soon in the Vlive app. The fans waited patiently and he finally did a live broadcast on October 20 and the fans immediately rejoiced.
During the first few minutes of his live broadcast, keyword "JIMIN LIVE" trended on Twitter worldwide as the fans were full of excitement and joy to see Jimin in the Vlive app. The live moment with Jimin was short and sweet. Jimin's broadcast ended with more than 9 million viewers and 485 million hearts.
Jimin did not go to Vlive just to communicate with fans because he also set some records again. He set a new record for the most number of users viewing simultaneously. His live had exceeded 3.3M views in 7 minutes, 4.19M in 9 minutes, 6.2M in 18 minutes and more than 9M viewers in 32 minutes.
Jimin gave updates as to his well-being and talked about the ongoing preparations for their upcoming album.

He also discussed about the recently concludedMOTS ON:E concert. Jimin mentioned that his much anticipated solo performance of "Filter" is cool and he had prepared hard for it.

It was sweet and fun when he showed his phone and said 10:13 which was the current time and also refers to his birthday October 13th. The fans giggled seeing his Mickey Mouse-themed lockscreen.
Jimin also thanked the ARMYs for their birthday wishes and informed them that he saw and acknowledged all the events the fans have prepared for him. Further, he apologized for not coming earlier due to their schedule.
Immediately after his vlive, Jimin's live broadcast trended No. 1 on Vlive Daily Chart and No. 1 on Vlive Weekly Chart and No. 3 on Vlive Monthly Chart. All these prove Jimin's unmatched power and impact. Top Idol Jimin can achieve these with a 30-minute long live broadcast.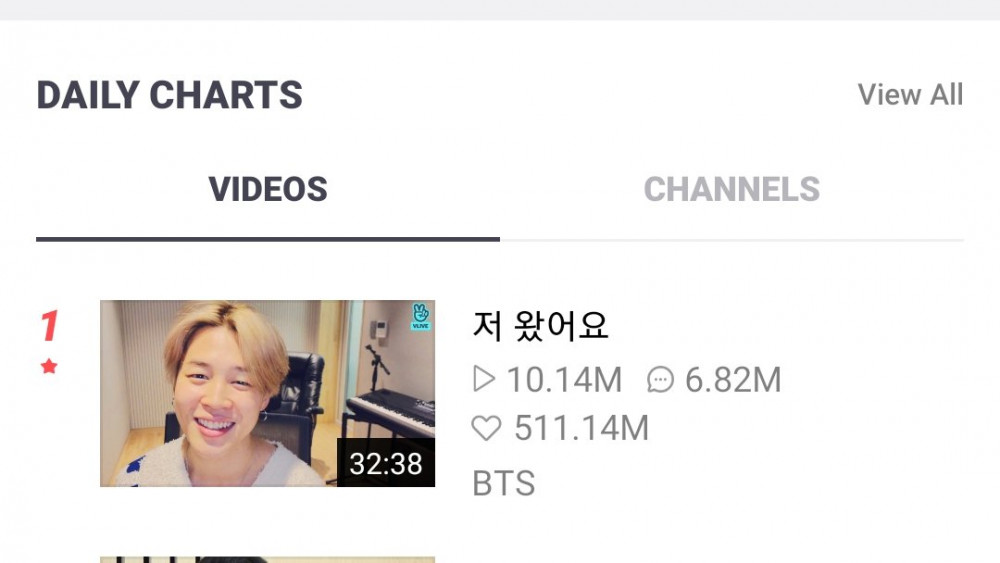 In other news, Jimin's solo song "Filter" remained strong in the Billboard World Digital Song Sales. It ranked 3rd as of October 24, 2020. It is Filter's 32nd week on the chart. It is the second longest charting BTS song on Billboard World Digital Song Sales tied with Jungkook's solo song "My Time".