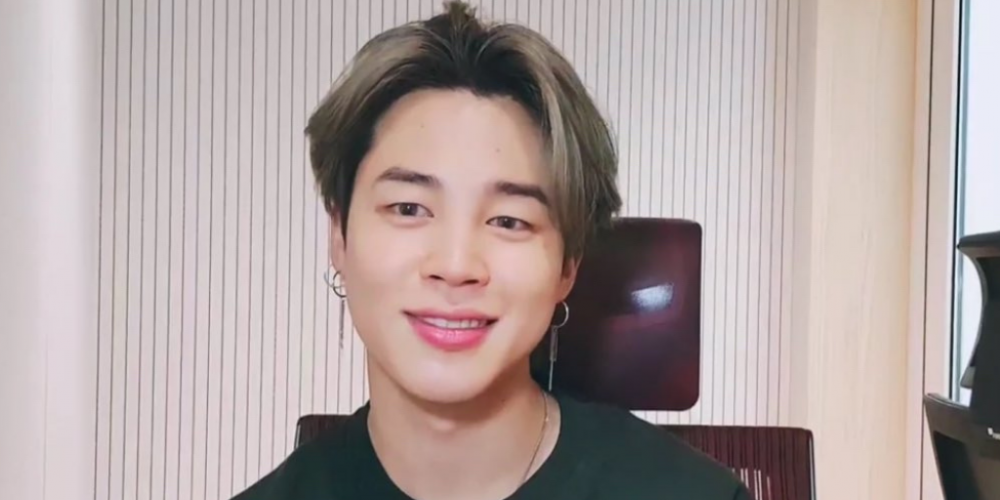 photo credit: ctto, Vlive BTS channel 3/26/20

BTS Jiminmade three new records as he achieved the most liked live broadcast on Vlive with more than 3.19 billion hearts or likes; his hashtag #jimin is the second most viewed on Tiktok and his solo song "Filter" ranked 5th, the highest Korean solo song and highest BTS song that charted on this week's Billboard World Digital Song Sales.

BTS Jimin's live broadcast "오랜만이에요! (Long time no see)" has now become the most liked video on Vlive App's history. It has now been viewed 185.08 million (185,079,925) times and has achieved more than 3.19 billion (3,184,687,386) hearts or likes. It is also the most liked video on BTS Vlive channel. The live broadcast aired on April 24, 2018 and is still getting views and comments during the present time. The video is an oldie but goodie.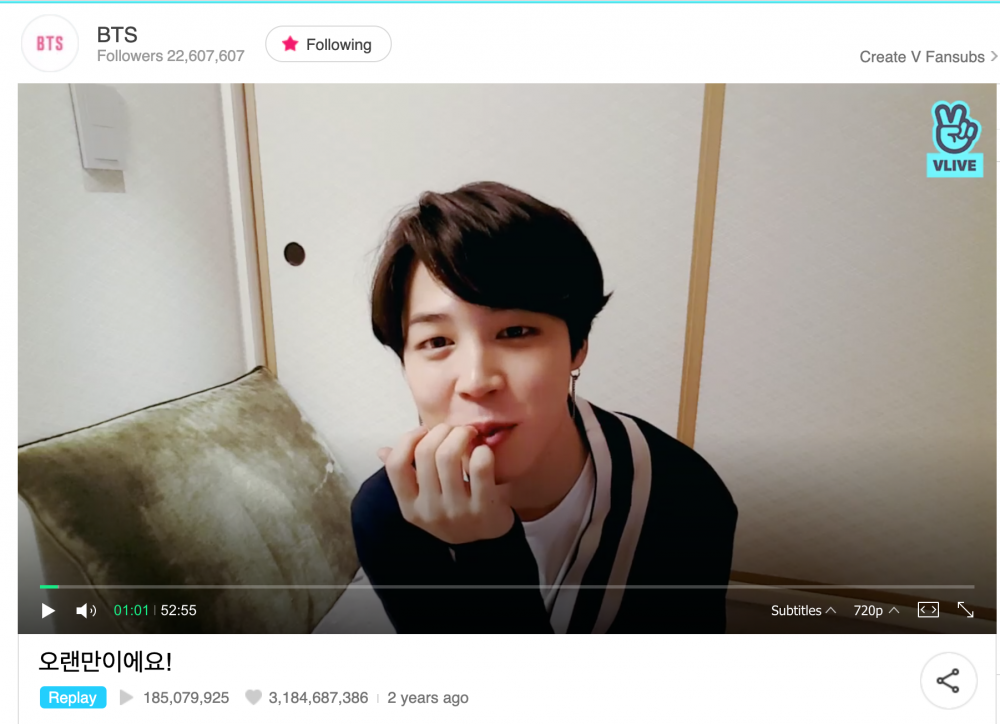 In the video, Jimin took his time off, after their performance, to communicate with the fans for about an hour. Jimin, talked about, among others, how he felt during their performances, as well as how happy and healthy he had been.
Watch the live video here:
Merely after five days from the day of its broadcast, Jimin set a great record as the said video garnered 1 billion likes, the first video in the history of Vlive app to surpass that huge number of likes. The same video was reported to have ranked 1st on Vlive's weekly chart in 16 countries and 1st on Vlive's daily chart in 9 countries. To show their appreciation, netizens worldwide trended #BillionHeartsforJimin.
Additionally, Jimin's unique hashtag "#jimin" surpassed 15.7 Billion views on Tiktok. Jimin officially became the 2nd most viewed hashtag by an individual on the platform surpassing the Indian Actor Salman Khan, the previous record holder. This is an incredible record as Jimin does not even own any personal Tiktok account.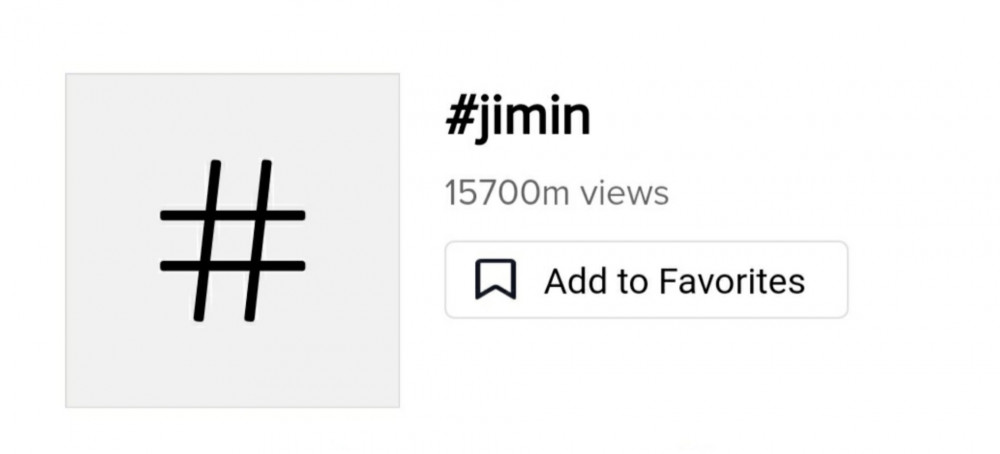 Lastly, based on the weekly ranking of Billboard's best international songs released on September 22, 2020, Jimin's solo song "Filter" ranked 5th on the World Digital Song Sales chart. "Filter" from BTS fourth full-length album, Map of the Soul:7 has remained steady on the chart for 28 weeks. For the current week, Filter is the highest solo Korean song and highest BTS song on Billboard's World Digital Song Sales Chart.

All these amazing records were achieved by Jimin even without any special solo promotional activities or projects which makes his global music power even more remarkable.