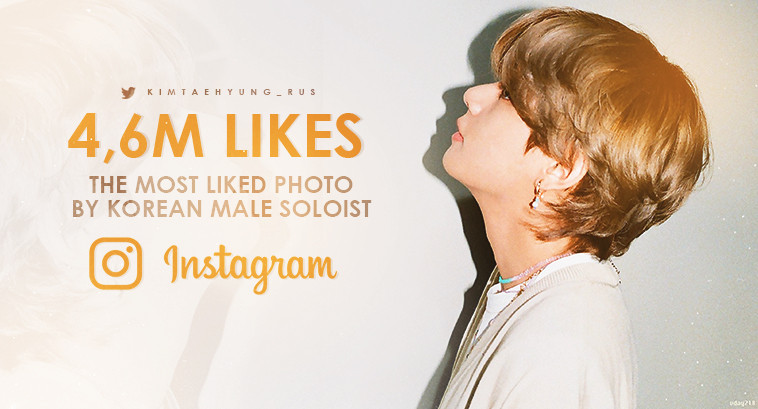 BTS's V has broken a new Instagram Record, becoming the Male Korean Artist with the most number of likes for a solo picture on Instagram, surpassing 4.5 MILLION likes in less than 24 hours.
Previously in 2019, V also became the male idol with the most liked solo picture, dominating BTS's #2019BestNine while in 2020 he became the first member to have a picture with 3M likes.
V also became the fastest Male Idol to reach 4M likes, surpassing BTS' member Suga's promotional pictures for his mixtape.


Recently V's picture surpassed 4.6M likes and it's expected to become the first Male Idol's solo picture to surpass 5M likes, setting another record.
Not only V's picture was loved by fans, a long list of singers, models, artists, and influencers were seen liking his picture.
After the release of the teaser photos for Dynamite, KIM TAEHYUNG, TAES & TAEHYUNGS became a worldwide trending topic on twitter.

Congratulations, Kim Taehyung!