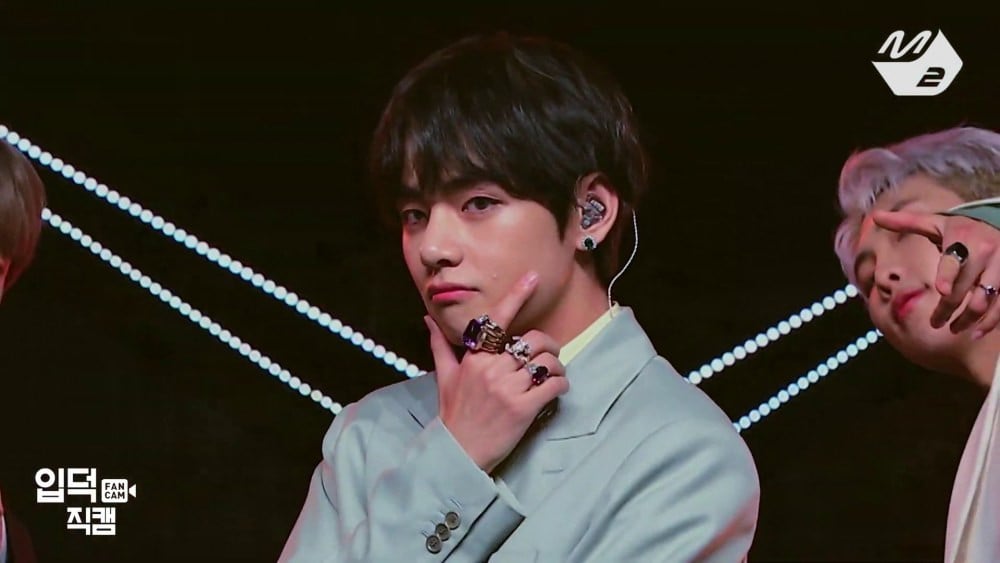 The popular Korean channel Legendary Comments (레전드댓) whose focus is popular idols fancams and their best comments under them, recently selected and uploaded V's Legendary Boy With Luv Fancam on their channel, which rapidly became a hit, surpassing 800k views in just 2 days.
The canned Criteria reads: We produce carefully selected comments and videos, videos with a little affection from the channel owner, and videos that you request for production by comment or e-mail.
There's no doubt why V's fancam was selected, as the comments by knetz were fitting of the channel's name.
Looks so ecstatic
- fascinated
My heart immensely fluttered when he smiled at the beginning.
-my heart beats ...?
I am a lunatic fan of him for 4 years. Love you seriously!
-I'm a geek in him for 4 yrs. Love him seriously
was he created when the god felt best with alcohol.
-it seems like God created him when he was high.
Not only the comments selected for the video were praising V, the comments under Legendary Comments Channel show just how much knetz loved V's Fancam.
- My heart immensely fluttered when he smiled at the beginning.
- before watched it : How come a fancam has more than 100M views? Is it possible?
After watched it : surely possible
- V being V for 3 mins and 56 secs
123 milions : OMG so interesting
- The teddy bear is trying to seduce me.
- It's a fancam, not a MV. But it has more than 100M views. He is indeed a world class.
- If you type "fancam" in the search bar and sort it by the number of views, this comes up the first. Male idol fancam has over 1.2M
- Wow! 1.2M! Is it real? I feel so proud.
- This fancam has similar number of views to MVs. Number of views never lies. (= The number of views tells us how great this famcam is)
- I think I have watched this 100M times
- This fancam succeeds V's "Sorry sorry" fancam. Legend!
- This is why everyone talks about BTS. From today, I am a huge fan of you.
- Even a man would fall for him.
- Wow! I almost become a gay after watched this.
- BTS hyungs, you are the only male group I like. You look so cool even to men. Please fly higher!
- I am a man. He looks so handsome and talented even to men.... I am a lunatic fan of him for 4 years. Love you seriously!
- Every single movement looks so fabulous!
- This fancam is like a addictive drug. Never get tired although watched over and over again. He looks so nice! And his pastel color suite makes me cry. In addition, his black hair... it's end of the game! Kim Taehyung, marry me!!!!
- Mint became my favorite color because of this. I am here again, Taetae.
- Like a real sculpture. His face doesn't look like a korean. His facial features are like a mixed-blood. V and jk have gene of beauty. I am happy just to look at him.
- This is a legend fancam telling you why V's fancams are so popular. He has a small face with sharp nose, beautiful eyes & pretty lips. Is it possible? He has got everything.
- Guys, honestly he is so handsome, isn't he? Even other group fans admit it. He is so attractive.
- He is uniquely handsome. When we talk about typical good-looking guy, it includes eyes with thick double eyelids and distinctive facial features. But he doesn't have double eyelids and sometimes his eyes become asymetrical. His eyes are so beautiful though & his nose are so sharp. He surely has something to seduce people. He has an image of a relaxed fox. Many people said he looks like Nick in Zootopia.
- Apart from his hsandsome face, he also owns something unique. As he gets older, his own aura gets more distinctive.
- Someone said it seemed like a shot of espresso is added in every comeback of him. I agree with it.
- What would he be like when he gets 40's and 50's. You are the furture of Korea, Taehyung-ah.
- was he created when the god felt best with alcohol.
- We are living in such a grear world where a sculpture from Louvre Museum is dancing, singing & showing lovely gesture. And me screaming like acappella while watching it.
- I feel so excited whenever watch this.
- I've just kicked my bed because V is so handsome
- Handsome & lovely at the same time. Born to be idol.
- He is perfectly good-looking. It is forgivable a good-looking man has no talent or is poor at dancing/singing or is unscrupulous. But V is perfect for everything.
- V's face would be handsome even in 3020.
- How does it make him feel to live with such a beautiful face?
- Algorithm, I love you.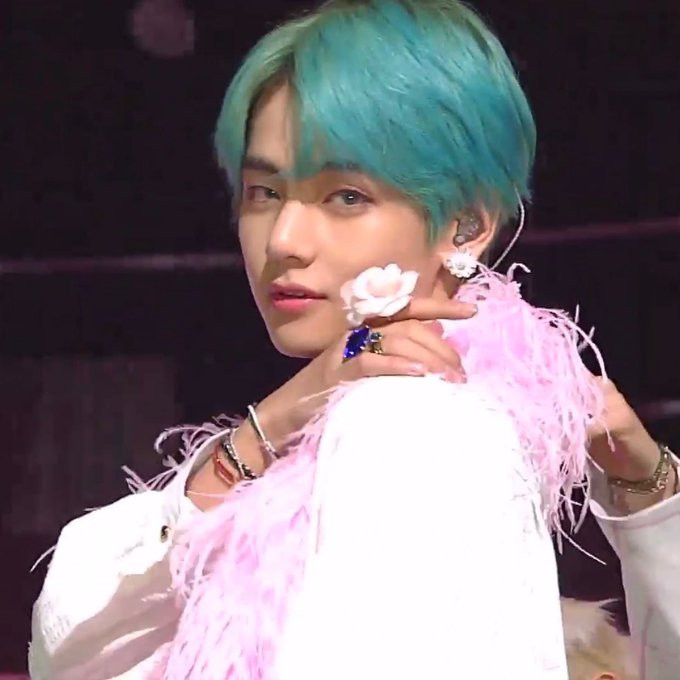 Do you agree with them?