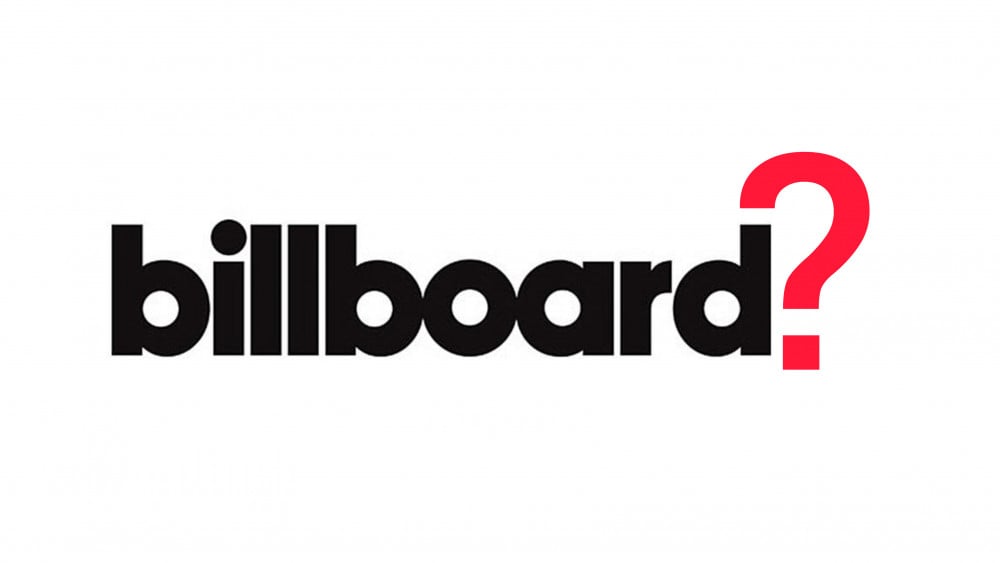 Billboard are under fire from multiple fandoms after they manipulated voting polls.
Today (August, 4) BIGBANG fandom VIPs were shocked by sudden changes in the voting numbers in a voting poll about "Best Boy Band Album in the Last 30 Years" since the poll started, BIGBANG's album Made, was leading the poll with over 45% voting percentage for weeks, suddenly today Billboard deleted almost all voting which resulted fall from number one to seven, and voting went from 45% to 2%!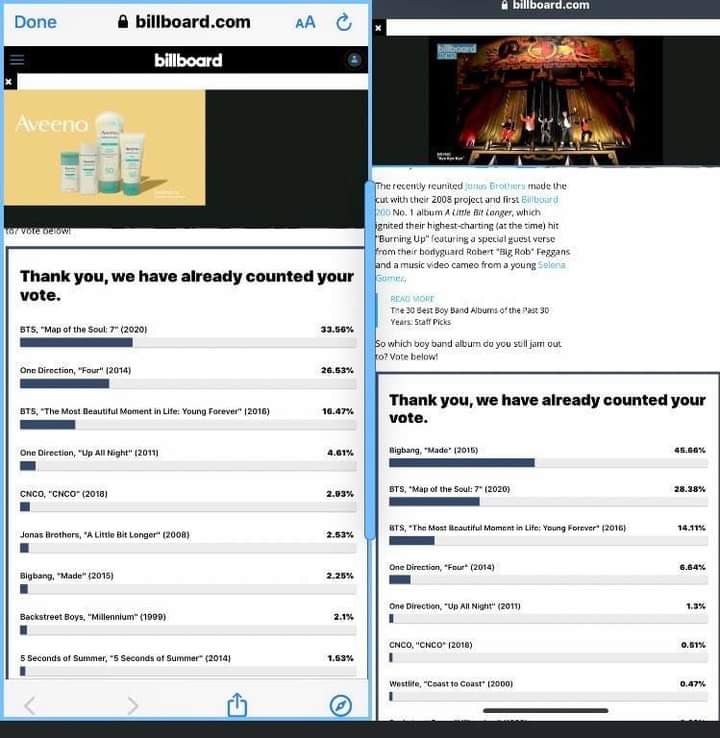 Which caused huge anger from fans asking Billboard to explain, and trended a hashtag #Billboard Explain that is later joined by other fandoms that experience the same situation. As Winner was leading another poll with huge percentage, just to be deleted and fall to 4th place, both polls ended up having Winner and BIGBANG losing over 90% of votes and to another artist to rise to number one.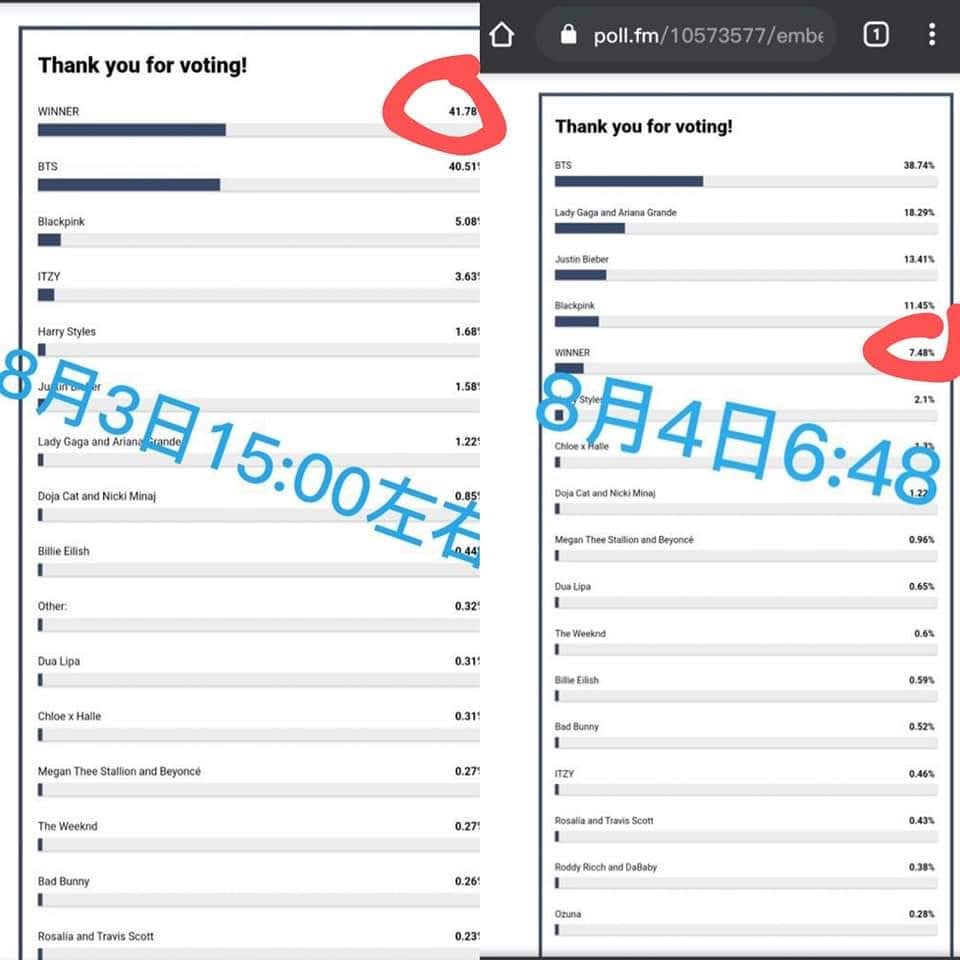 Losing the number one and falling to second place is normal, but for the artists who are leading both polls to suddenly lose all the votings and fell from the top to out of top 3 and one artist took their place, isn't normal, is Billboard playing favoritism in these polls?