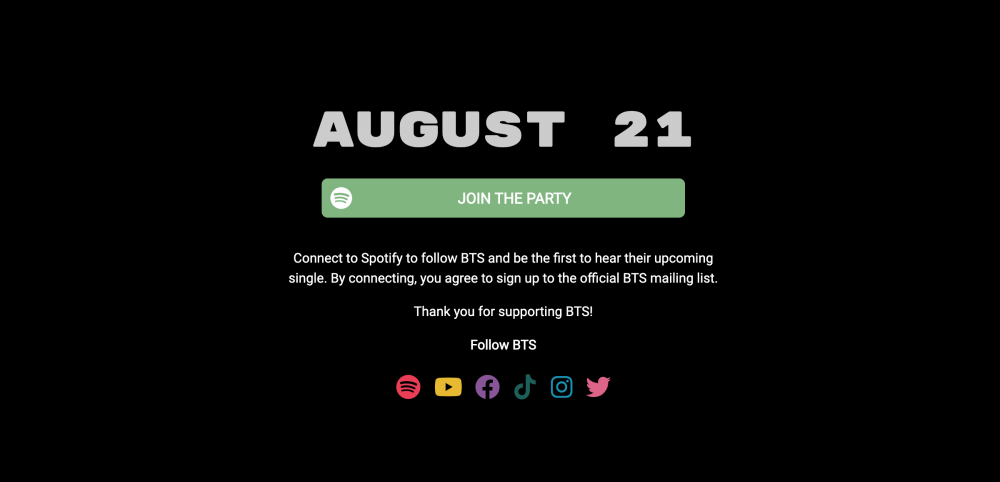 Many BTS fans couldn't hide their disappointment when the first final countdown was up for BTS' comeback.
Previously, BTS announced they will be releasing an English single on August 21st and have opened a countdown site with seven countdowns. Fans waited excitedly as they watched the countdown begin anticipant of the first teaser that would be released.
However, fans were only met with disappointment as they only saw an announcement from Colombia Records telling fans to connect with Spotify to receive access to BTS' song.
Many fans felt like a clown because they've been waiting two days for a grand teaser of some sort but only got this tweet instead. Many fans are tweeting as #bighit and #firstcountdown trends on Twitter.