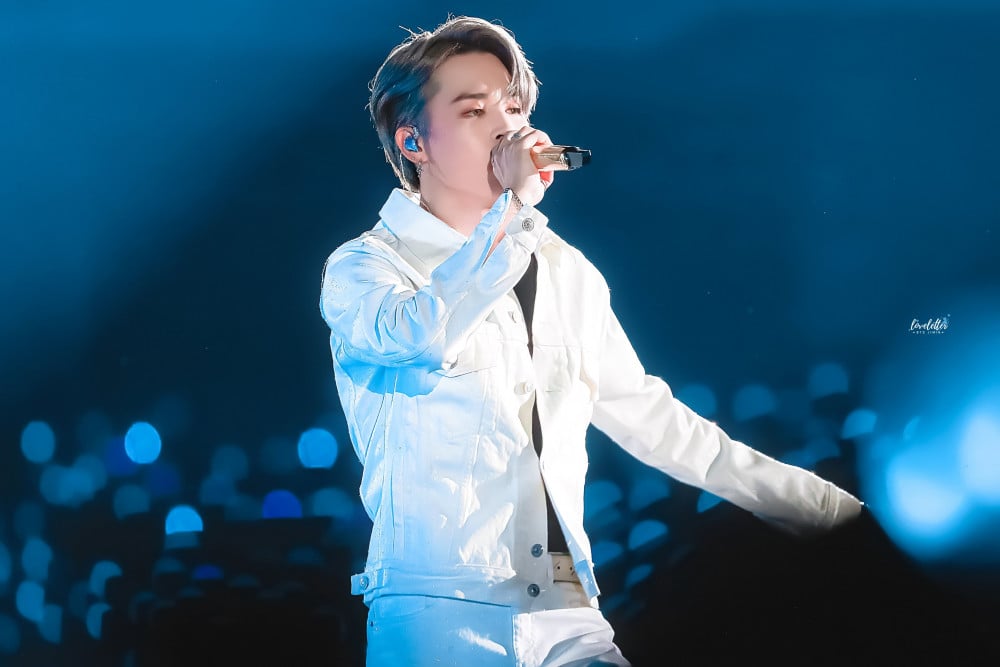 Park Jimin, the lead vocalist and the main dancer in BTS snatched another crown in Spotify as he extend his record as the first and only Korean soloist to have 4 songs surpassing 60M streams on the streaming platform. Jimin who is known for his record breaking solo songs continue to surprise us as he achieved every achievements with b-side track without having any promotion at all.
Filter (Map of The Soul: 7) now joined Jimin's record breaking songs from different era which is Lie (Wings), Intro: Serendipity (Love Yourself : Her) and Serendipity Full Length Edition (Love Yourself : Tear) to surpassed 60M streams.

Aside from surpassing 60M streams, Filter is also known to earned the title as the biggest debut by Korean soloist on Spotify and now it also earned the title as the fastest Korean solo track to surpassed 60M streams. With the number of streams gathered from three different BTS era, Jimin proved his potential as a soloist when he was recorded to have over 300M streams on Spotify.

Aside from Spotify, with 26M views, Filter by Jimin is officially the most stream Korean solo track on YouTube Music. It also held the record as the most like solo track on the streaming platform.
To celebrate his recent achievements, fans trended#FilterByJimin60M and #지민아_Filter_6천만_축하해. Both hashtags were seen to trend worldwide, in South Korea and several other countries.
Congratulation to BTS Jimin for another great achievements.