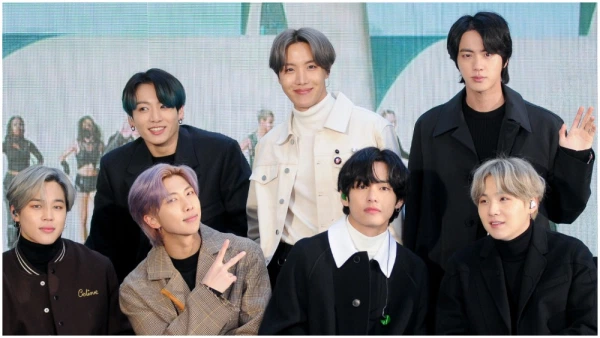 After K-pop titans BTS stated their solidarity with #BlackLivesMatter this week, declaring "we stand together" against racial discrimination, the group and its Korean record label are making a further commitment: BTS and Big Hit Entertainment have donated $1 million to Black Lives Matter, a rep for Big Hit confirms to Variety.
The donation was transferred earlier this week, with Black Lives Matter confirming receipt to Big Hit early on Saturday, June 6. BTS and Big Hit are not expected to comment on the donation; a rep for Black Lives Matter did not immediately respond to Variety's request for comment.
In the K-pop scene, several artists have supported the movement both as individuals and groups. Some stars have shared their personal donations as well like Los Angeles native Mark Tuan of boy band GOT7 pledging $7,000 to the George Floyd Memorial fund, Korean-American rapper pH-1 donating $3,000 to Black Lives Matter, and a $1,000 donation to the Minnesota Freedom Fund from Jae of K-pop/rock outfit DAY6. BTS and Big Hit mark the first in the Korean-pop industry to make a public group and label donation after the May 25 death of George Floyd sparked protests against police violence across the country.
Elsewhere, Jay Park and his Seoul-based hip-hop label H1GHR Music shared that their artists have collectively donated $21,000 to Black Lives Matter. Park, who is signed with Roc Nation, donated $10,000 three days after George Floyd's death commenting that "countless innocent unarmed people losing their lives and nobody taking responsibility or being held accountable."
On Sunday, BTS will appear as part of YouTube's "Dear Class of 2020" commencement event alongside Beyoncé, President Barack Obama and Michelle Obama. The event was rescheduled in observance of the memorial service celebrating the life of George Floyd being held in Raeford, N.C. on June 6.