May 20th, marked the fifth anniversary of an ongoing series of vlives/ YouTube Videos known as EatJin hosted by Kim Seokjin of BTS. This gave us an opportunity to dive deep into what EatJin is and what it did/does for ARMYs and the general Public. It all started with a short Bangtan Bomb of Seokjin; During which he was seen eating a salad that consisted of green veggies mostly.
The video promoted many fans to get their own salad, or brag about their own eating habits. It opened up a discussion where those who loved veggies encouraged those who don't to try different types of vegetables so that they could find something agreeable to their taste. These effects were not all simply due to Jin eating a salad; how he fully enjoyed his food while looking perfectly handsome and content was what sparked the fire.

So far we've had two seasons of this series with a total of 42 episodes, the first one airing on May 20th, 2015. it started with short musical clips of him eating to him connecting with ARMYs by describing his food, what they tasted like and what adventures journeys he experienced through the simple taste of food [like him working at a farm, watching sheep jumping over a fence, and him milking cows]. What we didn't realize initially was that Seokjin through these videos was teaching us what food could and should mean in our lives. He showed us how with food, you can bring people together (inviting members of BTS as his guests), and how you can forget about your day and just exist in the moment. But what he was also doing was helping another groups of individuals that did not necessarily had a voice as loud as the rest of us.
Through these episodes he gave power to individuals suffering from eating disorders; he helped them overcome or at least start their journey to recovery. Twitter user (@Jinkgay) compiled testimonies of ARMYs sharing their struggles with Eating Disorders and how they overcame it with Seokjins' help: we've decided to add them here.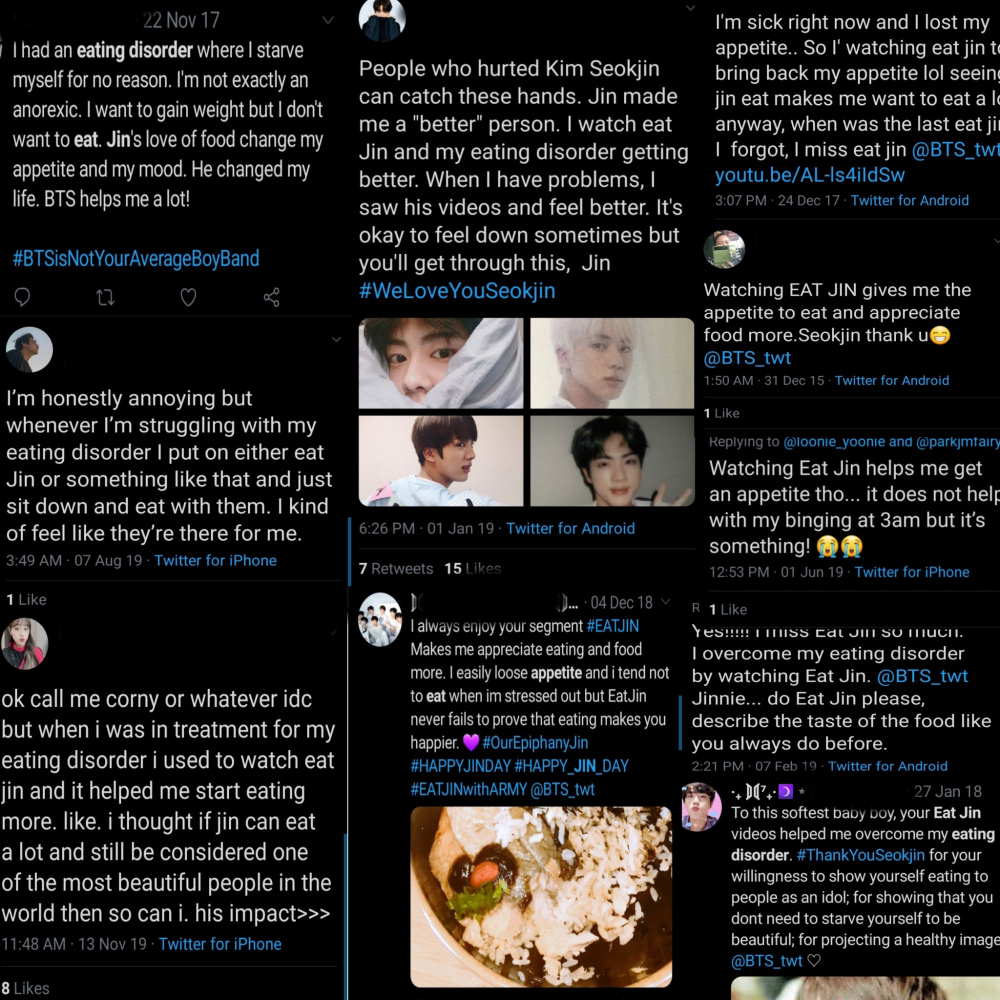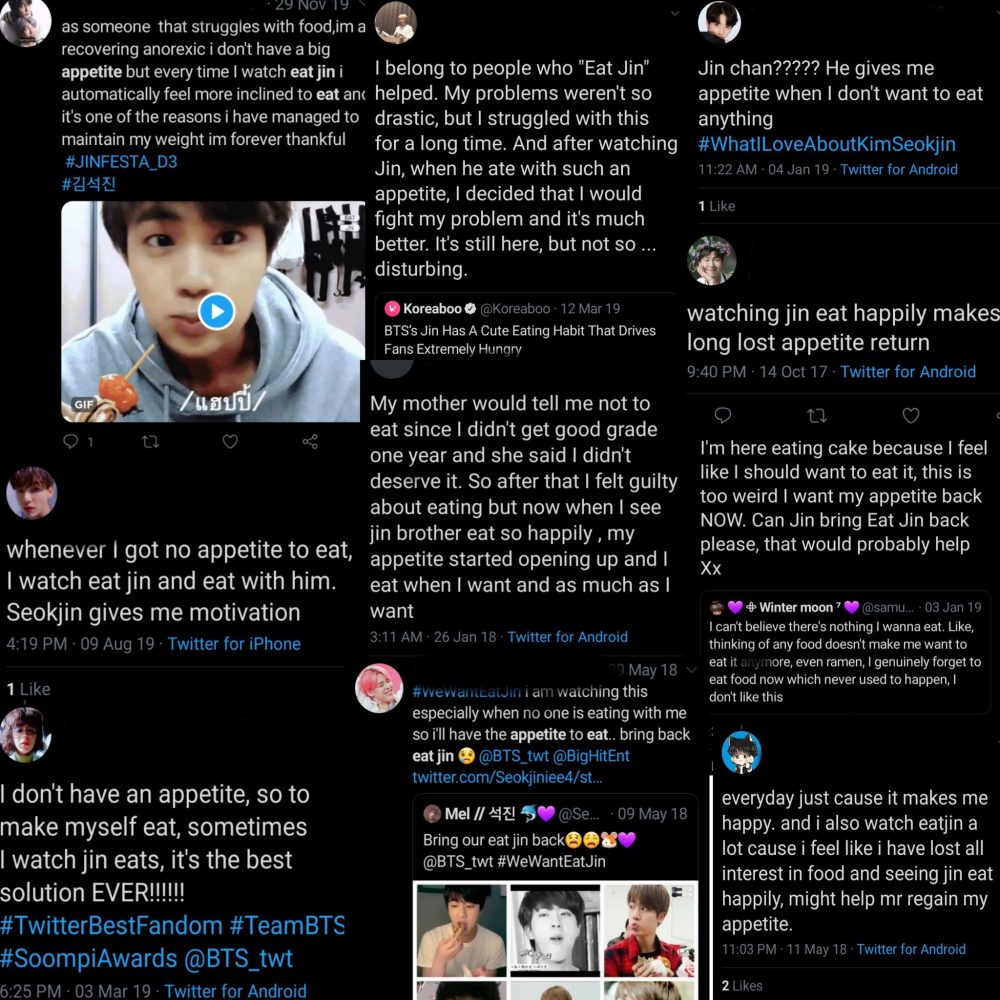 So next time if you need to eat but don't have the appetite or simply want to enjoy your food more but don't have anyone around to share it with, know that Kim Seokjin of BTS is there for you with his amazing voice to walk you through it.
If you want to show your thanks, help seokjinnies, those who bias Jin, reach 30M streams for "tonight" before its' anniversary on June 6th. Thank You.