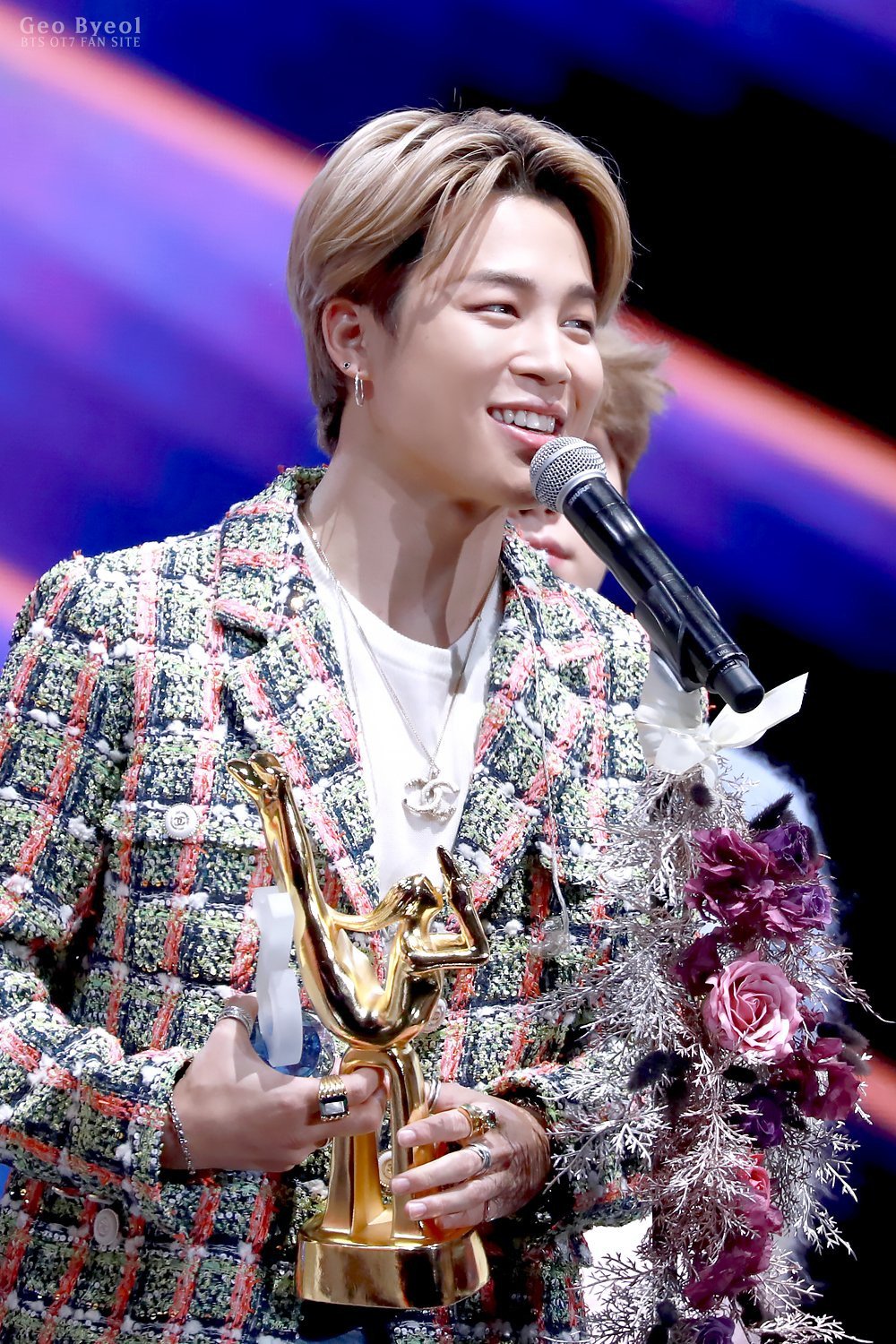 Official Chart revealed BTS' Top 40 Most Stream Songs in UK and BTS Jimin was seen to be the only member who has 3 solo songs on chart. Known for his record breaking and record holder in several music platform, BTS Jimin has been maintaining his achievements as one of the most stream soloist from Korea. This was proven when he once has more than one solo song as the top stream songs in UK.

This however is not the first time his songs was included in BTS top songs in UK. Back on 2018, BTS Jimin is the only BTS member who has two solo songs to made it to the top 20 chart. On 2019, BTS Jimin maintained his record with two solo songs on the top 20 chart.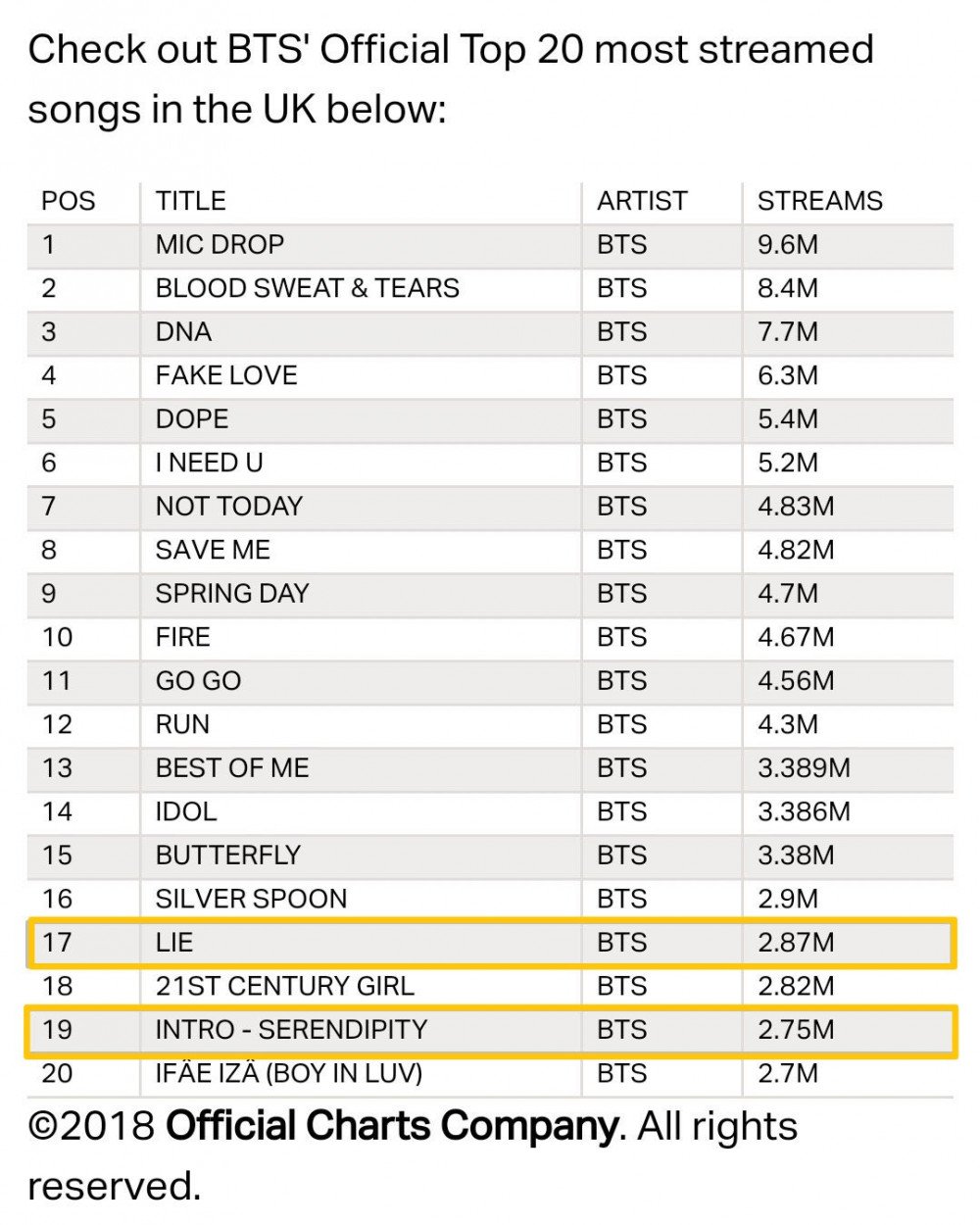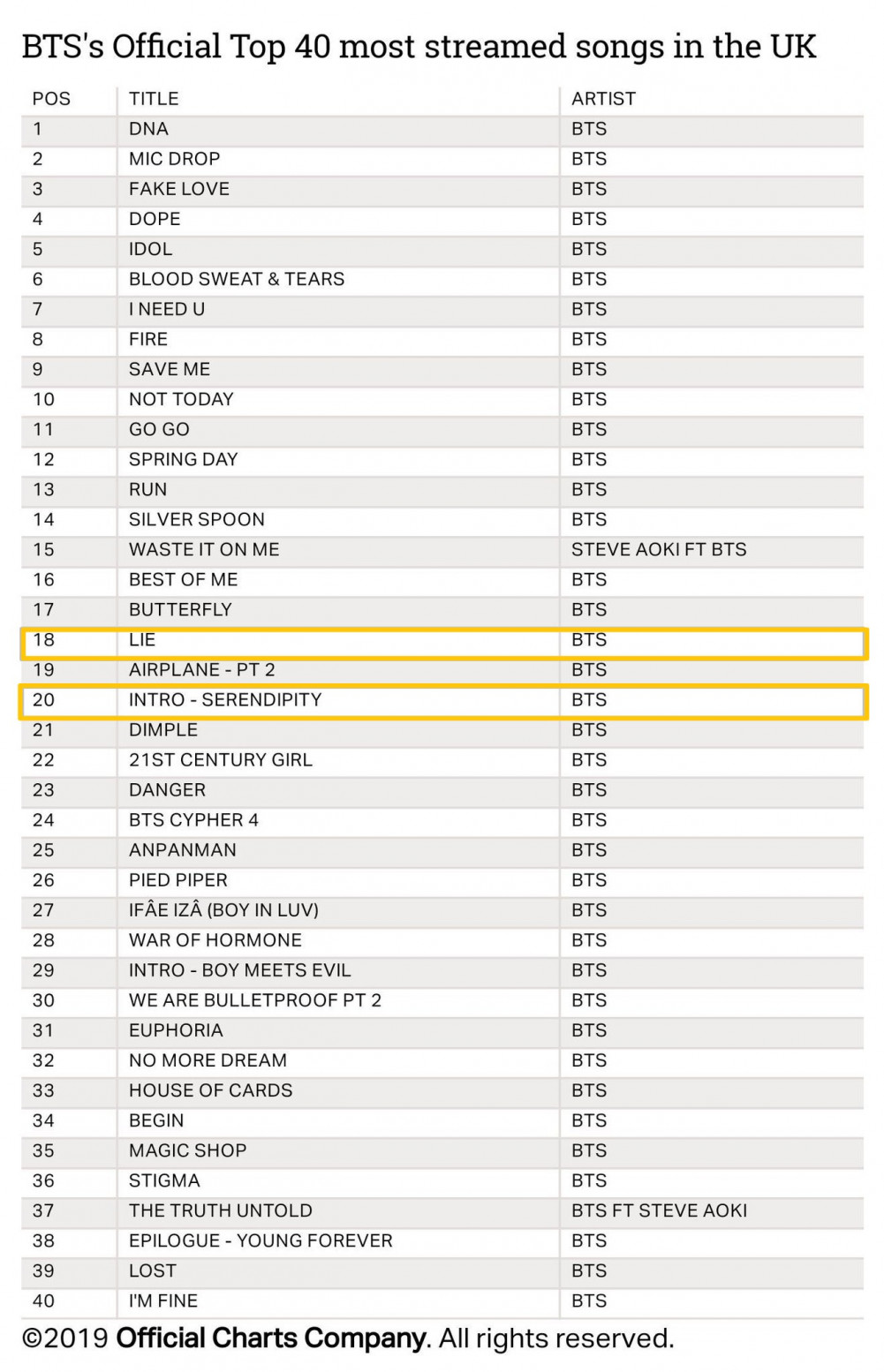 Currently BTS Jimin still hold great record on Spotify as Lie surpassed 90 million streams whileSerendipity Intro version and Serendipity Full Length Edition are on battle which one to reach 70 million streams first (both songs recently surpassed 69 million streams). His theme song from BTS World, Cake Waltz also surpassed 1.5 million streams recently. In addition to that, Promise recently surpassed 199 million streams on SoundCloud.