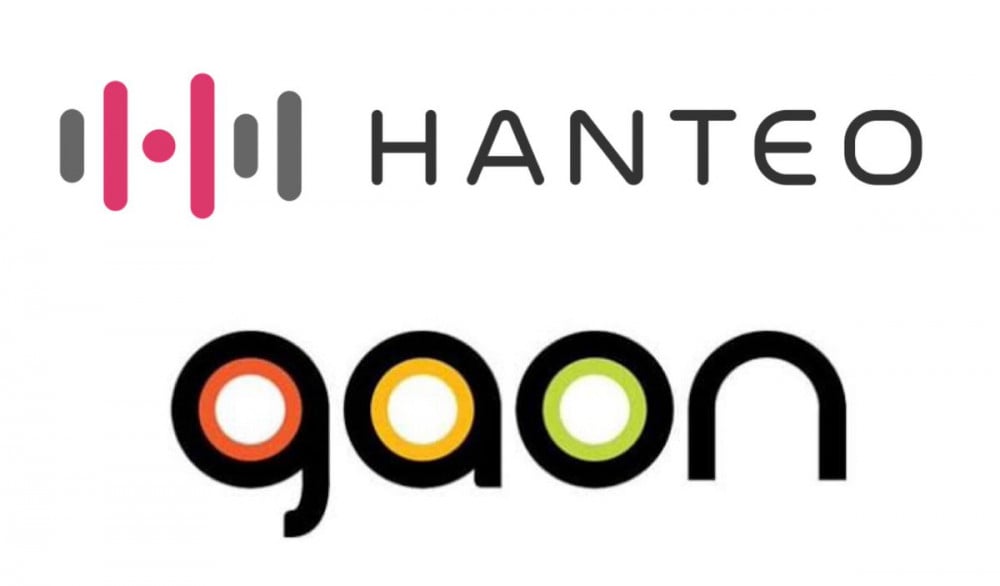 HANTEO: Counts how many albums have been bought by individual buyers.

Contrary to popular belief, the reason why Hanteo sales is lower than Gaon's is not because the albums that are purchased only from Hanteo-certified stores count toward Hanteo. For some years, there is almost no store that is not Hanteo-certified. Even if they are not, you receive a code for your album to be counted towards Hanteo. E.g. if you are in the US and purchase a Kpop album through Walmart, Amazon, Target etc. your purchase will count towards both Hanteo and Billboard. This was not possible some years ago.



GAON: (physical sales) Counts how many albums have been shipped out to stores.
GAON-Returned Albums: Contrary to popular belief, they are not exactly the albums that are not selling but albums with expired shelf and storage life. Companies ship the albums to the retailers and pay them for displaying their albums on the shelves.

Most of time, fansites preorder too many albums to hype the idols and then cancel the purchase just before the album's release date.
Some companies take the pre-orders serious or use it as an advantage for the hype and year end award shows. So they press albums way more than should be and ship them to the retailers. This counts through Gaon.
When the shelf and storage life expires, companies can pay the retailers to extend the life and storage life or they accept returns. However, companies that pressed a lot of albums don't accept returns due to lack of storage. So retailers do whatever they want to the albums with expired storage and shelf life. Since those albums are not returned to the company, you see those albums "0" on Gaon's "Returned Albums" list.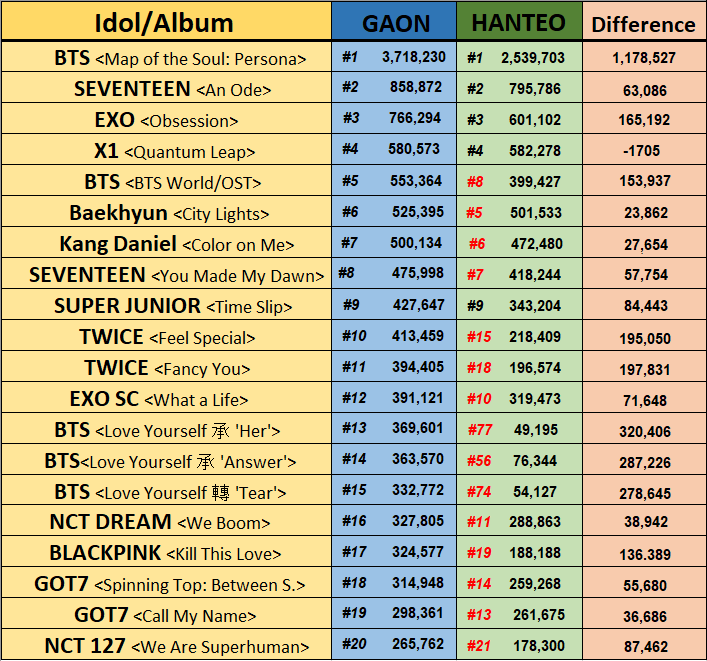 Note: You see X1's sales "minus" on Hanteo because their albums were returned to company due to group's situation.
Note 2:Sales of the groups that are not in the top 20 in the Gaon although they are in the top 20 in Hanteo:

12. NUEST <Happily Ever After> 270,845
16. NUEST <The Table> 217,088
17. IZONE <HEART*IZ> 200,977
20. MONSTA_X <'FOLLOW' : FIND YOU> 179,534

Source: GAON & HANTEO