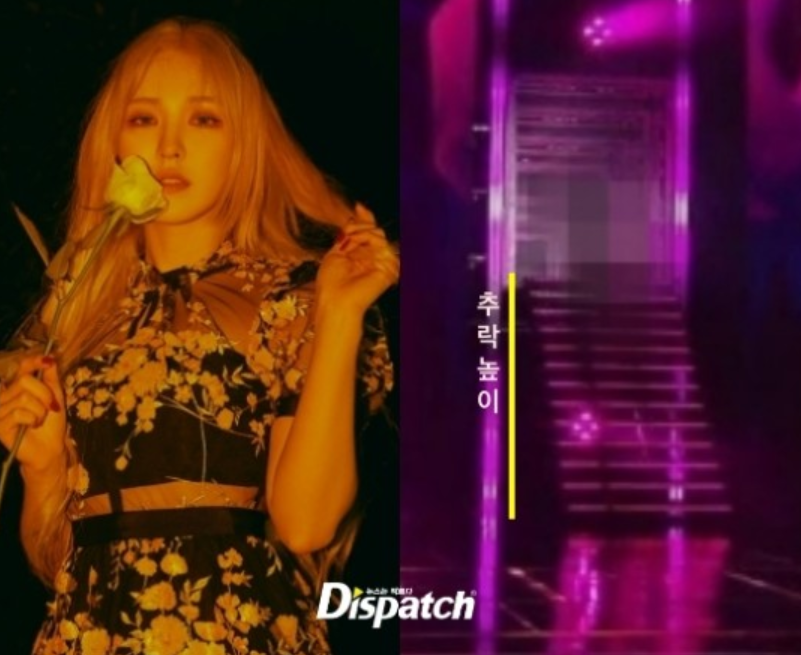 Dispatch has unveiled scary details behind Red Velvet Wendy's accident on SBS stage.


Dispatch met with field staff that participated in '2019 SBS Gayo Daejun' on the 25th and an official who witnessed Wendy's accident talked about the incident in detail.

The witness stated, "Wendy conducted her first rehearsal at 11:00am on the 25th on the main stage for her Aladdin OST "Speechless" sound test. The sound test went smoothly. The accident happened later during further rehearsals."

"Wendy climbed the second floor tunnel and prepared to walk down the stairs as prepared but the lift didn't go up. At that moment, she lost her balance and fell 2.5 meters down to the stage in a defenseless state."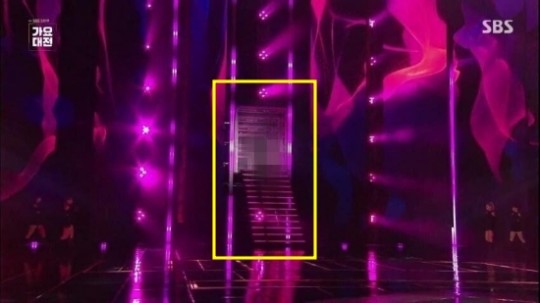 "The two-story tunnel was dark and cramped. The stair lift wasn't ready when Wendy was rehearsing. We could've prevented the accident by just having marking tape at that location," he lamented.

"The accident scene turned into chaos. Immediately after the accident, Wendy was taken to the emergency room by ambulance as Red Velvet members looked on shocked by the news of Wendy's injury. Because of Wendy's absence, she wasn't able to participate in the pre-recording or the main broadcast."

SBS' insensitivity to the accident continued. The official stated. "After the accident, several groups went up to the second floor tunnel. After news of the accident spread, everyone had to perform with deep anxiety."

Wendy plans to focus on her recovery from the accident for the time being. She fractured her right pelvis and wrist and cracked her right cheekbone. She also suffered multiple bruises all over her body. It is expected that it will take months to recover. She's currently in a hospital in Seoul undergoing a thorough inspection. The swelling is so severe that it's impossible to give an accurate diagnosis.

In the meantime, Red Velvet will perform without Wendy on future promotions. Leader Irene will be MC at KBS 2TV's 'Daekchuje' on the 27th and Joy and Yeri will perform a unit stage on MBC's 'Gayo Daejun'.

Meanwhile, SBS is currently under deep criticism from viewers for its sloppy stage production each year. This year's accident and SBS' insensitivity has heightened the criticism. SBS is under fire for their attitude in handling the accident as they only gave a brief apology and moved forward with the broadcast.


[+8,411, -35] SBS needs to stop passing the blame and seriously apologize for the accident
[+4,450, -25] Despite this SBS is trying to evade responsibility and blaming it on their outsourced contractor. There were other singers that expressed anxiety over the stage equipment but they're shutting their mouths like this..
[+3,600, -26] Wow 2.5 meters...SBS are you crazy? That's seriously dangerous but you didn't even apologize properly and just moved forward with the live broadcast ㅉㅉ
[+2,388, -14] Why wasn't the marking tape there??
[+2,204, -15] Wow this is worse that we thought. SBS needs to apologize properly and make amends.
[+374, -3] They can't even get a proper diagnosis because her cheekbones are cracked? Pelvis and wrist fractures...this is too much. Can she even comeback and work? What about the damage from cancelling her schedules? Don't try to evade responsibility and apologize properly to Wendy, the members, and Reveluvs.
[+349, -4] SBS need to take responsibility and stop blaming the outside companies. Don't hide behind the contractors and pay the bill and 1). Correctly explain the accident. 2). acknowledge the negligence as broadcast company 3). proceed with reprimands and disciplinary action 4). serious official apology to the injured participant 5). take care of all the burdensome care costs related to treatment and rehab, and 6). compensate them for damages caused by cancellation of schedules.
[+337, -3] After Wendy's accident other groups still went up to the second floor tunnel? Why didn't they just give up on the stair lift altogether? Why keep using it?
[+174, -4] Gijanim, it's not 2.5m but 3.5m ㅠㅠㅠㅠㅠㅠㅠ
[+86, -0] You can die if you fall 2.5 meters...are they serious with that apology? Isn't this a criminal offense?